Jay Z Will Talk Social Activism as the First Guest on Van Jones's New CNN Show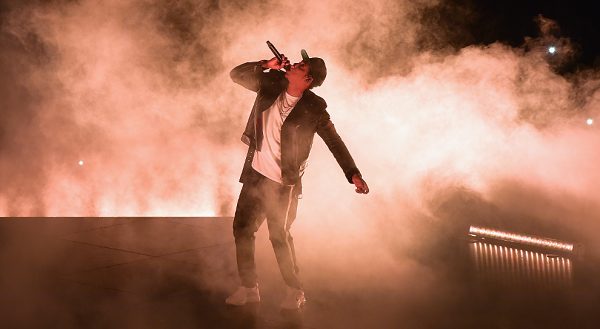 Fresh off the success of The Messy Truth with Van Jones, the CNN personality has a new project. The Van Jones Show will premiere on January 27 at 7 p.m. ET on CNN, and his first guest will be Jay Z, the network announced on Friday.
The twice-monthly series will feature Jones talking to culturally relevant figures speaking about societal issues—from policy changes made by the Trump administration to social justice movements.
"This is an opportunity to really reflect on where we are and where we are going," Jones said in a press release. "We will have cultural icons and political leaders on the one hand, but we will also be going out into the country, talking to ordinary people."
Jay Z fits what Jones hopes to accomplish. The host caled the rap star's chart-topping album 4:44 a "real social justice classic," and that will help frame their conversation. He promises a discussion of wide-ranging topics, including economics and race relations in the U.S.
The rapper, whose birth name is Sean Carter, has become increasingly vocal regarding social injustice in America, particularly those faced by people of color. His efforts were arguably best showcased in his compelling March documentary about Kalief Browder, a Bronx teen who spent three years imprisoned on Rikers Island for a crime he didn't commit.
Browder, who suffered from depression after enduring more than 800 days in solitary confinement, committed suicide on June 6, 2015—two years after he was released. He hanged himself from an air conditioning unit in his mother's apartment building.
"The power of one voice is strong, but when it comes to social justice, the power of our collective voices is unstoppable," Jay Z wrote in a June op-ed for The Hollywood Reporter. "Now is the time to recognize that through our voices we really can effect change.
"We can work together to demand change from our elected government officials. We put them in office, we make the laws, and we show them the path to progress," he continued. "Social justice isn't a political issue. It's a human issue. It's a story of empathy. When we are able to identify that we are all not perfect and have compassion for someone else, we can move forward as a society."
In November, Jay Z advocated against Meek Mill's "unjust" prison sentence. The Philadelphia rapper was given a two-to-four-year prison sentence for violating the terms of his probation, stemming from 2008 drug charges.
"The sentence handed down by the Judge—against the recommendation of the Assistant District Attorney and Probation Officer—is unjust and heavy handed. We will always stand by and support Meek Mill, both as he attempts to right this wrongful sentence and then in returning to his musical career," Jay Z wrote on Facebook at the time.