World renowned rapper Jay-Z has been openly critical of the NFL and how the league handled social justice issues and ensuing protests by its players. But on Tuesday, the NFL announced a partnership with Jay-Z's entertainment company Roc Nation.
Jay-Z and Roc Nation will be advisers on NFL entertainment, the NFL gameday experience and will help select artists to perform at major NFL games, including the Super Bowl. Roc Nation will create podcasts, visual albums and coordinate concerts for the league, according to Rolling Stone magazine.
"The NFL has a great big platform, and it has to be all-inclusive," Jay-Z said in The New York Times. "They were willing to do some things, to make some changes, that we can do some good."
The good Jay-Z is talking about is the NFL's newly-launched Inspire Change initiative, a campaign started this year that helps create positive change in communities across the country. This includes a major focus on education and economic advancement, police and community relations, and criminal justice reform.
"With its global reach, the National Football League has the platform and opportunity to inspire change across the country," Jay-Z told NFL.com. "Roc Nation has shown that entertainment and enacting change are not mutually exclusive ideas—instead, we unify them. This partnership is an opportunity to strengthen the fabric of communities across America."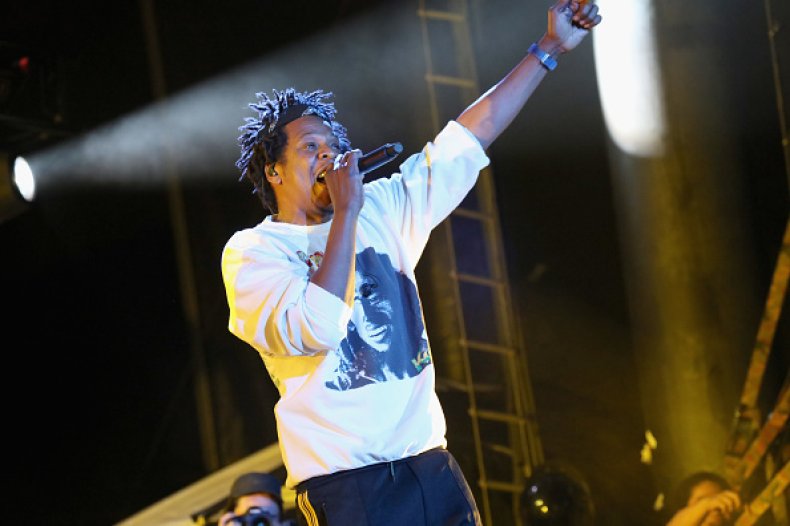 Goodell echoed the sentiments of constructive social change in communities around the country.
"Roc Nation is one of the most globally influential and impactful organizations in entertainment," said NFL Commissioner Roger Goodell. "The NFL and Roc Nation share a vision of inspiring meaningful social change across our country. We are thrilled to partner with Roc Nation and look forward to making a difference in our communities together."
Jay-Z in the past has supported players who knelt during the national anthem to protests police brutality against minorities. The movement was started by former San Francisco 49ers quarterback Colin Kaepernick, who began the kneeling protest in the 2016 preseason. Kaepernick has not played on an NFL team since being cut that season.
Other players around the league picked up the protests where Kaepernick left off. The NFL hopes to bridge the gap, but doesn't necessarily expect everyone to have their same views on issues. Goodell believes the partnership with Jay-Z is a good starting point to bridge the divide.
"We don't want people to come in and necessarily agree with us; we want people to come in and tell us what we can do better," NFL commissioner Roger Goodell said on ESPN. "I think that's a core element of our relationship between the two organizations, and with Jay and I personally."
The deal will be officially announced on Wednesday. Financial terms of the deal are unknown at this time.
Uncommon Knowledge
Newsweek is committed to challenging conventional wisdom and finding connections in the search for common ground.
Newsweek is committed to challenging conventional wisdom and finding connections in the search for common ground.
About the writer
Scott McDonald is a Newsweek deputy night editor based in Cape Coral, Florida. His focus is assigning and writing stories across all topics, from news to politics, business, weather, sports and international news. Scott joined Newsweek in 2018 after a lengthy career of print journalism in Texas, including The Dallas Morning News, where he was a sportswriter, and he's a voter for the Heisman Trophy. He has been a newspaper editor-in-chief and also a newspaper publisher. He is a graduate of The University of Texas at Austin. You can get in touch with Scott by emailing s.mcdonald@newsweek.com. Languages: English