Jaycee Dugard Weighs In on Release of Elizabeth Smart Captor: 'Believe Elizabeth When She Says This Woman Is a Threat to Society'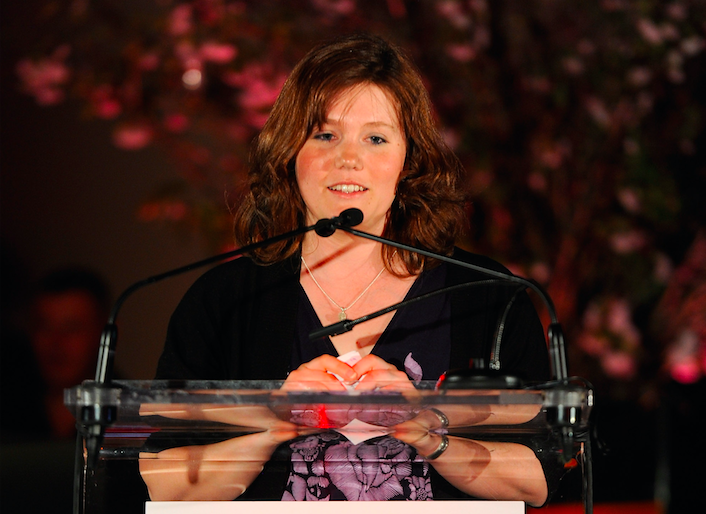 Jaycee Dugard is lending her support to fellow kidnapping survivor Elizabeth Smart after reports that one of Smart's captors will be let out from prison. Wanda Barzee, who held Smart captive with her husband, Brian David Mitchell, was set to be released on Wednesday.
Dugard, who was 11 when she was kidnapped by a couple in 1991, told ABC News that she feels for Smart and what she is going through. The 38-year-old said that Smart should be taken seriously when she says that Barzee, 72, continues to be a threat.
"Wanda Barzee is clearly equally responsible for their actions, and she should not be allowed to send a message that her actions are excusable," Dugard told ABC News on Tuesday. She added, "Believe Elizabeth when she says this woman is a threat to society."
Smart, 30, was kidnapped from her Salt Lake City bedroom in 2002 and held captive by Barzee and Mitchell for nine months. The couple were convicted for their roles in the kidnapping.
Barzee was originally scheduled to be released in January 2024 but had her release date moved forward to September 19. Smart expressed frustration at Barzee's early release and asked authorities to reconsider the decision.
"She is a woman who had six children and yet could co-conspire to kidnap a 14-year-old girl, and not only sit next to her while she was being raped but to encourage her husband to continue to rape me," Smart said at a news conference last Thursday.
In a separate interview with CBS News on Tuesday, Smart called Barzee "evil and twisted" and said she knew what Barzee was "capable of before she was incarcerated."
Asked what she thought Barzee could do when released, Smart replied, "I don't know. And perhaps that's what worries me, because I know just how bad she really can be."
Scott Williams, Barzee's attorney, argued that the time his client had served in federal prison should be credited toward her state conviction, The Salt Lake Tribune reported. The Utah Board of Pardons and Parole agreed.
In her interview with ABC News, Dugard warned about the risks of an early release. Phillip Garrido, who kidnapped Dugard with his wife, Nancy, was released from prison early before abducting Dugard.
"Wasn't a lesson learned from my case, when Phillip was released from prison early in his first rape and kidnapping conviction?" Dugard asked. "He was then free to take me with his wife's help."
The Garridos held Dugard captive for 18 years, during which she gave birth to two daughters fathered by Phillip, according to ABC News.