Jaylen Brown Injury Update: Boston Celtics Announce Forward's Status After Scary Fall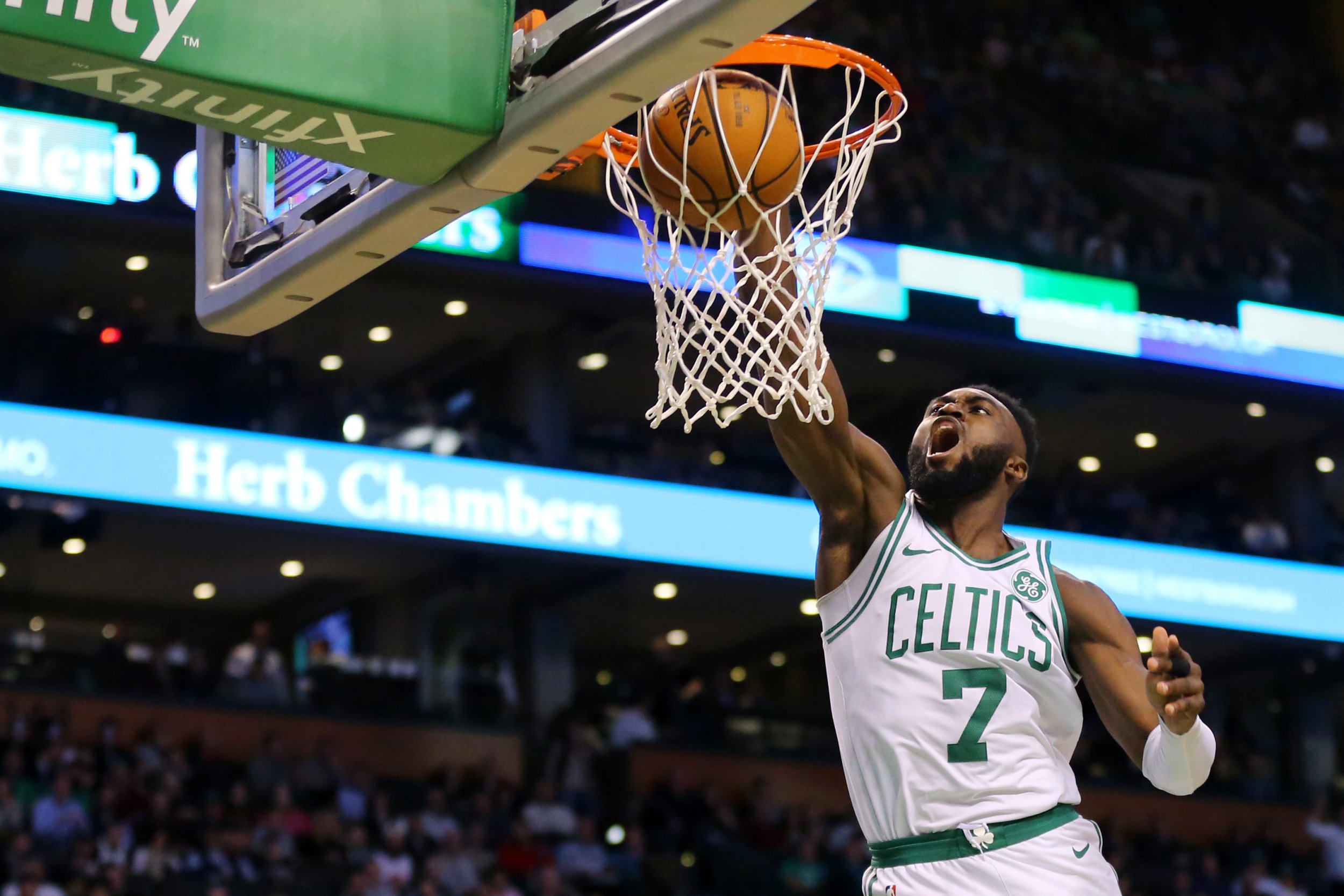 The Boston Celtics announced Friday that forward Jaylen Brown had been put into concussion protocol after suffering a scary fall from the rim in a game against the Minnesota Timberwolves the night prior.
"Jaylen Brown has been placed in to the NBA's concussion protocol after his fall during the third quarter of last night's game against Minnesota," the team tweeted. "Further updates will be provided as appropriate."
It was unclear how many games Brown could miss.
"He is out indefinitely," posted Boston Globe writer Gary Washburn.
The fall Thursday night was brutal to watch, with Brown seemingly losing his grip on the rim during a dunk attempt in the third quarter and falling nearly 10 feet to the hardwood. He was able to walk off the court under his own power, which seemed remarkable considering the way the fall looked. He later underwent a CT scan.
Brown seemed to be in good spirits despite the fall, tweeting after the game: "Appreciate everybody I'm ok .. Got a headache tho good team win !!"
Players around the league reacted to the fall.
"I probably had one of the better looks [at the fall]," said his teammate Al Horford, according to ESPN. "I was right there. It was just tough to see. I was just happy that he was able to get up and walk on his own power. That's probably one of the worst falls I've seen."
Cleveland Cavaliers superstar LeBron James reacted similarly, tweeting, "Prayers sent to you right now and up Jalen Brown!!!! Glad to see you walk off on your own."
Overall, Brown appears to be OK, although it was unclear when he may return to the court. The second-year player is averaging 14.1 points and 5.2 rebounds per game.