Read Jayme Closs' Statement Before Kidnapper Jake Thomas Patterson Is Sentenced to Life in Prison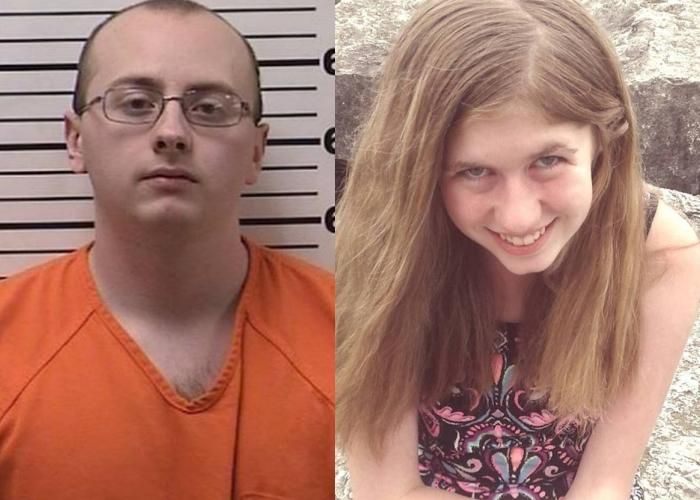 A Wisconsin judge ruled on Friday that the man who admitted to slaying the parents of 13-year-old Jayme Closs before abducting and holding her captive for 88 days will spend the rest of his life serving two life terms in prison without parole, according to the New York Times and Associated Press.
In late March, Jake Thomas Patterson, 21, of Gordon, Wisconsin, pleaded guilty to two counts of first-degree intentional homicide and one kidnapping. This was just five months after authorities discovered Jayme's parents, James and Denise Closs, shot to death in the family's Barron, Wisconsin, home, and realized the couple's teenage daughter was missing.
The case garnered national attention as a hunt for Jayme ensued. The search ended when the teen escape from captivity and Patterson was arrested in mid-January.
The couple's extended family spoke on Friday about the lasting impact of her their deaths, but it was Jayme's statement that made media headlines that afternoon. Family attorney Chris Gramstrup read the statement on behalf of the teen, who was not in the courtroom, to Barron County Circuit Court Judge James C. Babler:
Newsweek subscription offers >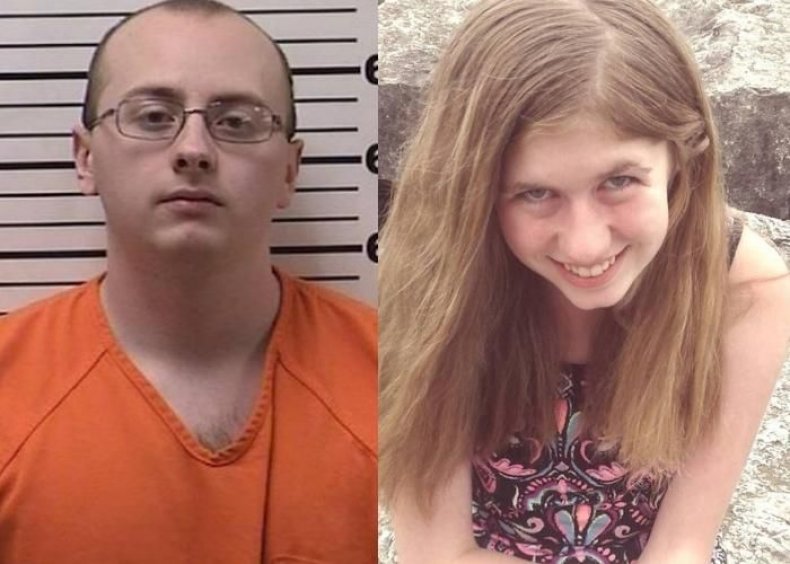 "Last October, Jake Patterson took a lot of things that I love away from me. It makes me the most sad that he took away my mom and my dad. I loved my mom and dad very much, and they loved me very much. They did all they could to make me happy and protect me. He took them away from me forever.

"I felt safe in my home, and I loved my room and all of my belongings. He took all of that too. I don't want to even see my home or my stuff because of the memory of that night. My parents and my home were the most important things in my life. He took them away from me in a way that will always leave me with a horrifying memory.

"I have to have an alarm in the house just so I can sleep. I used to love to go out with my friends. I loved to go to school. I loved to do dance. He took all of those things away from me too. It's too hard for me to go out in public. I get scared and I get anxious. These are just ordinary things that anyone like me should be about to do, but I can't because he took them away from me.

Newsweek subscription offers >

"But there's some things that Jake Patterson can never take from me. He can't take my freedom. He thought that he could own me but he was wrong. I was smarter. I watched his routine, and I took back my freedom. I will always have my freedom, and he will not.

"Jake Patterson can never take away my courage. He thought he could control me, but he couldn't. I feel what he did is what a coward would do. I was brave. He was not.

"He can never take away my spirit. He thought that he could make me like him, but he was wrong. He can't ever change me or take away who I am. He can't stop me from being happy and moving forward with my life. I will go on to do great things in my life, and he will not.

"Jake Patterson will never have any power over me. I feel like I have some power over him, because I get to tell the judge what I think should happen to him. He stole my parents from me. He stole almost everything I love from me. For 88 days he tried to steal me, and he didn't care who he hurt or who he killed to do that.

"He should stay locked up forever."
Defense attorney Richard Jones argued that Patterson's admission of guilt was worth factoring into his sentencing, as he spared Jayme, her surviving family and the Barron community further trauma that a trial would inevitably cause. Jones requested that Patterson's sentence be designed in a way where he could "work on his issues'' by getting the "services that he needs" in prison.
In a final statement before he was sentenced, Patterson said, "I would do absolutely anything to take back what I did … I'm just so sorry."
Just before sentencing, Babler said he had "no idea what kind of rehabilitation could be provided" as healthcare professionals couldn't diagnose Patterson with any illness. He went on to characterize Patterson's crimes as among the "most heinous" he'd seen.
When Babler read Patterson's confession from months prior aloud, Patterson ostensibly shook his head in disagreement.
"There is no doubt in my mind that you are one of the most dangerous men to ever walk on this planet," said Babler. "The overriding factor in this sentencing is the protection of the public. The rest of the public deserves liberty and justice."
Read Jayme Closs' Statement Before Kidnapper Jake Thomas Patterson Is Sentenced to Life in Prison | Culture