Jayme Closs Hearing, Case Updates: Suspect Jake Thomas Patterson Going to Trial, Arraignment Scheduled for March
Jake Thomas Patterson, who's been charged with kidnapping Wisconsin teenager Jayme Closs, waived his right to a preliminary examination, allowing his case to move forward to trial.
At a preliminary hearing at Barron County Court on Wednesday, Patterson wore an orange jumpsuit and remained handcuffed, seated next to his attorneys, Richard Jones Sr. and Charles Glynn. Patterson waived his right to a preliminary examination, which is used to determine if probable cause exists to believe Patterson committed a felony, thereby allowing a trial to continue.
Since Patterson waived his right to a preliminary examination, the case moved forward to a trial. Judge James C. Babler scheduled an arraignment for March 27, which is when Patterson will enter a plea of guilty or not guilty.
What Is Jake Thomas Patterson Charged With?
Patterson was charged with two counts of first degree intentional homicide, one count of kidnapping and one count of armed burglary. He faces life in prison for each count of first degree intentional homicide.
What Happened to James and Denise Closs?
Both James and Denise Closs were fatally shot on October 15, according to autopsy results. Patterson allegedly shot James in the head through the small glass window of the front door. After finding Jayme, 13, and her mother huddled together in the bathroom, Patterson allegedly shot Denise in the head.
What Happened to Jayme Closs?
Jayme was bound and put in the trunk of Patterson's car after her parents were fatally shot. She was driven to a home in Gordon, Wisconsin, about 65 miles away, where she was kept for 88 days. During her time in captivity, Jayme said other people came to the house and she was told to remain quiet or there would be consequences.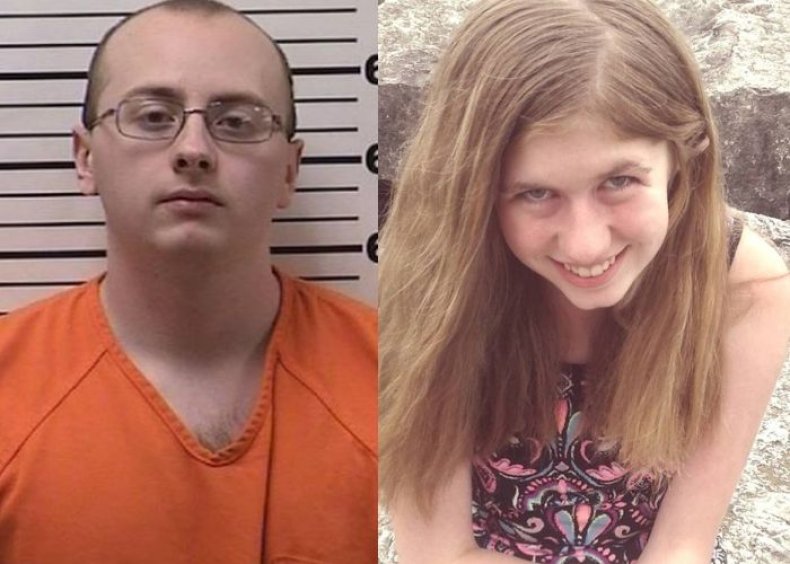 How Did Jayme Closs Escape?
When Patterson left the house or had people over, he allegedly forced Jayme to climb under his bed and effectively locked her in by using bins and weights. On January 10, Patterson told Jayme he was leaving for a few hours and once again ordered her to get under the bed. However, she was able to push the bins and weights away and climb out. After leaving the house, she ran into one of Patterson's neighbors, who took her to another neighbor's home for safety. The women called the police, who took over the situation.
Patterson was pulled over shortly after Jayme was found and allegedly told officers, "I did it."