Jayme Closs Update: Helicopter Searches Area Where Missing Wisconsin Teen Was Last Seen
Weeks after 13-year-old Jayme Closs went missing from her home in Barron County, Wisconsin, the community hasn't given up hope that she'll return home.
On Thursday, officers used a helicopter to take a second look at the area that volunteers previously searched on foot. Given that the leaves had fallen, Barron County Sheriff Chris Fitzgerald explained that the search was meant to identify any changes on the ground. Although the search wasn't prompted by a specific tip, Fitzgerald remained optimistic that the key to the case was still out there.
"There is a tip that will bring Jayme home and we continue to look for that tip," Fitzgerald said.
Jayme was declared missing on October 15 after officers failed to locate her in her home when they responded to an emergency call. Jayme's parents, 56-year-old James Closs and 46-year-old Denise Closs, were found deceased inside the home. Autopsy results later revealed that both James and Denise were murdered by gunshot.
On the morning of the Closs's deaths, emergency dispatchers received an emergency phone call from Denise's cell phone, although no one ever made direct contact with the dispatcher. Fitzgerald shared that Jayme was at home at the time her parents were killed, but was not in the home when officers arrived.
In the wake of her disappearance, an AMBER Alert was issued that described Jayme as being five feet tall and about 100 pounds with green eyes and blonde hair. The Barron County Sheriff's Department also enlisted the help of thousands of volunteers to conduct multiple searches of the area, but they yielded no leads.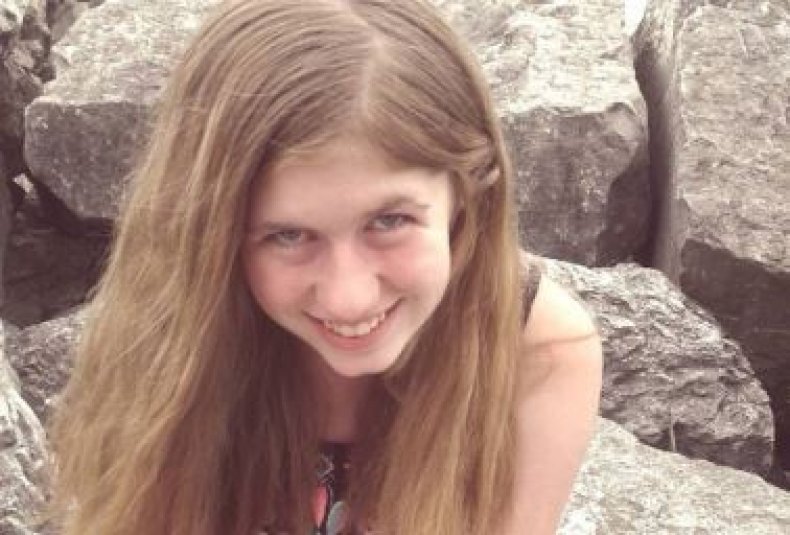 After weeks of searching, the Barron County Sheriff's Department announced on November 1 that the search would be transitioned from a 24/7 reactive operation to a more "deliberate and methodical effort." The decision was prompted by a decline in the number of tips the department received, but Fitzgerald said the remaining tips would still be investigated, as would any new information.
"This case remains our number one priority and we will have agents from both the FBI and [Wisconsin Department of Criminal Investigation] continuing to support our local investigators until we bring Jayme home," Fitzgerald said.
Since the investigation began, Fitzgerald said the department received more than 2,100 tips and follow-ups were conducted on every, single one.
Fitzgerald posted almost daily updates on Facebook to keep residents and the media informed about the case. On Wednesday, he shared a more personal one. Following Tuesday's election, Fitzgerald was re-elected to serve as the sheriff of Barron County. He thanked the community for their support over the last 10 years and called it an "honor" to serve every resident. He also credited his success to the overwhelming amount of support he received from his family and his staff.
"Over the past couple of years the Sheriff's [Department] has been tested on several different cases and continue to [be] tested at the highest level possible right now," Fitzgerald said. "Through all of it the Sheriff [Department] staff continue to excel, succeed and stand as one for this county and the citizens we serve. We would not have it any other way."
FBI Special Agent in Charge Justin Tolomeo announced that a $25,000 reward was being offered for information that directly relates to Jayme's location. However, the reward was later upped to $50,000 thanks to the help of the Jennie-O Turkey Store, according to the Barron County Sheriff's Department.