Jayme Closs Update: Christmas Tree Lighting Honors Missing Wisconsin Teen
As a Wisconsin community waits for answers about a crime that rocked the town, a Christmas tree lighting will try to renew the hope that disappeared teenager Jayme Closs will be returned home.
On Wednesday, the Barron County, Wisconsin, school district will host a lighting ceremony in honor of Closs, who went missing in October after both of her parents were murdered. Since she disappeared, the Barron County Sheriff's Office kept up the search, although leads have dwindled.
Jayme Closs Event
At Riverview Middle School, where Closs was a student, refreshments will be served at 5:45 p.m. EST on Wednesday. Following refreshments, Framingham Public Schools Superintendent Robert Tremblay will light the Tree of Hope to honor 13-year-old Jayme.
The Land of Lakes Boys Choir will serenade attendees, and Barron County Sheriff Chris Fitzgerald will share a special message before the release of lit lanterns into the air. To conclude the evening, Father Bala from St. Peter's Catholic Church will lead attendees in a prayer of hope for Closs's return.
The Barron County Sheriff's Office shared a Facebook post about the event, and Fitzgerald expressed his hope that everyone would attend. He said the case was still the department's number one priority but that there were no new advancements to share with the community.
"There is nothing new to report but we continue to follow up on leads and we are trying to build a longer timeline of their lives through digital and social records in hopes of leading us to a clue," Fitzgerald said. "Keep the hope alive and we will bring Jayme home."
What Happened to Jayme Closs?
On October 15, Closs was declared missing by the Barron County Police Department. Officers were dispatched to the Closs family's home after they received a 911 call at 12:58 a.m. CDT. The call was later determined to have come from the cellphone of Closs's mother, Denise. However, the caller never made direct contact with an emergency dispatcher. Closs was home when the call was placed, but when officers arrived at the house minutes later, she was nowhere to be found.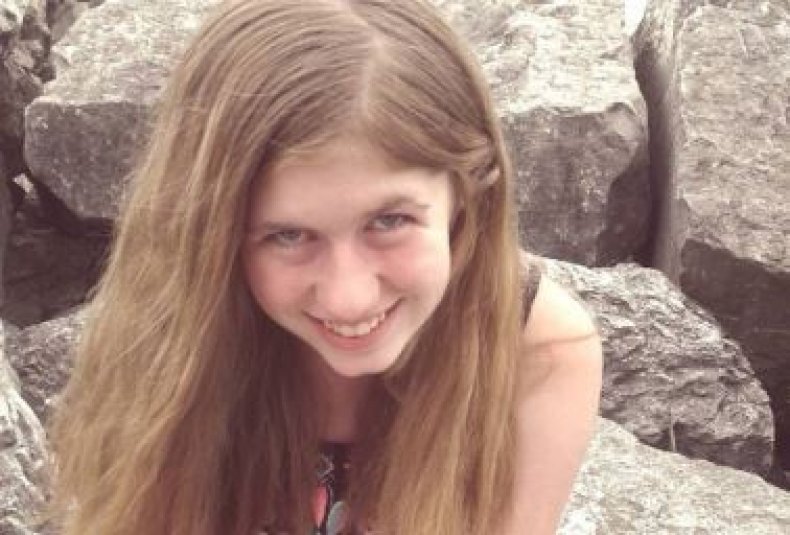 An Amber Alert was issued, and the Federal Bureau of Investigation (FBI) and Director of Central Intelligence (DCI) were called in to assist with the investigation. More than 1,500 tips were received, with Fitzgerald imploring residents to check their hunting cabins and pay attention to any odd behaviors they noticed residents exhibiting.
"At the end of the day, I want a 13-year-old here safe and sound. That's our goal. That's our only goal right now," Fitzgerald previously said. "We are processing the scene and working on that, but as of right now, all of our efforts are focused on a 13-year-old girl."
About a week after Closs went missing, a $50,000 reward was offered for information leading to her location. Fitzgerald also asked anyone who was on Highway 8 on the day of the incident between 1:30 a.m. SDT and 2:30 a.m. EDT to contact the sheriff's department. He explained that drivers on that highway weren't considered suspects but may have seen something that they didn't realize was important.
Joan Smrekar, the Closs family's neighbor, told the Green Bay Press-Gazette that she and her husband heard gunshots around 12:30 a.m. CDT on the night of the murder. However, Fitzgerald said their account was unsubstantiated and that he had no reason to believe someone was in the house for 20 minutes. Instead, Fitzgerald said, it was possible the entire altercation took place from when the 911 call was placed and when police arrived at the scene.
"Even though it's a short time frame, it's not impossible to get away," he said.
What Happened to Jayme Closs's Parents?
When police officers arrived, they found Denise, 46, and her husband, James, 56, deceased in their home. Autopsy results showed that they were both murdered, likely by gunshot. A funeral was held on October 27 at 1:00 p.m. CST, according to an obituary for the couple.
Jayme Closs was described as being 5 feet tall and weighing 100 pounds. She has blonde or strawberry blonde hair. Anyone with information about her is encouraged to call the tip line at 1-855-744-3879.
Jayme Closs Update: Christmas Tree Lighting Honors Missing Wisconsin Teen | U.S.