Jayme Closs News: Audio of 911 Call After Her Harrowing Escape Released
After almost 90 days of waiting, the details of Jayme Closs's kidnapping and the killing of her parents, James and Denise, have been revealed. In the nightmare, a beacon of light came in the form of a 911 call, confirming that Jayme had been found alive.
On Thursday, Jayme, 13, escaped from her captor's home, where she'd been held for 88 days, and fled on foot until she ran into Jeanne Nutter, who was out walking her dog. Nutter immediately took Jayme into the safety of a neighbor's home, identified as Kristin Kasinskas.
Audio of the 911 call was released on Monday and published by WEAU-TV. Within 30 seconds of he call, Kasinskas told the dispatcher that she'd seen Jayme's photo and said "I 100 percent think it's her." She explained that Jayme and Nutter were sitting down in her house right then.
During the call, Nutter identified the person who had allegedly taken Jayme as Jake Thomas Patterson, and said he lived a few doors down from where her cabin was located, and she expressed concern that Patterson could come to the house. She also told the dispatcher that, based her experience as a social worker, Jayme appeared to be in shock.
"She has no idea where he is. She told me that when he leaves her, she doesn't know that he's gone. He turns the music up real loud.… He hides her under a bed. He's the only one that lives there," Nutter told the dispatcher.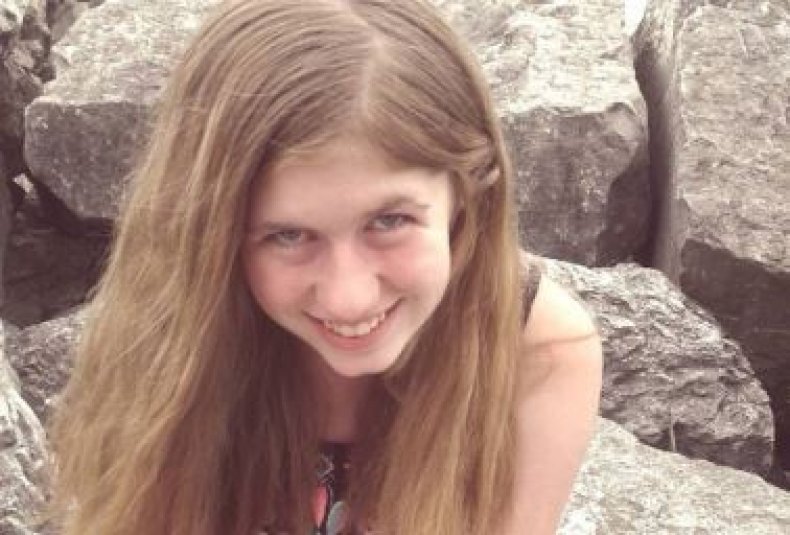 Jayme described Patterson's vehicle as red and said she had never seen his face, but walked past his house on numerous occasions over the years and noticed he didn't plow his driveway. Throughout the call, everyone on the line kept a steady voice, and the dispatcher commended Nutter for keeping Jayme calm. In return, Nutter applauded the dispatcher for keeping her calm.
The call ended when police arrived at Kasinskas's home and were let inside.
Nutter told CBS This Morning that she decided to take Jayme to her neighbor's house because she thought her cabin was too close to Patterson's property, which touches her own. Although she gave the impression to Jayme that she was calm and everything would be fine, Nutter said she wasn't calm.
"I just practiced all my skills, talk softly, don't ask her any questions. There were only a couple of questions I asked her," Nutter said. "First of all, 'Where did you come from?' and she told me. I said, 'Is he home?' and she said, 'No.' And I said, 'Is he in a car?' and she said, 'Yes,' and I said, 'What color is it?' because...if we ran into the car I wanted to have some other plan in my head."
Nutter said her job that day was to dust off her child-protection skills and keep Jayme safe until the authorities could take over. Jayme was taken to a hospital where she was kept overnight for observation, and was later reunited with her family.