Black Student, Jazzpher Evans, Injured In 'Racist' Attack At Nightclub
Police are investigating after a 19-year-old Black student was allegedly beaten by the owner of a bar and nightclub in Illinois in what her attorneys described as a "racist attack."
Jazzpher Evans, a freshman at Quincy University, was attacked by the owner of The Barn in Quincy in the early hours of Sunday morning, a law firm representing Evans said in a news release provided to Newsweek.
The release from Saulter Law P.C. said Evans, who is known as "Jazz" to friends and family, had been standing near the DJ booth when the owner approached her at around 1 a.m. Another female student, who is white, was nearby and both were requesting a change in music, according to the release.
The man, who has not been named by police, "violently pushed" Evans against a wall and threw her to the ground, the attorneys allege. He then allegedly placed her in a chokehold and "strangled her until she lost consciousness," they said. They also allege the suspect then dragged Evans outside and slammed her to the ground.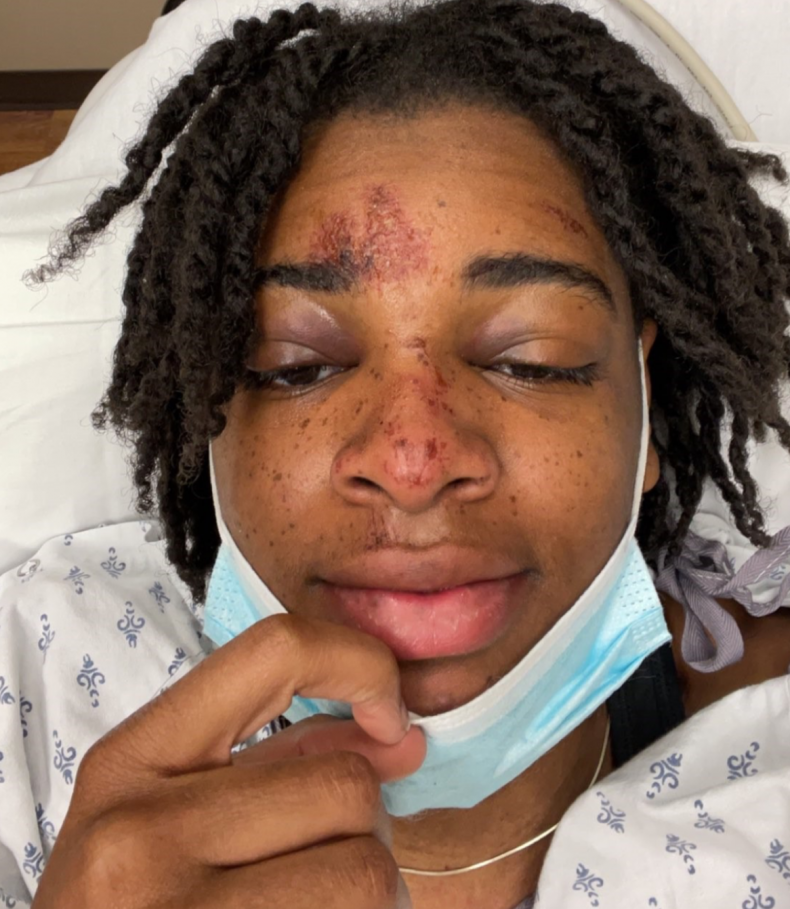 "As a result of [the suspect's] racist attack, Jazzpher sustained a traumatic brain injury, was rendered unconscious for at least five minutes, suffered multiple lacerations and cuts to her face, nose, hip, back and neck. Jazzpher is still receiving medical attention for her numerous injuries," the attorneys said.
"In addition to her significant physical trauma, she has and continues to suffer great emotional trauma due to this savage life-threatening beating," they added.
"Jazz and her family are truly heart-broken about her experience at the Barn in Quincy, Illinois. They remain concerned about her physical and the psychological wellbeing from the trauma that she suffered and continues to suffer. Equally important, they want justice for Jazz."
Quincy Police Chief Robert Copley said the 19-year-old had suffered injuries "in an altercation" with the owner of The Barn. He confirmed the department is working with the Adams County State's Attorney's office on the investigation, which he described as "complex."
Officers are "watching videos and interviewing multiple witnesses," Copley said in a statement on Wednesday. "While we understand the demand for 'quick justice,' it is important that the investigation is thorough and proper."
He urged witnesses to contact the police department.
Copley also denied that any officers work at The Barn as bouncers while off-duty. "That is absolutely not true," he said. "QPD officers are not allowed to work as a bouncer in any establishment."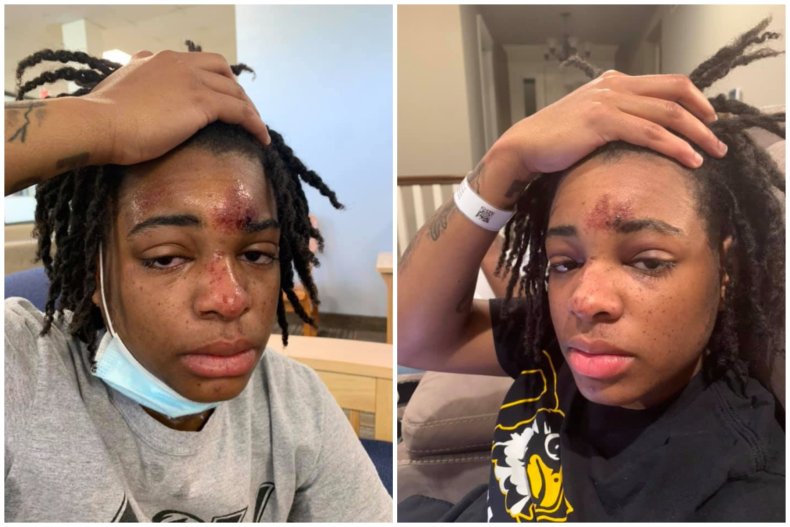 In a statement, Quincy University's president Brian McGee said the university is cooperating with law enforcement and will "do everything we can to make certain this assault is fully investigated."
"I am shocked and outraged by this attack," McGee said. "Quincy University supports its students and will never tolerate violence targeting a student. We will do everything we can to make certain this assault is fully investigated. We are committed to keeping our students safe, supporting our students, and protecting this community."
Evans was recruited to the university's women's basketball team on a full athletic scholarship, her attorney said. She contracted coronavirus during her first semester at the university, but has since recovered, they said.
Evans, her parents and her attorney Keenan Saulter will speak at a press conference at 11 a.m. on Thursday in Joliet, Illinois.
The Quincy Police Department has been contacted for additional comment. The Barn could not be reached for comment.