JBS Meats CEO Says Paying $11M to Hackers Was 'Right Thing for Customers'
The CEO of JBS Meats, the company whose plants process nearly one-fifth of the nation's meat supply, said that paying an $11 million ransom to cybercriminals last week was "the right thing for our customers."
The CEO, Andre Nogueira, told The Wall Street Journal that the company paid the ransom to prevent any negative impacts on restaurants, grocery stores and farmers.
"It was very painful to pay the criminals, but we did the right thing for our customers," Nogueira told the Journal.
The CEO said that as soon as he learned about the cyberattack, JBS began shutting down its technical systems to try and prevent hackers from reaching any other company computer systems. The company called its technology vendors as well as cybersecurity experts and consultants to advise the company and negotiate with the attackers.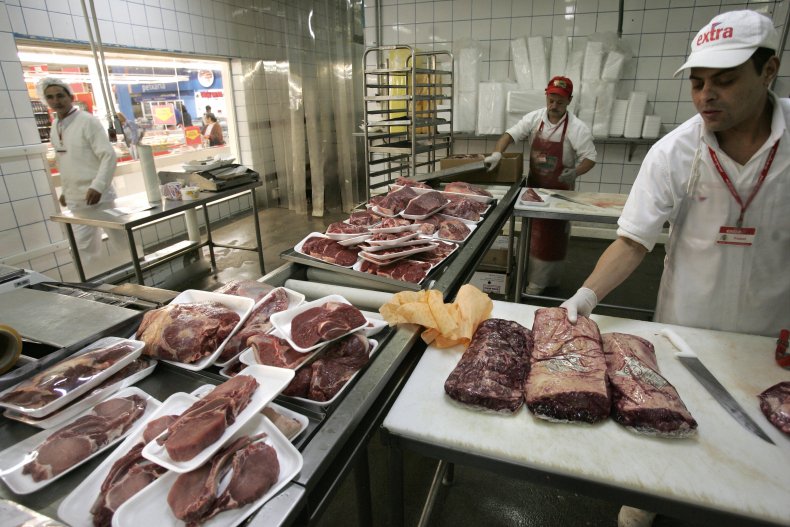 The May 30 cyberattack compelled JBS to shut down processing at its five biggest beef plants in the United States. The cyberattack targeted servers supporting the company's North American and Australian IT systems.
The attack impacted at least 10,000 jobs in meat factories in Australia, Canada and the United State. JBS' South American businesses, including its Sao Paulo, Brazil, headquarters, weren't affected.
JBS told the White House that it suspected a "criminal organization likely based in Russia" as being responsible. The FBI has been investigating. The U.S. Department of Agriculture (DOA) has also contacted major meat processors nationwide to examine potential threats in the national food production chain.
After the cyberattack, the cost of meat began to rise in the U.S. and Australia. The rising costs resulted, in part, from other meatpackers increasing prices in fear of a possible shortage.
"The lesson out of this episode for the worldwide meat industry is that they have suddenly realized—if they had not done so before—that they are vulnerable to cyber attack. They are going to have to redouble their efforts and spend a whole lot more to get the best cyber-protection mechanisms money can afford," food production journalist Steve Kay wrote.
Even before the JBS cyberattack, the DOA predicted that meat prices would rise up to 3 percent during the summer. The predicted price increase was based on meat processing capacity not being able to keep up with national demand, according to the U.S. Daily Livestock Report issued by the Steiner Consulting Group. The group specializes in commodity prices.
"The most recent attack will only exacerbate what was already a very difficult market, one that reflects the resurgence in demand post COVID lockdowns; the bullwhip effect from as food service supply chain recovers; the tight labor situation along the supply chain; and various logistics bottlenecks," the report said.
Newsweek contacted JBS for comment.