New Round of Bomb Threats Made Against Jewish Community Centers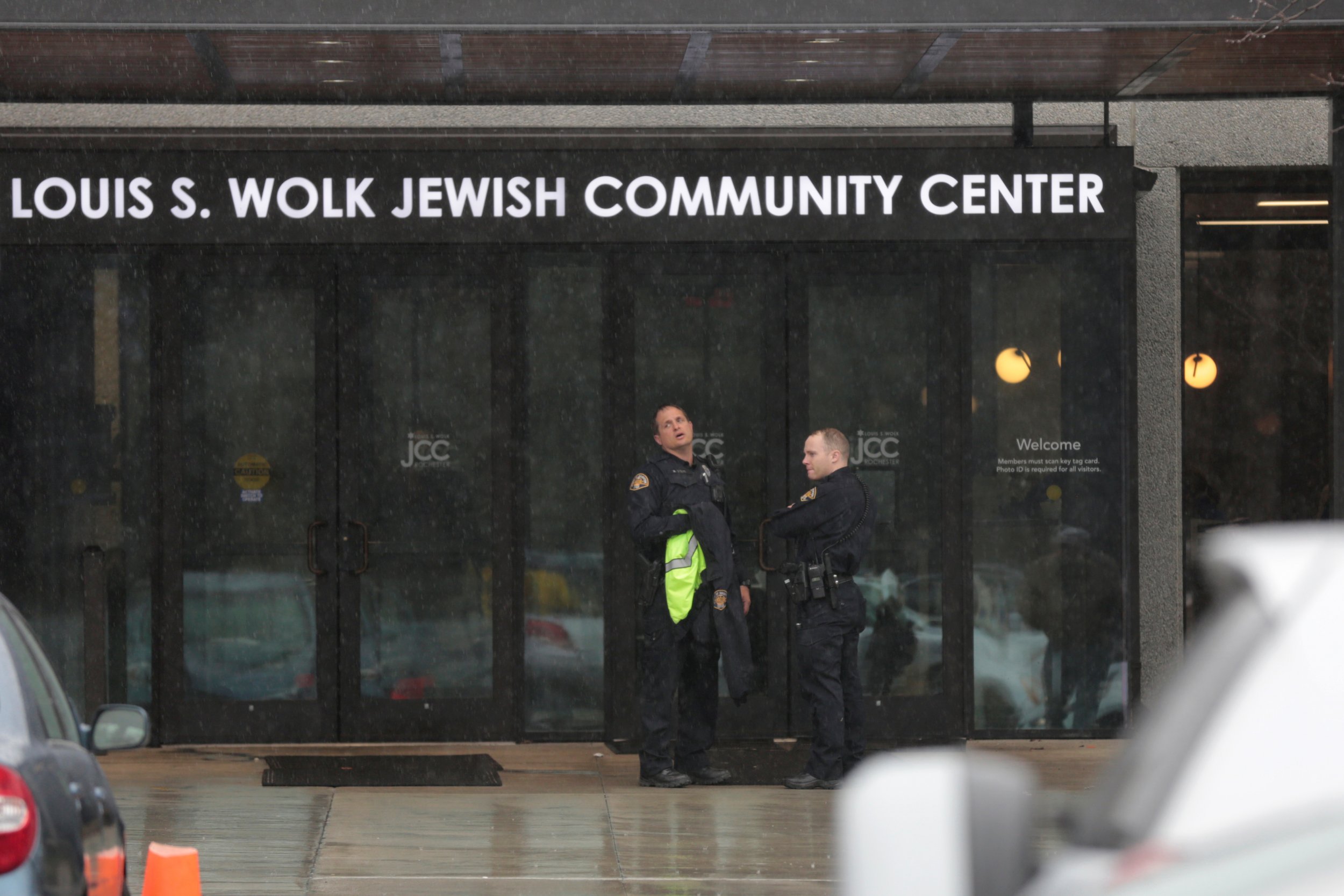 A new round of bomb threats against Jewish community centers across the United States and in Canada forced lockdowns and evacuations on Tuesday, and all 100 U.S. senators asked the federal government to help them enhance security.
Threats were phoned in or emailed to JCCs in states including New York, Wisconsin, Illinois and Florida overnight and early on Tuesday. Centers in Toronto and elsewhere in Ontario also said they were threatened.
U.S. federal authorities have been investigating a surge of threats against Jewish organizations, including more than 100 hoax bomb threats in five separate waves in January and February against JCCs in dozens of states.
The Trump Administration denounced the newest round of threats "in the strongest terms," White House spokesman Sean Spicer told a news briefing.
"As long as they do continue, we'll continue to condemn them and look at ways in which we can stop them," Spicer said.
Tuesday's incidents appeared unconnected to the majority of previous threats, according to the Secure Community Network, which provides security expertise to Jewish groups.
A letter signed by all 100 U.S. senators was sent on Tuesday to top U.S. law enforcement officials asking that they help Jewish groups enhance security.
"We are concerned that the number of incidents is accelerating and failure to address and deter these threats will place innocent people at risk and threaten the financial viability of JCCs," the letter said.
One arrest was made last week, when a former journalist was charged in St. Louis with using fake email accounts to threaten to bomb Jewish sites while posing as his ex-girlfriend. But he is not believed to be responsible for the majority of threats.
Threats came in to Jewish centers and day schools on Tuesday in cities including Chicago, Milwaukee and the greater Rochester area in upstate New York.
The Anti-Defamation League, a Jewish civil rights organization, also said it received bomb threats at four of its locations.
In addition to violent threats, some Jewish organizations received harassing phone calls. At the East Midwood Jewish Center in Brooklyn, police said, an anonymous caller threatened to spray the center's synagogue with pig's blood.
"We've never seen such a period of concentrated threats against the Jewish community," New York Mayor Bill de Blasio told a news conference. "The last few weeks are more troubling than anything I've seen in many, many years."