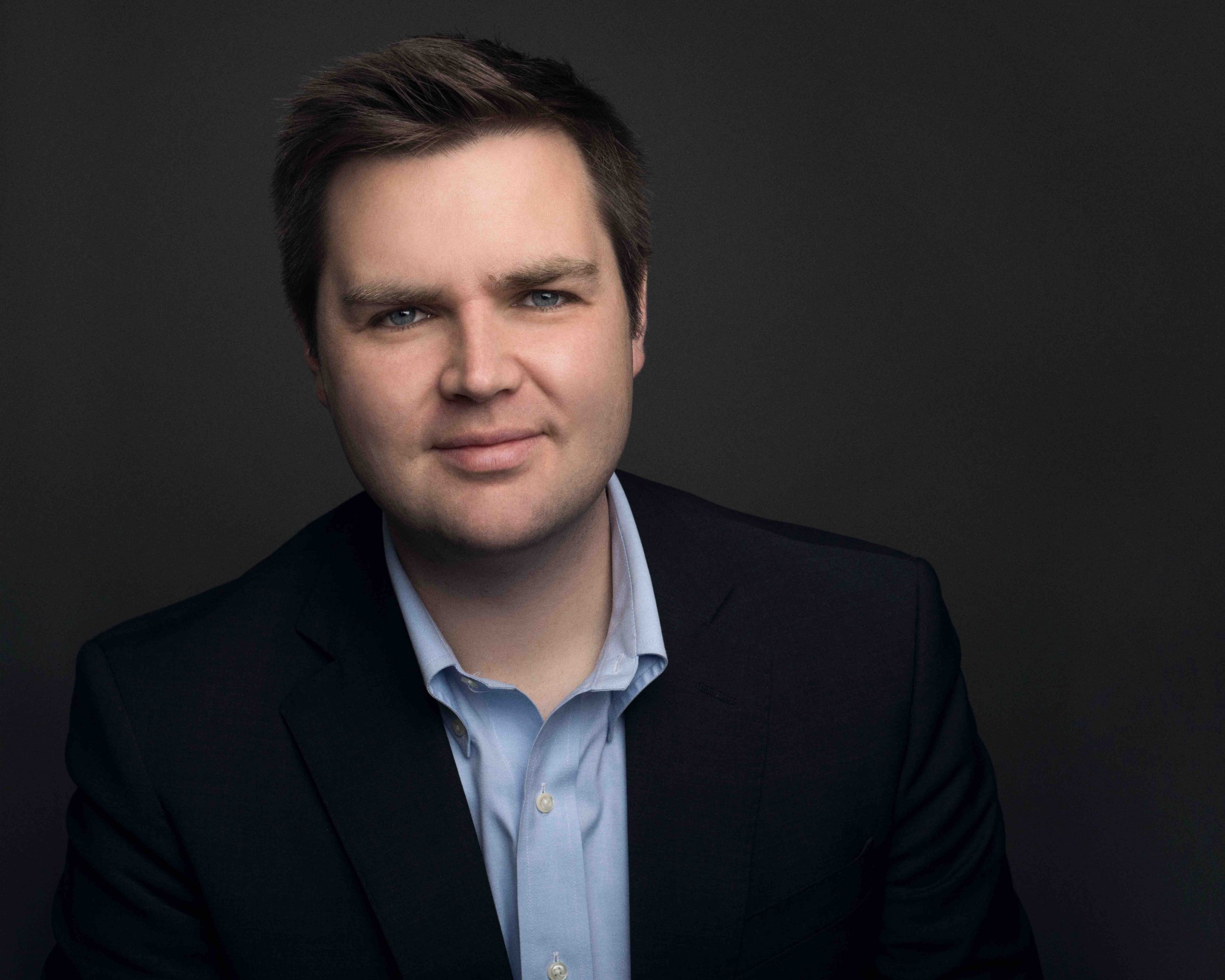 In Hillbilly Elegy, J.D. Vance wrote about the decline of white working-class America, a subject that resonated with many of the people who voted for President Donald Trump. The 2016 book was also helped to the top of best-seller lists by people who didn't vote for Trump but were seeking to better understand their red-state counterparts. Now, the author is going beyond the page to address that decline, joining an investment firm to fund entrepreneurs and startups in those neglected areas.
In late March, Vance became a partner at Revolution, a firm based in Washington, D.C., that focuses largely on investing in regions that other firms tend to ignore. He is working with Revolution's Rise of the Rest initiative, which scours those places to find startups to fund.
Related: How Donald Trump courted white Americans to victory
The Rise of the Rest team travels to cities and invites local startups to compete for $100,000. Since 2014, the tours have visited 26 cities and resulted in $4 million in investments. One winner, in Atlanta, lets users take pictures of spare parts they need, and the technology identifies the parts and helps the users order replacements.
"You have some good ideas and good entrepreneurs in these areas, but you don't necessarily have the capital going to fund those ideas," Vance says. Investing in those startups can have an impact beyond economic rewards, he adds: "When these ecosystems do well, then some of the social problems that I write about are going to start to get better."
Vance grew up in Middletown, Ohio, a Rust Belt city, and Jackson, Kentucky, in Appalachia. He served with the Marines in Iraq and went on to graduate from Ohio State University and Yale Law School. At Revolution, he will focus on startups outside of the three states that in 2015 received almost 80 percent of venture capital money (New York, California and Massachusetts), according to the State Science and Technology Institute (SSTI), a nonprofit. "I don't think that 80 percent of the good business ideas or the good entrepreneurs are in those three states," he says.
The division between those areas that do and do not receive investment dollars falls roughly along political lines. The states that Trump won in 2016 received less than 11 percent of that money, according to SSTI's 2015 figures. "It's not just that they feel left behind," says Steve Case, chairman and CEO of Revolution, who is perhaps best known as the co-founder of America Online. "They actually have been left behind."
That has created a schism between startup hubs such as Silicon Valley and people in areas investors usually ignore. "The folks in Silicon Valley have been extremely successful," says Ron Klain, executive vice president and general counsel at Revolution, who previously worked closely with Vice Presidents Joe Biden and Al Gore, former President Barack Obama and Hillary Clinton. "But the rest of the country hasn't had as much success, and I think that tension, that division, played itself out in the 2016 campaign."
Since the election, some in Silicon Valley have sought to close the gap. Facebook's Mark Zuckerberg announced in January that this year he plans to travel to every U.S. state he has never visited, to learn how people are "living, working and thinking about the future." Sam Altman, president of the startup seed fund Y Combinator, embarked on a mission to speak with 100 Trump voters from around the country. He published the results on his blog in February.
"What the tech community—and by the tech community, I mean primarily Boston, New York, San Francisco—is realizing now," says Ross Baird, CEO of the investment firm Village Capital, is that "the social and political consequences of ignoring people everywhere are higher than they thought." Baird, who has participated on Rise of the Rest tours, says he has received more phone calls in recent months than he had since starting his firm in 2009, from people interested in investing in talent outside of the usual places.
"We're not just talking about making people's economic material lives better," Vance says. "We're also talking about a reduction in some of the social crises that come along with that economic disempowerment."