JD Vance Says 1/6 Committee Is Conducting a 'Shame Trial' Against Political Opponents
Ohio Republican Senate candidate JD Vance said the congressional probe of last year's Jan. 6 Capitol insurrection is laying the groundwork to make "Americans enemies of the state in their own country," and the GOP should "fight fire with fire" if it prevails in the 2022 elections.
Vance made the remarks on Twitter a day before the one-year mark of the riot, where a mob supporting then-President Donald Trump stormed the Capitol as Congress was certifying the 2020 election results in Joe Biden's favor.
Following the attack, the U.S. House formed a special committee over the opposition of most Republicans to look into the origins of the incident.
"They are not trying to look at what actually happened on January 6, they are trying to attack their political enemies," Vance said in a video posted to Twitter regarding the committee.
The committee's work will form the basis of a "new Patriot Act" that will be used against Americans, said Vance, referring to the legislation in the wake of the 9/11 attacks that expanded surveillance authority.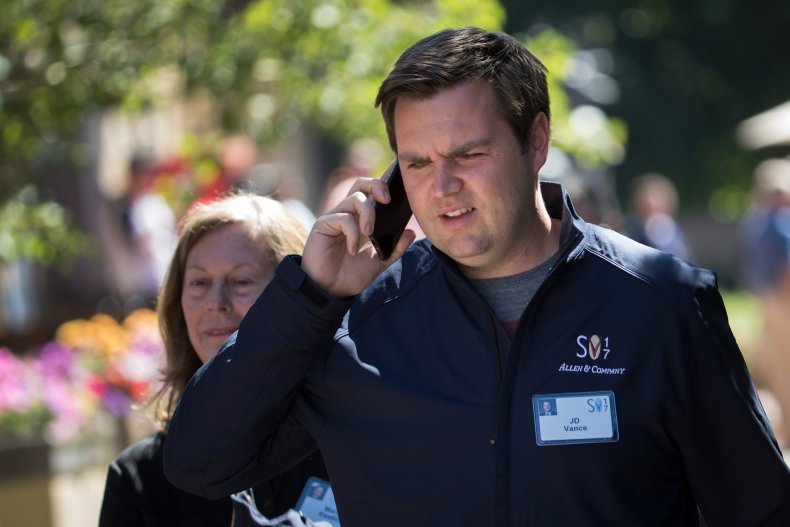 The committee has sought communications between Trump and his supporters in both politics and the media, threatening subpoenas and contempt of Congress citations for those who resist. Vance said that's evidence the committee is engaged in a "shame trial" designed to embarrass the Democrats' political opponents.
He said that should Republicans retake Congress in elections held later this year, they should convene a committee to look into riots and discord that occurred during racial justice protests in the summer of 2020.
"Subpoena every BLM organizer & speaker," he wrote on Twitter. "Subpoena those who funded the riots. Were BLM leaders talking to any elected Dems? What about members of the media? How about Big Tech execs? Subpoena them all."
Vance also claimed that "dozens of non-violent protesters" from the Jan. 6 riot are being held in "disgusting conditions in Washington D.C. jails."
"No Democrats and too few Republicans are willing to speak up for them," he said. "They are being denied their constitutional rights and the fact so few in our media or political establishment are willing to speak up for them is the height of corruption."
No Republican leaders in the House nor Senate have plans to attend memorial events commemorating the Jan. 6 riot.
The outcome of Vance's race could determine the political balance in Washington, D.C., where the Senate is split 50-50. Running in a state that Trump won, Vance, a venture capitalist known for his best-selling memoir Hillbilly Elegy, has taken sharp aim at the Biden administration. In September, he called for "mass civil disobedience" against the administration's vaccine mandate.
The Senate Democrats' campaign arm did not respond to an email seeking comment Wednesday evening.