J.D. Vance Thanks Anti-Trump Opponent for Making GOP 'Better' Touting Win
Trump-endorsed Senate candidate J.D. Vance thanked his primary opponent Matt Dolan—the only GOP candidate in the race who unapologetically bashed former President Donald Trump—for making the Republican Party "better" by running against him.
"A lot of disagreements with Matt Dolan—let's just be honest," Vance said in his victory speech on Tuesday night. "But Matt Dolan had a very professional, very well-resourced campaign."
"One of the things I want to say about Matt is he could have ran an ugly campaign, but instead he ran a campaign about issues, about substance," he added. "He has been a great public servant for this country and I think our party was better for the campaign, that Matt Dolan ran. So thank you, Matt."
Vance, who earned a coveted endorsement from Trump that five of the other seven GOP candidates were vying for, celebrated his win as the next Republican nominee for U.S. Senate.
His name will appear on the ballot next to Democrat Tim Ryan's in the November 8 election.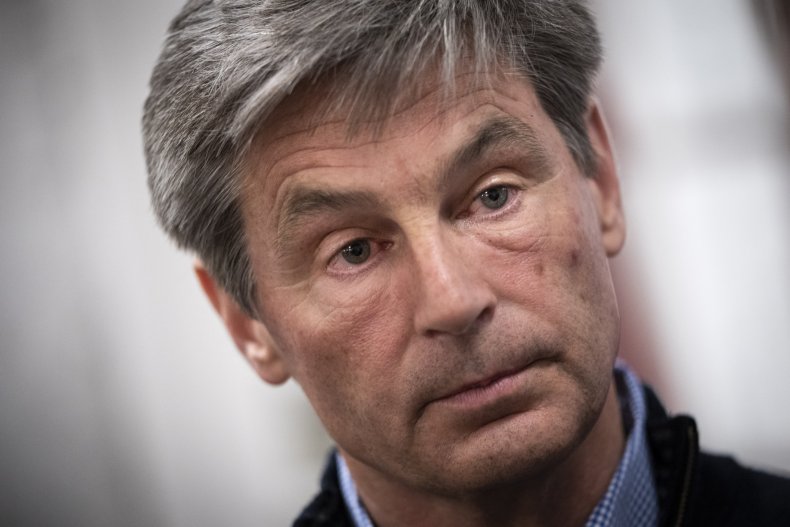 In a statement acknowledging Vance's primary win, Dolan said that despite their differences, both candidates "share a love for our country" and announced his endorsement of Vance for the Senate race.
"No state has been hurt more by [President] Joe Biden's agenda than Ohio," Dolan said. "Congressman Tim Ryan votes with Joe Biden 100 percent of the time. He represents a continuation of the same failed policies that undermine prosperity, threaten Ohio workers, and restrain the vitality of American competition with China."
"Just as I will never quit fighting for Ohio, I pledge to unite our party and endorse J.D. Vance to be our next U.S. senator," Dolan added.
On Tuesday, Vance also thanked primary rivals Mike Gibbons, former Ohio GOP chair Jane Timken and former State Treasurer Josh Mandel—the latter who had been the leading candidate before Trump's mid-April endorsement of Vance.
Vance called Mandel "a longtime and dedicated public servant from the Marine Corps to the State Treasurer's Office" and referred to Mandel's supporters as "some of the best" in Ohio.
"Some of the best people in the state of Ohio voted for Josh Mandel tonight. I hope to earn your support. I don't expect to be given it. I hope to earn the support of Josh Mandel and all the other candidates who ran," the venture capitalist said. "Thank you to those candidates and, especially, thank you to the people who ran those campaigns."