Few Americans Have Heard of New Trump Sexual Assault Allegations, Survey Finds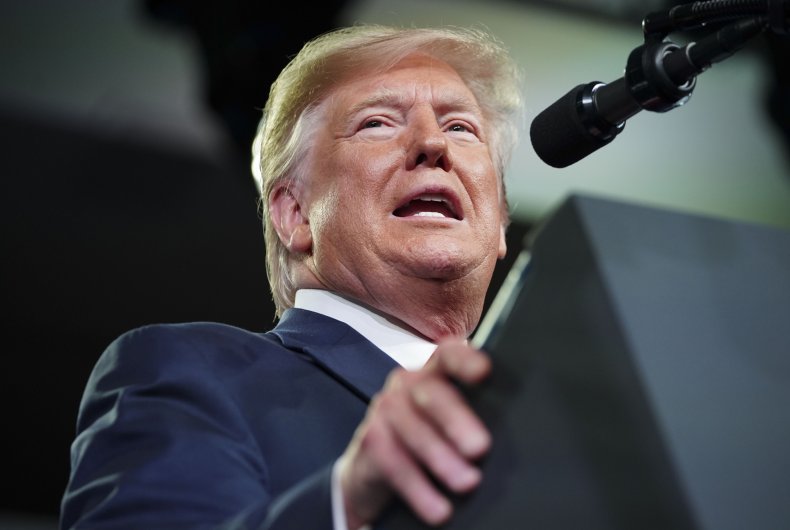 Advice columnist E. Jean Carroll's explosive allegations against Donald Trump on Friday of a sexual assault nearly a quarter-century ago failed to garner national attention, according to a new HuffPost/YouGov survey.
More than a day after an excerpt from Carroll's forthcoming memoir was posted by New York Magazine revealing allegations that Trump sexually assaulted her in the mid-1990s, only 11 percent of Americans reported hearing "a lot" about Carroll's claims.
The excerpt detailed the author's allegations that Trump lured her into a Bergdorf Goodman changing room, forcibly removed her pants and penetrated her against her will.
Trump has strenuously denied the allegations. There are now more than 15 women who have accused Trump of a range of sexual misconduct, from kissing and forcible touching to Jean's violent sexual assault.
The cable news media, broadcast networks and leading print publications have all come under fire for glossing over the news, which marks the first time since Trump was inaugurated that a claim of this sort and magnitude has been leveled against the president. In February, a former Trump campaign staffer accused the president of kissing her without her consent in August 2016.
While the share of individuals who reported awareness of the allegations is relatively small, it may take days more for the story to filter through the news cycle to garner more attention from the public.
On Sunday, the top five morning talk shows hosted political heavy hitters to discuss the news of the day, and yet Carroll's allegations were hardly mentioned.
The Saturday editions of The New York Times, The Wall Street Journal, The Los Angeles Times and The Chicago Tribune did not feature Carroll's claim on their front pages. The New York Times was further criticized for relegating its story to the paper's "Books" section, and Times executive editor Dean Baquet ultimately acknowledged that his editors "were overly cautious" in finding placement for the story.
Trump's partners in conservative media were similarly disinclined to devote much attention to the story. Fox News only mentioned it a handful of times over the weekend, devoting just over four minutes in total to the allegations, according to a review by Media Matters For America.
CNN's Oliver Darcy reported that The New York Post, a tabloid owned by the media mogul and Trump ally Rupert Murdoch, removed its story about Carroll's allegations following an order from a top newsroom official and supporter of President Trump.
According to the HuffPost survey, 53 percent of U.S. citizens had heard nothing about the allegations over a day after their publication.
A 46-percent plurality of registered voters indicated that they think the totality of the allegations of sexual misconduct against Trump is generally credible, while 31 percent of registered voters did not believe them to be credible. Fifty-five percent of registered voters said they think Trump does not respect women.