Jean-Claude "Baby Doc" Duvalier Dies at 63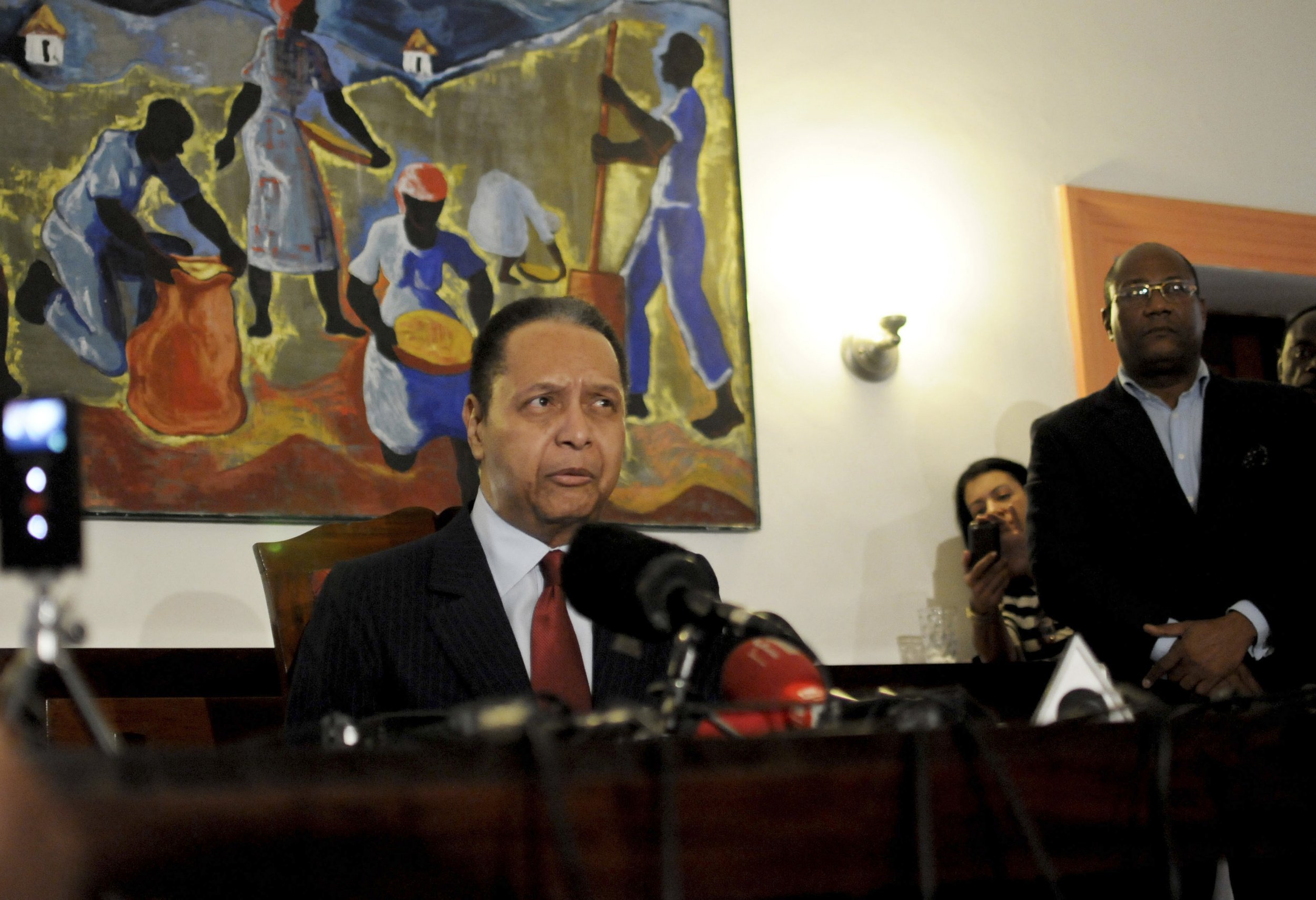 Jean-Claude "Baby Doc" Duvalier, the former Haitian dictator who was ousted from the country in the 1980s after 15 years in power, died Saturday from a heart attack.
Duvalier's lawyer, Reynold Georges, confirmed that the 63-year-old past dictator died at his home in Haiti's capital Port-au-Prince, according to reports by Reuters and Associated Press.
Duvalier was 19 when he became leader of Haiti in 1971, inheriting the position from his father, François "Papa Doc" Duvalier. Baby Doc dubbed himself Haiti's "president for life" and, much as his father did before him, used terror tactics to suppress dissent while largely ignoring the social problems of the impoverished country.
The Duvalier's civilian militia tortured and assassinated civilians and the regime's political enemies alike, according to The Wall Street Journal.
A widespread uprising in 1986 sent the former leader into exile in France for 25 years. In 2011, Duvalier unexpectedly visited Haiti for the first time since he was ousted, stating that he wanted to help restore the nation after it had been ravaged by a recent earthquake. While he was there, Duvalier was detained on various charges spilling over from years past, including misappropriation of funds and corruption. The Wall Street Journal reports that 20 people came forward and sought legal action against him for humanitarian crimes during his regime.
Human Rights Watch stated in a 2011 report that while he may have not participated directly in human rights abuses, there was enough evidence from his regime to substantiate his prosecution. The Guardian reports that back in February, a Haitian court deemed that he could be charged under international law for abuses perpetuated by his civilian militia and the army during his regime, and that he could also be found guilty of humanitarian crimes. He had not been prosecuted, however, upon his death.