Trump Administration Is 'Disorganized' and Way Less Functional Than the EU, Brussels Leader Says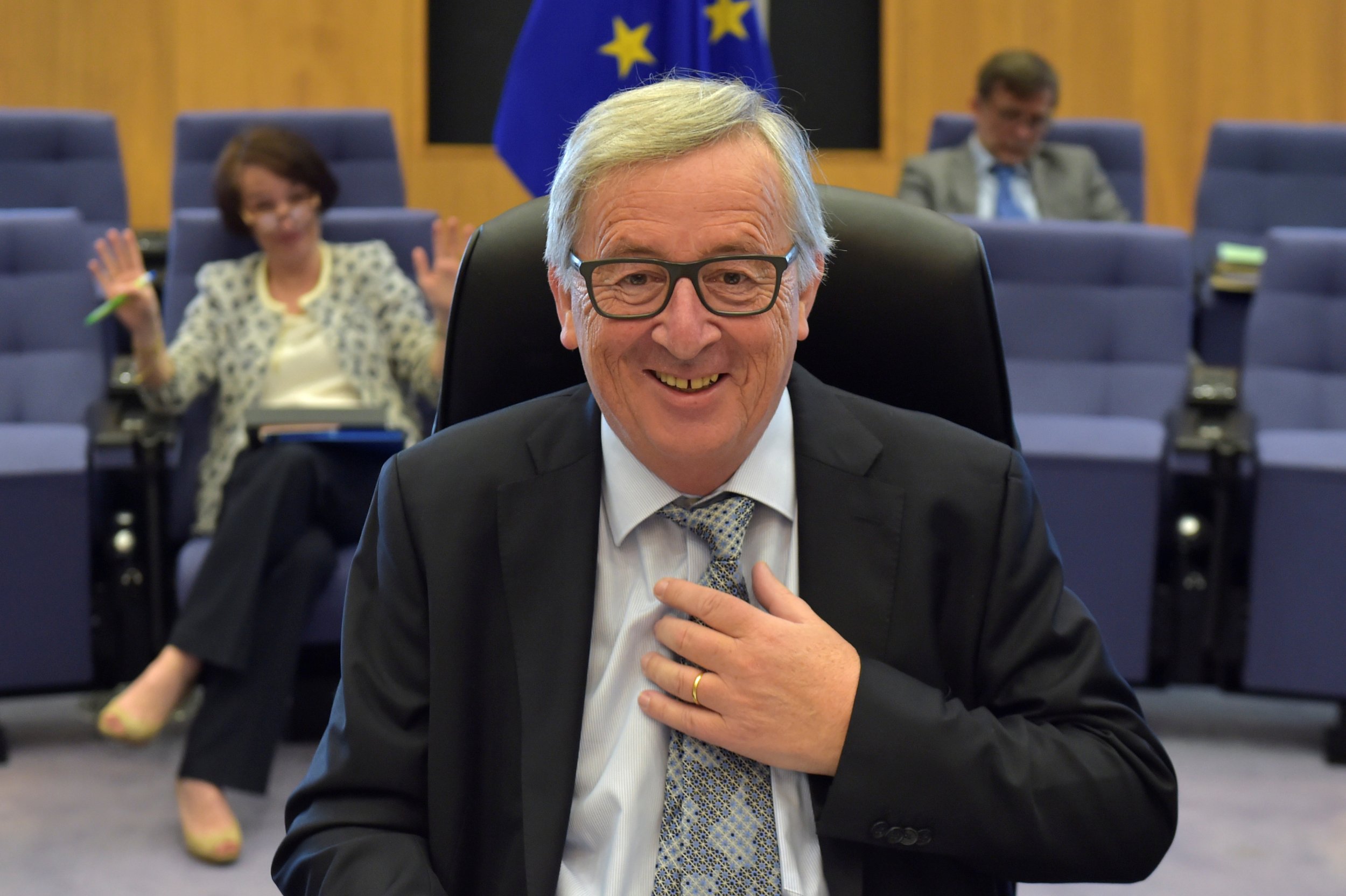 European Commission President Jean-Claude Juncker has mocked Donald Trump's administration for poor management as he hailed the European Union's unity in an interview.
Speaking to Politico, the senior Brussels official described Washington's latest saga, the swift hiring and firing of Anthony Scaramucci, as "stunning."
"We are better organized than the Trump administration," Juncker said of the Commission, which develops policy for the EU, "That is because if there are any internal difficulties, those difficulties are fixed in a direct conversation instead of by firing people."
And he took the opportunity to hit out at Trump's past Euroskeptic positions. Juncker told the interviewer that he had "explained" to Trump "that he "should stop wishing for others to imitate the British" by departing from the bloc.
Juncker pointed out that Trump had stopped publicly urging other members to leave. Following the defeat of populist Euroskeptic candidates in elections in Austria, the Netherlands and France, and the likely fourth victory for German Chancellor Angela Merkel in September, fears of an existential crisis for the EU have dissipated.
Some other senior EU officials and national leaders have also speculated that Brexit—Britain's departure from the EU following its referendum vote last year—may not happen, as the full complexity of the move becomes clearer to the British government.
But Juncker dismissed the idea. "I don't go as far as the Maltese prime minister [Joseph Muscat] who has not ruled out that it will not come to Brexit," Juncker said. "My working hypothesis is that it will come to Brexit."
And the former Luxembourg prime minister also hit back against calls for the EU to stop the process that could lead to Turkish membership of the bloc in future.
"Turkey is our neighbor, we can't simply let it slip into oblivion," Juncker said. "I am not in favor of ending the accession talks with Turkey, which is a demand from the European Parliament."
"But the fact is that Turkey is moving away from its self-imposed obligation to become a member of the European Union almost every minute. It's not the European Union that joins Turkey, but it's Turkey joining the European Union."