EU Chief: We Can No Longer Rely on U.S. to Defend Us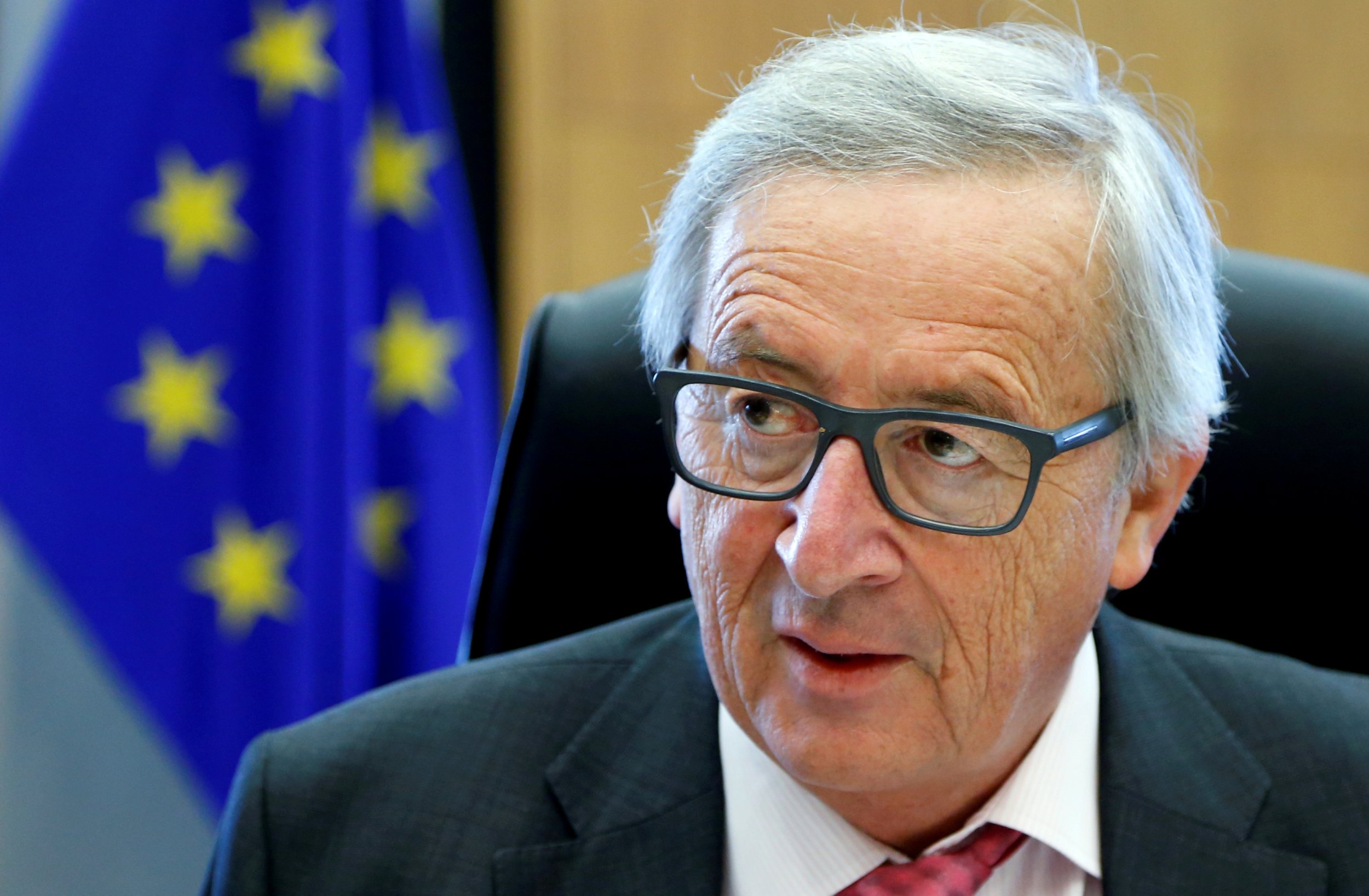 President of the European Commission Jean-Claude Juncker has warned that the bloc can no longer rely on the U.S. to defend it. Speaking at a conference Friday, Juncker said that EU members must form a military alliance to act "in defense of Europe."
The continent does have its own defense force in the form of NATO, which also counts the U.S. and Canada as members. At a summit last month, Trump attacked some of the countries within the bloc, saying they weren't contributing enough to its overall budget. Only five of NATO's signatories—the U.K., the U.S., Poland, Greece and Estonia—contribute the required 2 percent of their GDP to the bloc.
Trump didn't just criticize the EU countries' defense spending. On May 25, the day before the G7 summit, he accused Germany of being "very bad" on trade. At the meeting itself, he failed to reach an agreement on climate change, marking a disastrous end to his first European tour. Three days later, German Chancellor Angela Merkel said she had realized the U.S. might no longer be a reliable ally. "The times in which we could rely fully on others—they are somewhat over," she said. Instead, Europe must "really take our fate into our own hands."
Juncker echoed her sentiment at the conference in Prague. "We have no other choice than to defend our own interests in the Middle East, in climate change, in our trade agreements," he said. "The way forward starts with making sure that we spend what is needed on our defense."
Juncker's speech came a day after the European Commission announced the creation of a European Defense Fund to help pay for cross-national projects. Juncker told delegates in Prague that while the EU spends half as much on defense as the U.S. does, it only has 15 percent of America's efficiency.
The new fund will encourage greater European cooperation, setting aside $559 million a month after 2020 for joint research. A further $1.1 billion will be made available for investment and the purchasing of equipment.
It is not clear what the U.K. will make of this. Historically, it has always opposed the EU forming its own defense force, claiming it would infringe on NATO's role. But it seems that the EU is no longer prepared to listen.
Trump's rhetoric and Britain's decision to leave the bloc last year have left it feeling rattled. Though Juncker acknowledged that Europe is protected by NATO, he told delegates, "Our deference to NATO can no longer be used as a convenient alibi to argue against greater European efforts."
With a resurgent Russia intimidating its neighbors in Eastern Europe, Juncker added that "the protection of Europe can no longer be outsourced." While he promised that the EU would never be in competition with NATO, he said that greater cooperation on defense issues was needed between member states.