What Are Summer 2019's Biggest Jean Trends? Chrissy Teigen Concerned For Denim Fashion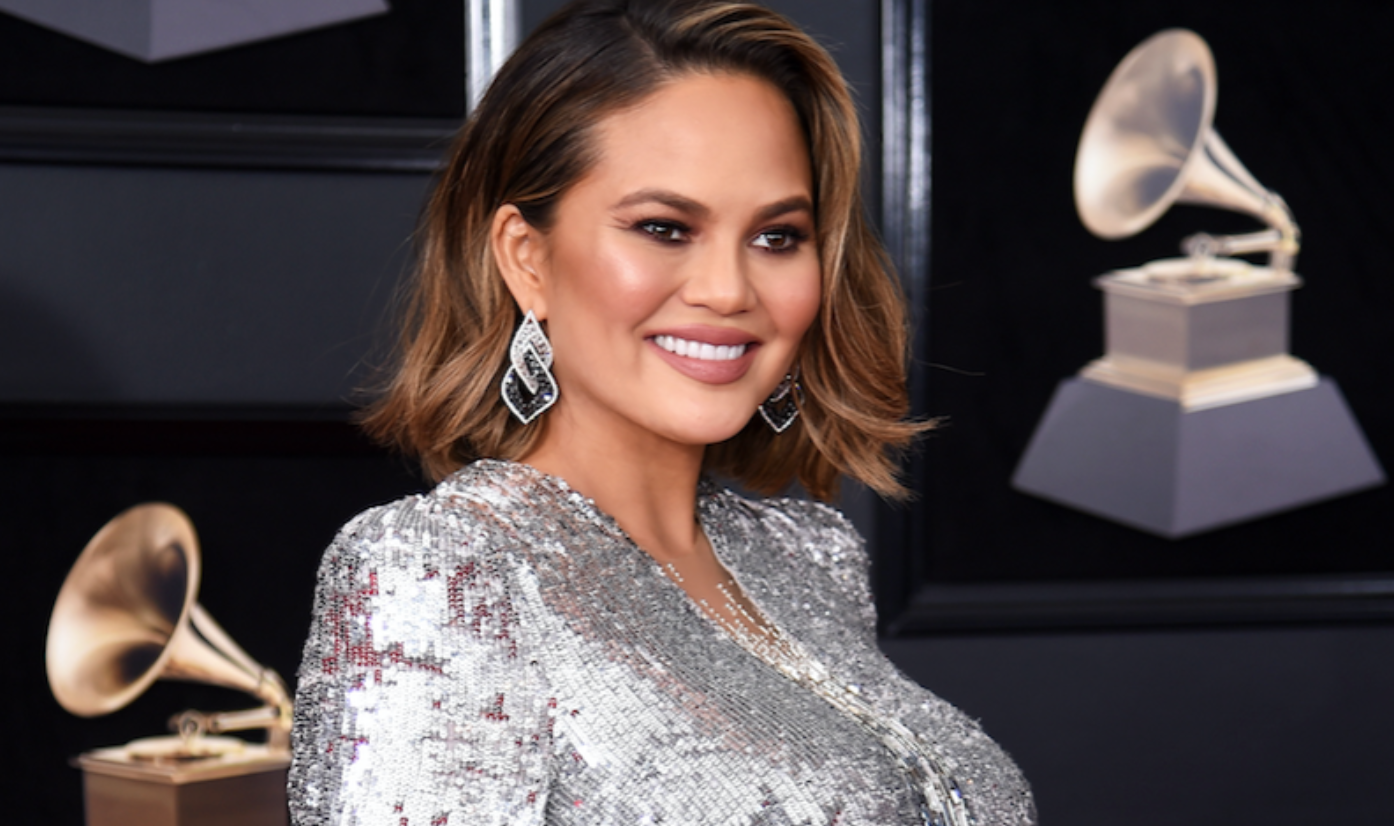 Model and cookbook queen Chrissy Teigen is concerned about the state of fashion in 2019, specifically trends in denim. The social media personality expressed confusion about the latest jean trends on Twitter Wednesday afternoon after having little luck while shopping for the casual staple.
Teigen's tweet suggested she was looking for a classic, casual pair of jeans. "I am shopping for jeans and I gotta say... I am worried about the current state of jean design," her first tweet read. It was followed by a message of defeat. "Maybe my jean days have passed. It is time for a new era to enjoy... weird jeans."
So what jeans, exactly, is Teigen talking about? Here are some of the biggest jean trends for Summer 2019.
One major trend in denim is to incorporate an unusual detail, from color to texture. Jean design appears to aim for unique, personal details. This could be what Tiegen considers "weird," if she's looking for a typical, everyday pair of pants.
Embroidery is also in vogue again for pants, jackets and more, allowing words, images or details to be added to any fabric. One reason it may be ultra-trendy is because it can be a quick DIY project for crafty fashionistas, who can easily embroider their own belongings to create something unique.
Ribbon stripes down the side seam are another popular look. This means either a skinny or thick, boldly colored detail is on display on the side of each pant leg, seemingly in an aim to make a statement. ribbon jeans have been on-trend for about two years.
Similarly, pintuck jeans make an unnecessary seam on the top of the leg, which adds a textural element without a color change, according to Who What Wear.
Other trends include two-toned denim in a colorblock-like pattern, and baggy jeans with little shape. A whole lot of skinny jeans on the market are also far from classic, as many are sold with extreme holes and distress marks, a trend that seems to have been relevant for more than a handful of years. Texturized hems are an emerging trend in this vein, with feathered, distressed, died, cut or tied ankle areas on both legs.