Who Is Sarkozy Challenger Jean-François Copé?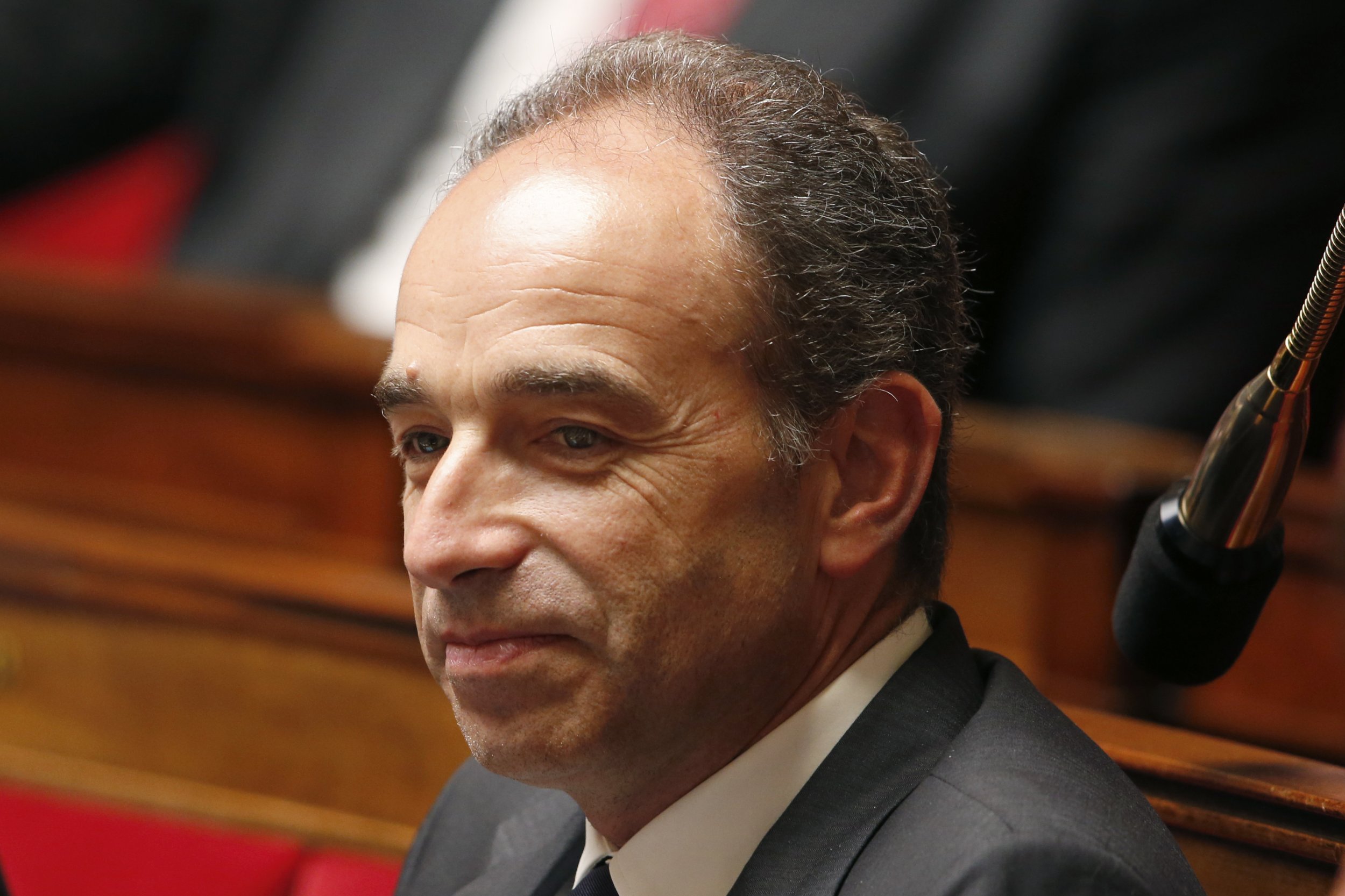 "You can't remain president, it's a question of survival." So Xavier Bertrand, the former head of France's Union for a Popular Movement (UMP) party, reportedly told its then-leader Jean-François Copé in 2014, just before the latter quit his job. Copé had been implicated in a scandal over funding for the 2012 presidential campaign, and it seemed he was too toxic to remain in post.
This February, judges decided not to press any charges against Copé relating to the scandal, which involved allegations that the party had used falsified invoices to hide campaign overspending. Copé, who has always denied any wrongdoing, has enthusiastically embraced the opportunity to re-enter frontline politics—by joining the already hotly contested primary to choose the next presidential candidate for the party, now called the Republicans.
So who is Copé, and what will his entry mean for the re-election chances of his rival, and former president, Nicolas Sarkozy?
Following an early career in the civil service, finance and academia, Copé entered national politics in 2002 when he became official spokesperson for the government of Jacques Chirac. From 2004-7 he served as minister for the budget.
"I don't think personally that he stands a great deal of chance of being the successful Republican candidate for 2017," says Nicholas Startin of the University of Bath. "I think the impact that he's likely to create is more to cause difficulty for Sarkozy."
Copé's international profile is significantly lower than Sarkozy's, but he is well-known in France as a leading figure on his party's right—he will be attractive to the same voters that Sarkozy is. Copé led the party from 2012, when Sarkozy left the role, after his election defeat at the hands of current President Francois Hollande, until the funding scandal broke in 2014. In that role, Copé attended an 800,000 strong demonstration in Paris against gay marriage. During the race for the leadership in 2012, he angered French Muslims after claiming that in some neighborhoods residents risked having their pain au chocolats knocked out of their hands by "thugs" who wanted to stop them eating during Ramadan (the incident was dubbed "pastry-gate"). He also sparked a backlash when he claimed that "anti-white racism" was growing in France.
Victory in the primary is thought to be unlikely for Copé, given the huge popularity of frontrunner Alain Juppé, mayor of Bordeaux, and the high profile of Sarkozy. But it could be that he's positioning himself for a leading role in a Republican party that is ever-more focused on matching the anti-immigration message of the Front National . "He's certainly been somebody that I think would appeal to the kind of... voters that might be tempted to switch to Marine le Pen," says Startin. "You could envisage a scenario where... he might be considered to be a potential candidate as prime minister."
One thing's for sure. With the entry of this controversial former leader, the party's primary just got even more heated. "The campaign has just started," wrote local paper La Nouvelle République on Sunday, "and already it looks like a noisy battle between tribal chiefs."