Fox News Judge Jeanine Pirro Gets Massive Speeding Ticket, but She Still Has Donald Trump's Ear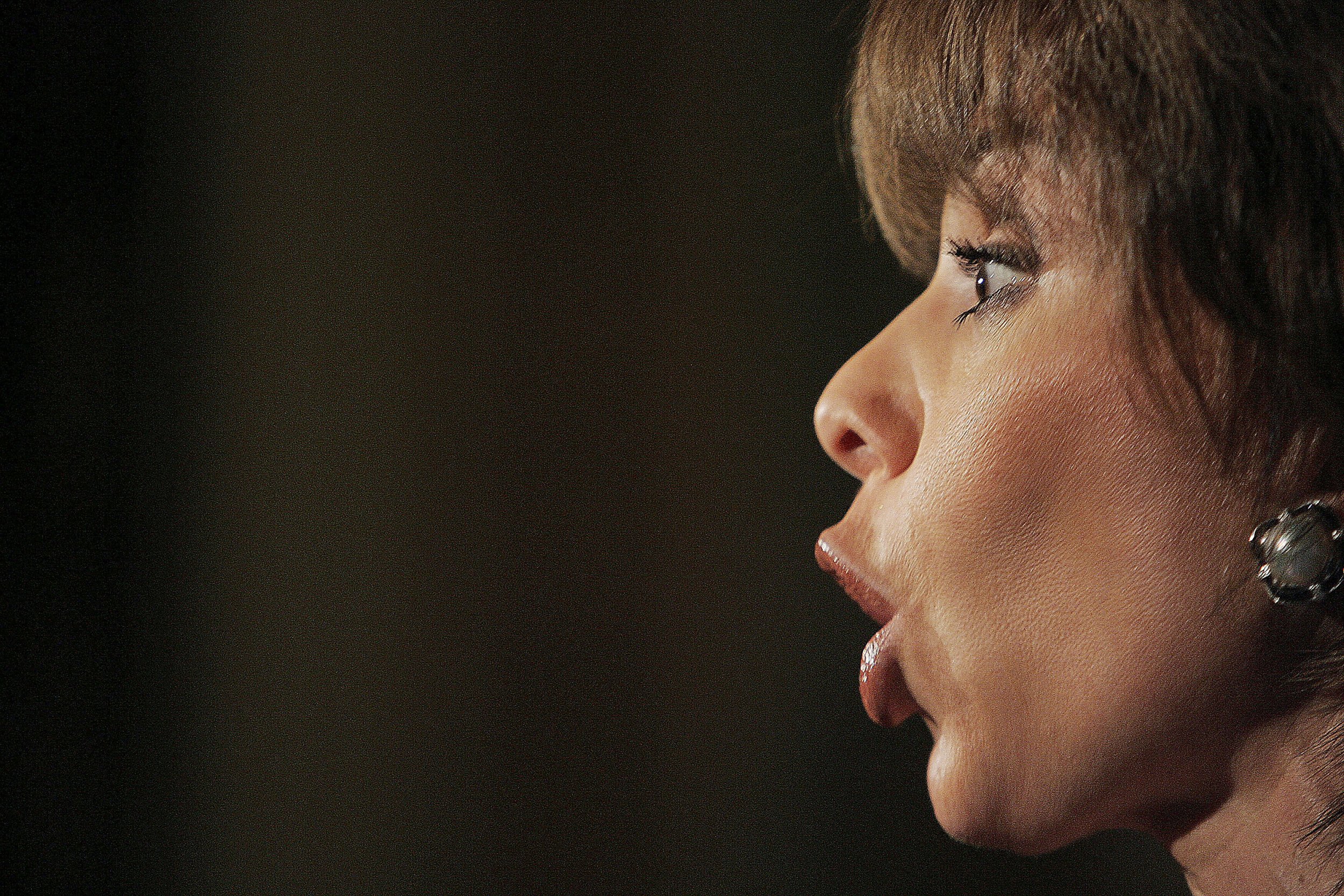 Fox News stars—they're (kind of) just like us!
Jeanine Pirro, a former district attorney who hosts Justice With Judge Jeanine, got a speeding ticket Sunday in New York state when police caught her going 119 mph in a 65-mph zone, the New York Daily News reported. She said in a statement that she was going to see her elderly mother and hadn't realized she was driving so fast.
Related: Fox News's Judge Jeanine doesn't want the media to know what she told California Republicans
"I believe in the rule of law, and I will pay the consequences," Pirro said. If she's found to have violated the speed limit, she could get 11 points on her license.
However, Pirro has friends in high places—namely, the White House. The former prosecutor is tight with President Donald Trump, with whom she scored a rare interview in May.
In fact, Monday's Pirro story came just about a week after The New York Times reported that Pirro met with Trump personally to talk about Attorney General Jeff Sessions. Pirro told the president that he and Sessions needed to appoint a special counsel to investigate the Uranium One controversy, which centered around a 2010 decision the government—and, by extension, former Secretary of State Hillary Clinton—approved to allow a Russian nuclear firm to use North American uranium.
Pirro told the Times she only repeated to Trump what she'd said on her TV series.
Pirro had been pitting herself against Trump opponent Clinton for years. A former district attorney in Westchester County, New York, she tried to run as a Republican against Democrat Clinton for Senate. She ultimately dropped out.
She has remained a conservative in her post-law life. Earlier this month, she appeared to support Alabama Senate candidate Roy Moore when he was accused of having inappropriate sexual conduct with young girls, saying on TV that "the guy has been investigated a million times," and "let's hope none of it is true." In October, Pirro said that Clinton should be locked up for her ties to a dossier about President Donald Trump's involvement with the Kremlin. She's also called for House Speaker Paul Ryan to resign because of the GOP's failure to pass health care legislation.
As far as her speeding ticket goes, Pirro was driving pretty fast. For context: The highest speed limit in the U.S. is 85 mph (in parts of Texas), according to Forbes. Most speedometers don't go over 160 mph, although you can't push most cars to actually go that quickly.
"You reach a point where it becomes ridiculous," Larry Dominique, former executive vice president of TrueCar.com, told the Associated Press about speedometers a few years ago. "Eighty percent–plus of the cars on the road are not designed for, and will not go over, 110 mph."
Pirro's ex-husband, a tax fraud convict, got a huge ticket of his own in 2006, for going 98 mph in a 55-mph zone.