Jeanine Pirro Says Obama Made Trump President: You, Barack, You Elected Donald Trump
Fox host Jeanine Pirro has lashed out at former President Barack Obama, claiming he is responsible for the election of President Donald Trump.
Pirro's comments came following a speech from Obama in which he criticized the president, and comments he made on Friday slamming Trump for his reluctance to disavow Nazi sympathizers over the White Supremacist rally in Charlottesville.
"I am sorry to say this, but there is one thing your gonna have to live with, the only reason that we have an outsider businessman president is because of you, your lies, your policies, and your divisiveness," she said on her show Saturday night.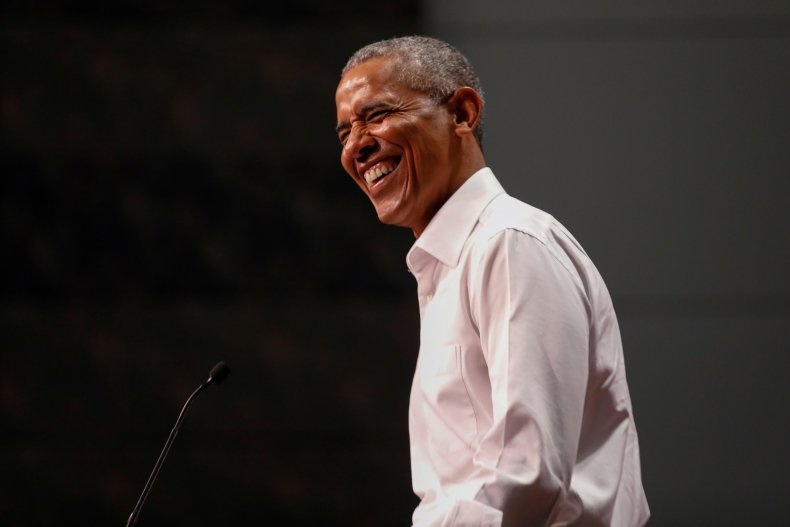 "You, Barack, you elected Donald Trump. And there is nothing you can do about the fact that he's sitting in the Oval Office now," she added.
And the other comments Obama made at a Democratic rally in California didn't appear to impress Pirro either.
"It's always tempting for politicians, for their own gain and for people in power, to try to see if they can divide people, scapegoat folks, turn them on each other," Obama said in Anaheim, California, "Because when that happens, you get gridlock and government doesn't work and people get cynical and they decide not to participate."
Obama continued: "And when people don't participate, then that vacuum is filled by lobbyists and special interests and we get into a downward spiral where people get more and more discouraged and they think nothing's going to make a difference."
"We are Americans, we're supposed to stand up to bullies. Not follow them. We're supposed to stand up to discrimination, and we're sure as heck supposed to stand up clearly and unequivocally to Nazi sympathizers," Obama said, in comments Pirro slammed as "a full-throttle savage attack on the president."
Trump aides were allegedly concerned about the effect Obama's speech would have on President Trump, with Politico reporting there are fears from the Trump camp that Obama would get inside the president's head ahead of midterm elections.
But Pirro and other Trump supporters immediately slammed the speech.
"Your version of America is not the America we want," Pirro said on Saturday night in a message to Obama.
"To us, social justice is about justice for American citizens and not illegal criminals. To us social justice is about taking care of veterans who come back to our shores with fewer limbs than when they left. To us, social justice is not about burning our flag, it's about raising it and lifting it," she added.