Jeanine Pirro's Disastrous 2006 Campaign For Hillary Clinton's Former Senate Seat Still Owes Almost $600,000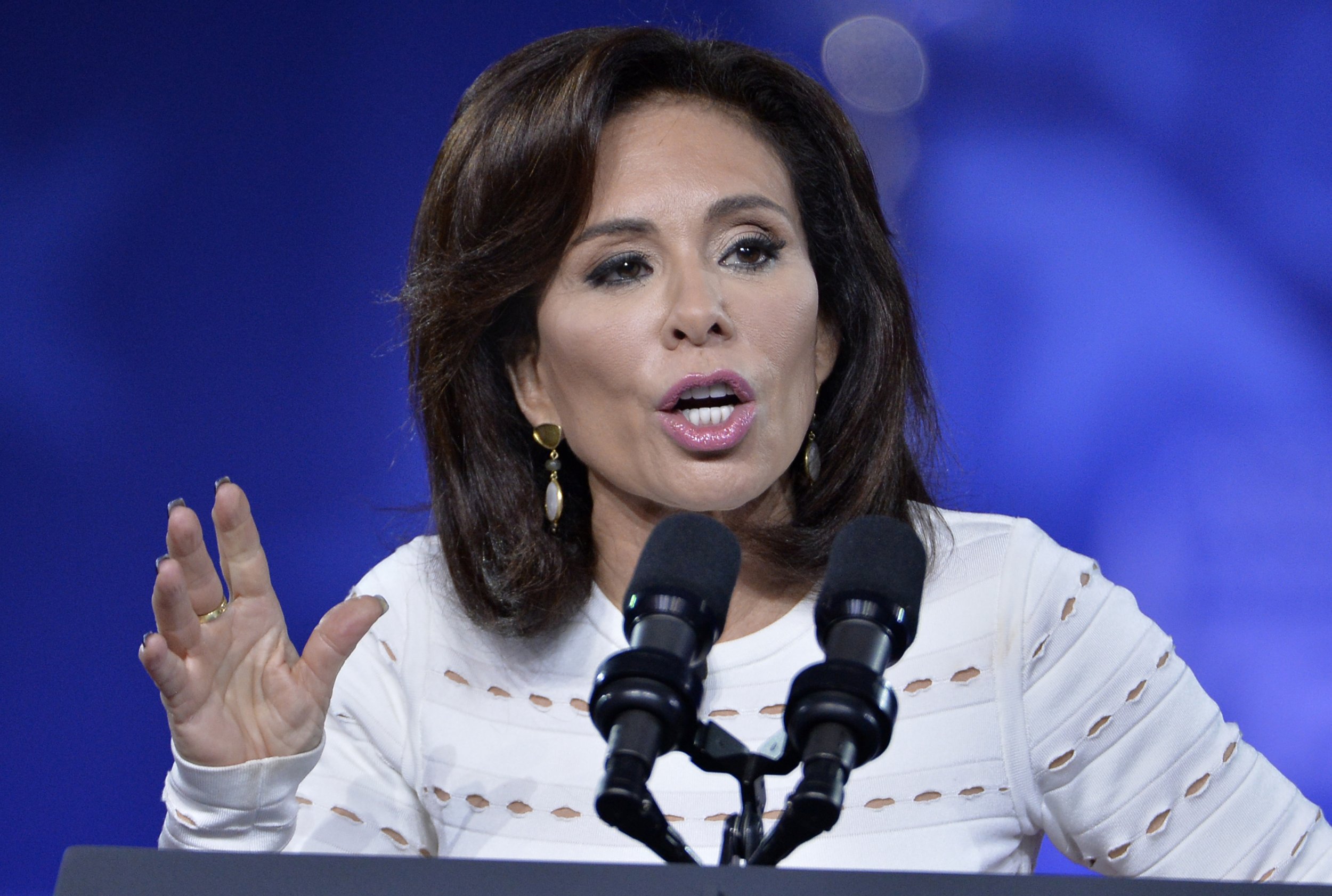 Fox News host Judge Jeanine Pirro's ill-fated attempt to challenge Hillary Clinton for U.S. Senate seat has left her with a huge bill.
In August 2005, the lawyer-turned broadcaster on the conservative network sought the Republican nomination to challenge then-first-term incumbent Clinton in the 2006 election for U.S. Senator for the state of New York.
The bid was short-lived as Pirro dropped out of the race after just four months. However, according to The Daily Beast, in that short period of time the former District Attorney of Westchester County managed to rack up a debt of approximately $600,000 to its campaign vendors.
From a technical standpoint, Pirro's campaign is still active 13 years on, as the law prohibits candidates from dissolving their campaign committees until all their debts have been repaid or there are plans in place to do so.
However, the amount Pirro's committee has to repay remains unclear. The Daily Beast added the committee last filed a financial report with the Federal Election Commission almost seven years ago, making it extremely difficult to gauge the status of the repayment.
According to the latest FEC filing, the committee acknowledged it owned $589,000 to 20 different vendors. The Lukens Company, a well-known Republican fundraising firm was owned the lion's share of the amount, with $222,559 still outstanding.
Mercury Public Affairs, another heavyweight of political consulting with close ties to the Republican Party, was also among the lenders, as was telemarketing firm FLS Connect.
While it is possible the committee did indeed repay its debts, the lack of regular financial filings makes it difficult to establish whether that is the case.
Furthermore, the report added the FEC has sent the campaign 19 notices, including one in October.
"Committees must file regularly scheduled reports until the Commission notifies them in writing that it has granted their request to terminate," FEC guidance states.
The campaign was reportedly warned in October that it could face fines, audit or other law enforcement actions if it did not file the requested financial information.
In its last filing in late 2011, the committee did not report any debt repayment, it did acknowledge two of its consultants—Bruce Bellmare and Jeffrey Buley—were cut checks.
Both have connections with Pirro's husband, Albert Pirro. Bellmare, the campaign's treasurer, was an attorney at Albert Pirro's law offices, while Buley ran a political consulting firm with him.