Jeannie Mai Says Cousin Sexually Assaulted During Childhood and Her Mom Didn't Believe Her
The Real co-host Jeannie Mai revealed through an emotional and candid conversation to her mother that she was sexually assaulted by an older cousin during childhood. Previously mentioning a "falling out" with her mother during her teenage years, this is the first time the talk show host what happened to make her not talk to her mother for eight years.
"We're talking about how this affected us for the first time," Mai prefaced her video Thursday. "We hope that this helps you connect more with your mom, grow better and closer with your family and help you heal however you need to inside."
Warning: This article details an incident of sexual assault that may be triggering or offensive to some readers.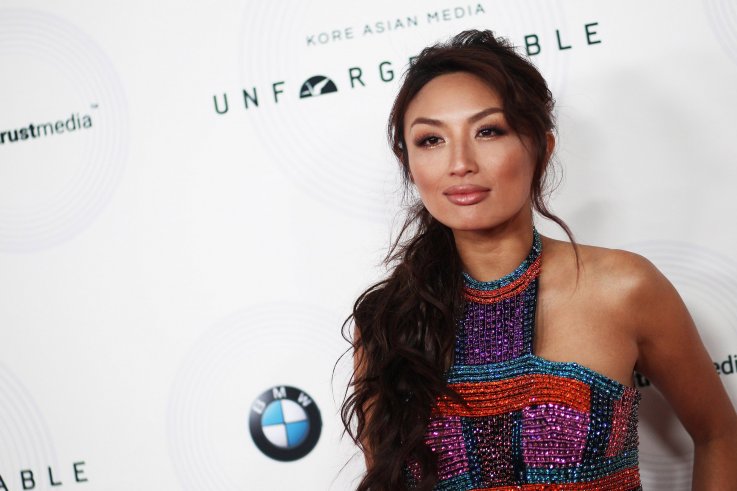 Coming from a Chinese, Vietnamese family, Mai mentioned a lack of "therapeutic conversations" during her childhood. While her mother taught a more "Americanized" way of thinking, Mai said there was still a "learning curve" when it came to speaking up and having emotional conversations.
"We are facing our fears right now," Mai said. "Unconditional love means you can talk about anything."
The talk show host went on to say when she was 9 years old, her mother had to take on a second job and hire a babysitter to look after Mai and her two brothers. Calling upon a 17-year-old family member to come over and babysit, Mai quickly became close to this person and was confused when it turned predatory.
"I just remember one day this person sitting very close to me, we were playing video games, and he started to touch my thigh," Mai shared. "I was also just stunned because I had never been intimately touched like that so I couldn't tell if it was wrong, I just knew I was noticing it. I was almost narrating it in my head."
"Every day the touching continued a little bit more," she continued. "Him talking off some of my clothes ... I remember him pulling me into the shower ... and I remember him telling me to touch him in certain ways."
As the abuse continued, young Mai was becoming more and more afraid to speak up after her cousin threatened her mother would hit her or no one would believe her because "little girls are crazy." Once Mai turned 13 she decided to speak out to her mother for the first time, at that time the abuse had been continuously occurring for four years.
"I wasn't able to say it clearly because I didn't even know that word in Vietnamese that someone is touching you," Mai said in the video. "It was just so weird, so she didn't get it."
Mai's cousin began to get more aggressive in what he was doing in private, which made the now 40-year-old to directly tell her mother that he was "taking her clothes off."
"I didn't believe it, I just let it go," Mai mother revealed in the video. "I loved him very much."
"Did you love him more than your daughter who was trying to tell you something," Mai questioned.
"I loved him more than I loved you because he didn't have parents and I brought him in," she answered.
As a result of her mother not believing the things happening to her, 16-year-old Mai packed her things and moved to San Francisco. Years later, Mai traveled home and confronted her mother for a second time regarding the events that happened during her childhood.
"After [you told me again what had happened,] I went over to his house the next morning," Mai's mother said. "I asked him, 'why did you do that to my daughter' ... and [threatened] to call the police."
"You went to his house," Mai interjected, clearly shocked at her mother's side of the story. "How come you never told me this?"
"That right there is all I needed to know," Mai added. "That you believed me and you listened and that you would go and try and do something about it. I just needed your support. I feel like you just set something free inside of me because you believed me."
Anyone affected by sexual assault or abuse, whether it happened to you or someone you care about, can find support from online.rainn.org. You can also call the National Sexual Assault Hotline at 800.656.HOPE (4673) to speak to someone who is trained to help.
Jeannie Mai Says Cousin Sexually Assaulted During Childhood and Her Mom Didn't Believe Her | Culture