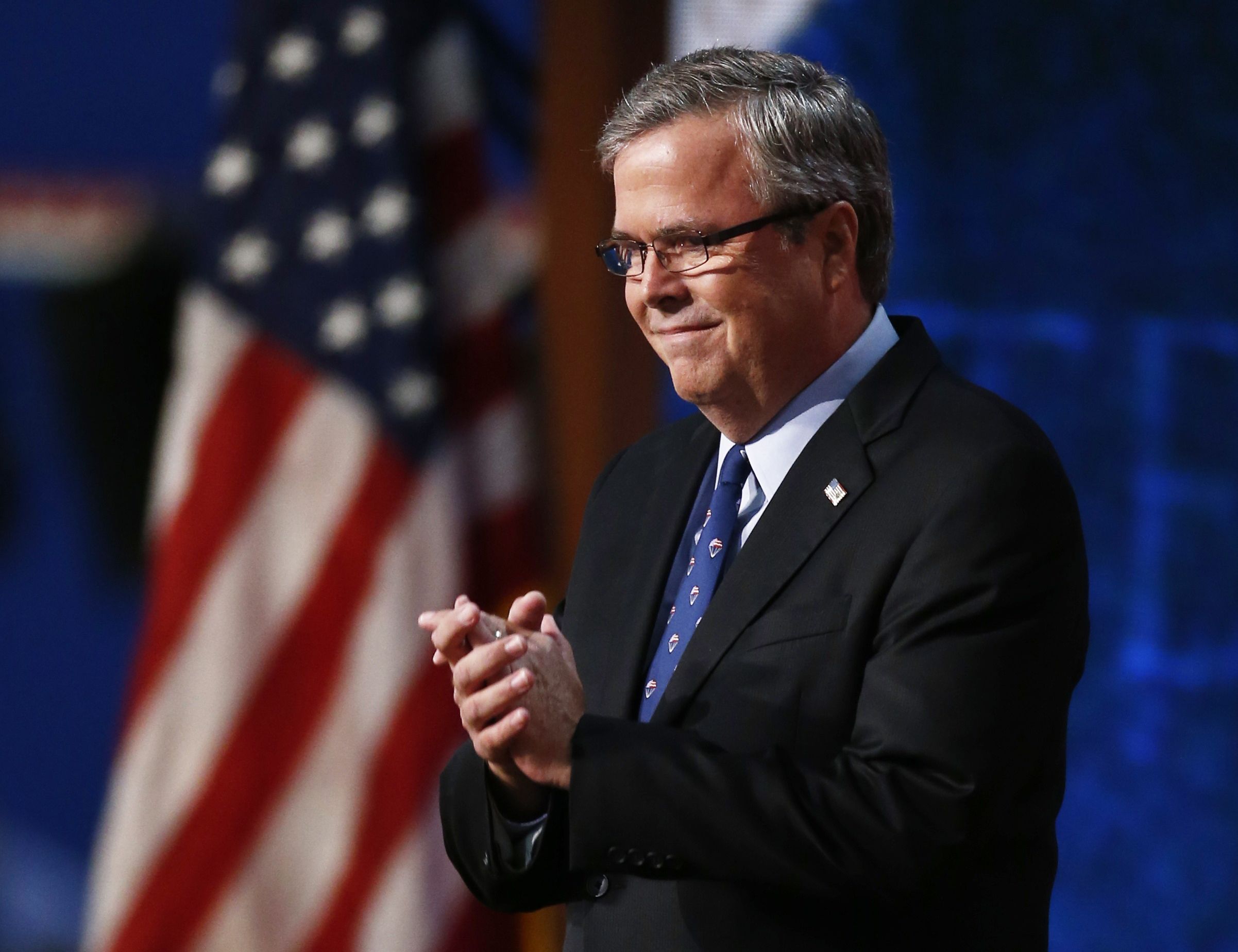 Former Florida governor Jeb Bush announced in a Facebook post Tuesday that he will "actively explore the possibility of running for president of the United States" next year.
Bush was governor of Florida from 1999 to 2007. He is the second son of George H.W. Bush, president from 1989 to 1993, and the younger brother of George W. Bush, who served as president from 2001 to 2009. He is the first Republican to formally announce that he is looking into a candidacy for the 2016 presidential election.
Bush made the announcement in a post on the social media site titled "A Note from Jeb Bush."
Pundits had speculated for months whether Bush would throw his hat into the ring for the Republican primary. The announcement brings him one step closer.
Bush detailed plans to establish a "Leadership PAC," or political action committee, to "facilitate conversations with citizens across America to discuss the most critical challenges facing our exceptional nation. The PAC's purpose will be to support leaders, ideas and policies that will expand opportunity and prosperity for all Americans," he wrote.
If the Republican presidential primary were held today, Bush would win, according to a McClatchy/Marist poll from early December.
Former New York governor George Pataki has also said he is "very seriously" considering a run.