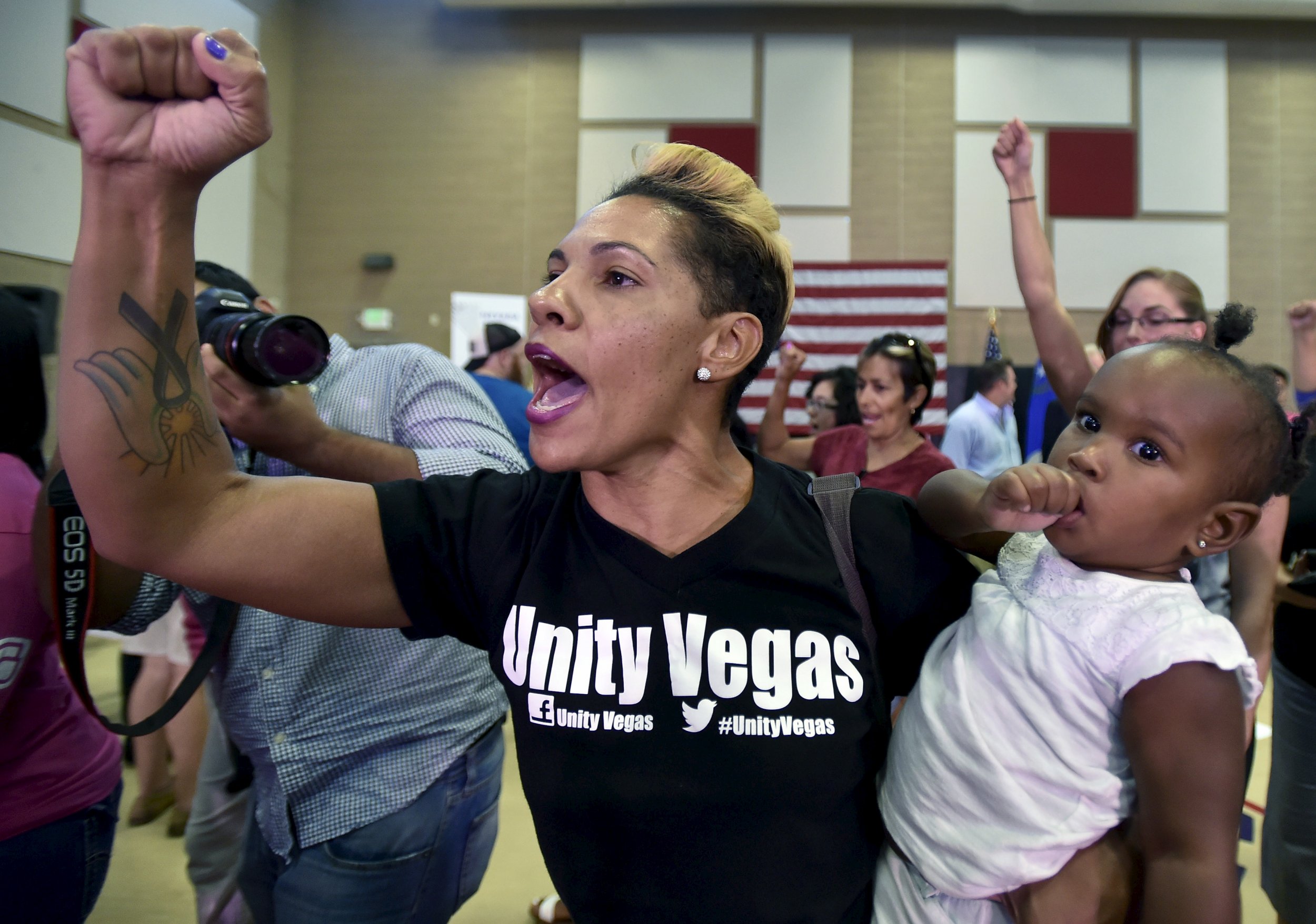 Protesters disrupted a Jeb Bush campaign event Wednesday, one of several instances in which Black Lives Matter activists have stolen a candidate's thunder. According to an NBC report, protesters began chanting "Black lives matter" after Bush gave the following response to a question about racial injustice:
"We have serious problems, and these problems have gotten worse in the last few years. Communities, people no longer trust the basic institutions in our society that they need to trust to create, to make things work." Bush also emphasized his belief that education is crucial to reducing racial inequality.
The chanting continued as Bush left the auditorium. According to the Las Vegas Sun, the audience member who posed the question to Bush felt that his answer was "vague" and focused only on education for the future, rather than the current racial tensions.
According to The Washington Post , Bush's campaign team said the candidate met with Black Lives Matter activists in Las Vegas ahead of the event. The same story said that the protest at Wednesday's rally caused an eruption of counter-chants of "White lives matter" and "All lives matter."
Similar protests have been occurring at other campaign rallies. Most notably, Democratic candidate Bernie Sanders was forced off a stage when Black Lives Matter protesters took over the microphone at an event in Seattle.
The protests are targeting both parties in the presidential field as activists attempt to draw attention to the movement. Hillary Clinton met with activists in private after a Tuesday campaign event in New Hampshire.