Jeb Bush Gets Heckled at CPAC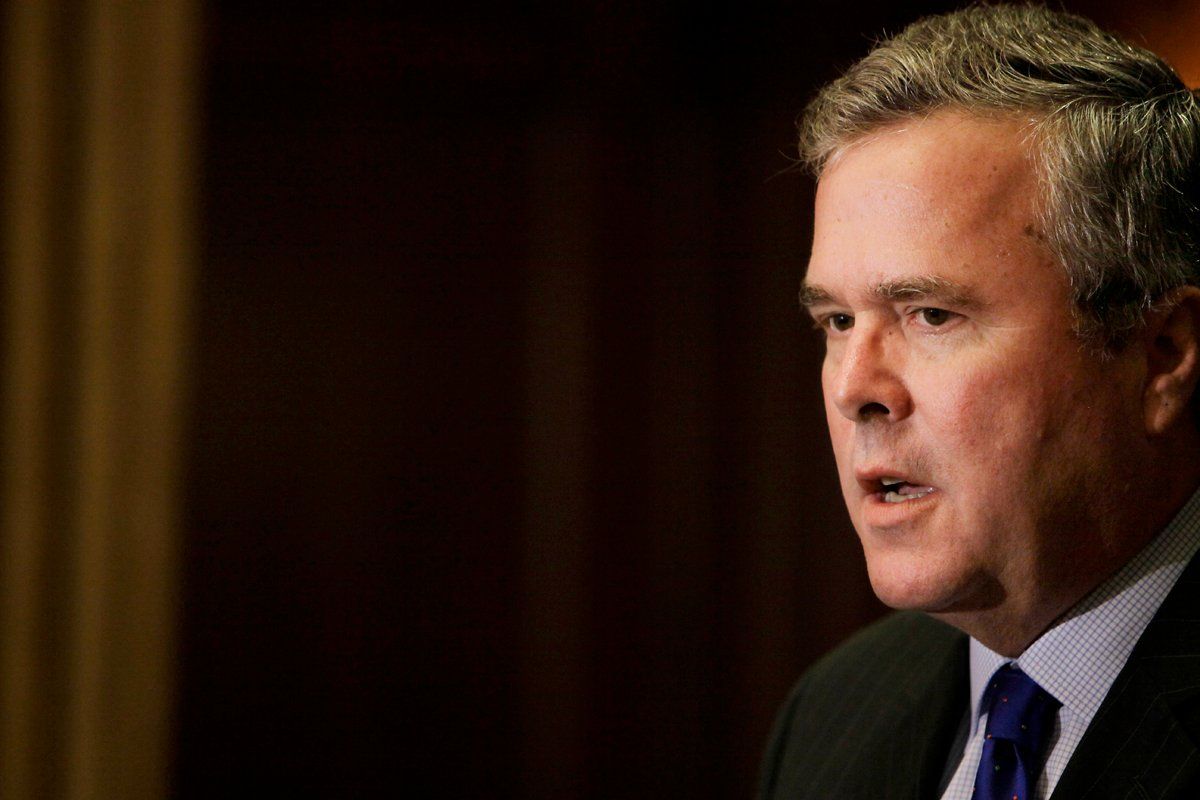 When you're speaking to Tea Party enthusiasts, following a Duck Dynasty star and the head of the National Rifle Association onstage is a bit like following Jerry Seinfeld and Louis C.K. Even if you do your best, you're never going to kill.
That's sort of what happened to Jeb Bush when he spoke Friday at the Conservative Political Action Conference. He had plenty of eager supporters in the room, but others in attendance were hard-nosed conservatives—Rand Paul and Ted Cruz are very popular here—and Bush got heckled a bit when he took the stage. It helped that he was joined by Sean Hannity, Fox News's popular commentator, who was there to interview him. Like New Jersey's Chris Christie, Bush decided against a formal speech, which was probably smart.
Hannity went right after Bush on immigration and education—two issues that have bedeviled the former Florida governor with conservatives. Bush reaffirmed his belief in a path to citizenship and defended his efforts to give undocumented immigrants in Florida driver's licenses. Some boos followed, but Bush handled them well enough, urging people to read his book Immigration Wars.
On the issue of the Common Core standards for public school students, Bush made it clear he wanted to stop Washington from actually penning specific curricula as opposed to broad standards. "They called me Veto Corleone," Bush said, citing his rejection of spending bills during his Tallahassee years.
That was probably as good a response as Bush could have mustered, considering how much conservatives seem to hate Common Core. Flip-flopping, or saying "I believe what I believe," would have been tough to pull off, so Bush seemed to stick with a conservative strategy and avoided a disaster. There was no walkout, for instance, as had been rumored.
It was, however, hard to watch Bush speak without comparing him to his brother. Jeb said, "Mitt Romney was right about Russia,'' which is a long way from George W. Bush's assertion that he looked into Vladimir Putin's soul and saw that he was a good man. And Jeb was visibly uncomfortable when Hannity did an imitation of Bill Clinton—"There's a hot chick!" he said—mocking a former president who has become a family friend of the Bushes.
Dealing with Hannity and his impersonation was one thing. But figuring out how to keep conservatives happy is going to be trickier.