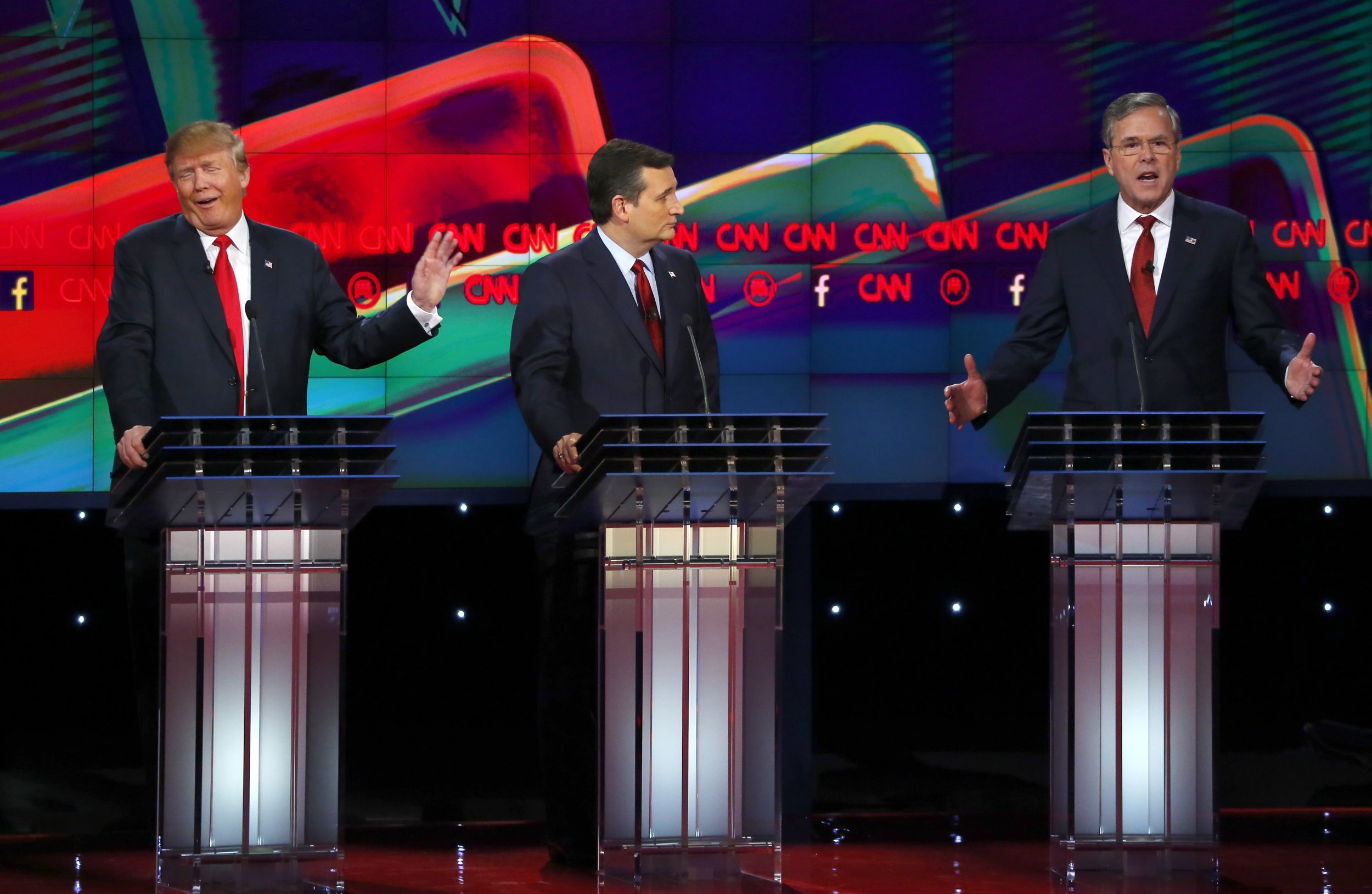 On Tuesday night, Jeb Bush finally took off the kid gloves during the final Republican debate in Las Vegas. After months of needling from New York businessman Donald Trump, Bush appeared to have had enough Tuesday night after debate administrators gave the former Florida governor an open shot at Trump. It was one of the most heated exchanges of what was an otherwise tame evening.
Blitzer asked Bush about his comments that Trump was "unhinged" after Trump proposed banning all Muslims from the United States after the San Bernardino attacks. "Donald is great at the one-liners, but he's a chaos candidate," Bush said, "and he'd be a chaos president, he would not be the Commander-in-Chief we need to keep our country safe."
Trump lashed out immediately. "He said that very simply because he's failed in his campaign, it's been a total disaster and nobody cares," Trump said. Bush shot back, touting his foreign policy chops. "I don't get my advice from the shows," Bush said, making light of Trump's claim that he receives advice from conservative talk radio hosts. Later, after Trump criticized the moderators for what he called "unprofessional" treatment, Bush said, "this is a tough business, to run for president."
"Oh, you're a tough guy, Jeb," Trump shot back. "I'm at 42 [percent] and you're at three."
Though Trump's remarks at points drew boos from the crowd, the New York businessman's brusque manner hasn't hurt him in the polls so far.