Jeb Bush's Image Among Republicans Plummets: Poll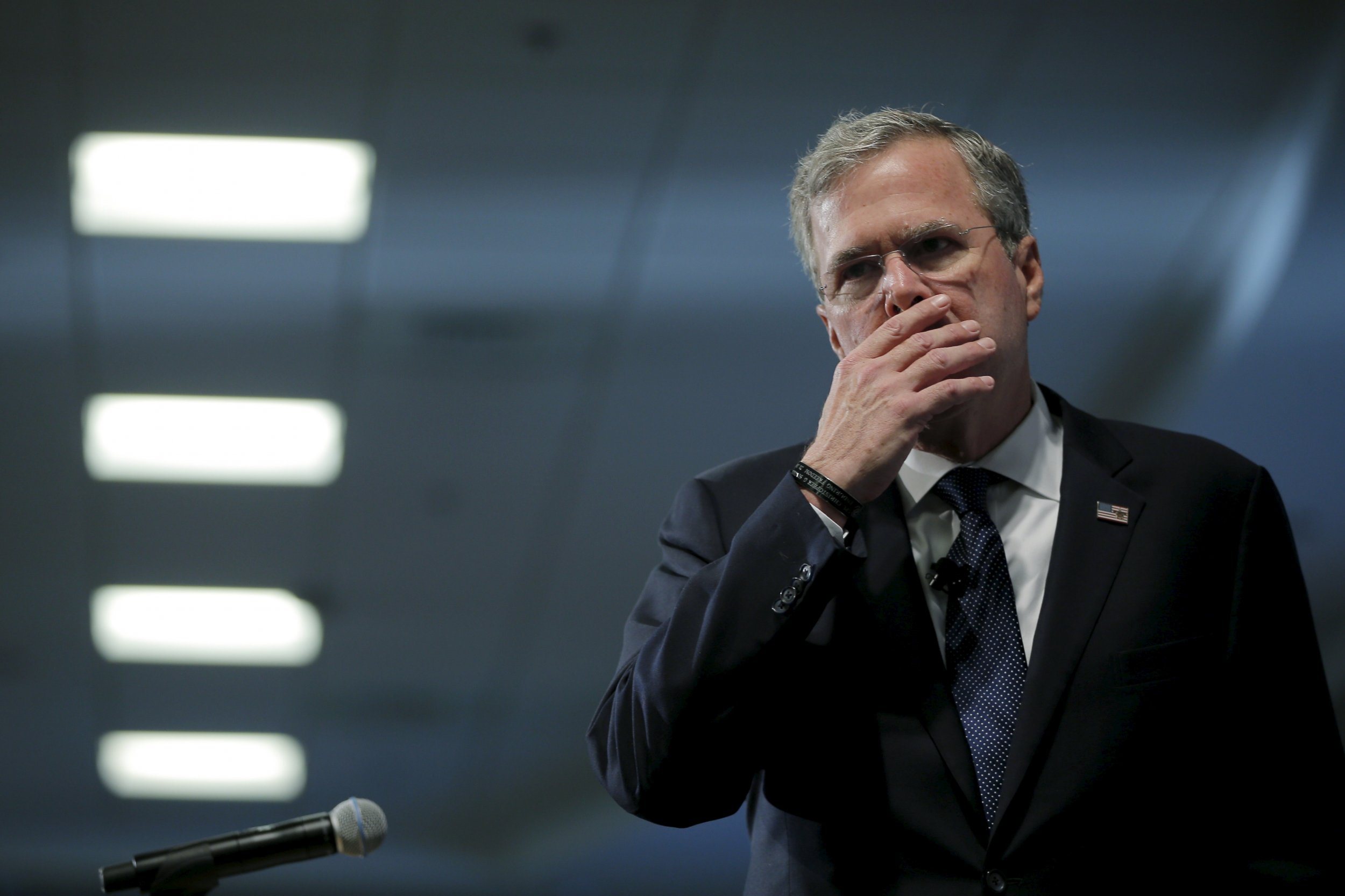 The way Republicans view presidential candidate Jeb Bush has steadily worsened over the past five months, according to a new Gallup poll released Friday.
The former Florida governor once was considered to be his party's presumed front-runner. But he has lost more ground than any other major GOP candidate and now has the worst image among Republicans out of all the contenders vying for the party's nomination.
The net favorable rating is the difference between the percentage who have a favorable opinion and the percentage who have an unfavorable opinion of each candidate. Bush's current net favorable rating among Republicans has dropped 10 percentage points since July, 44 percent compared to his previous 54 percent.
His unfavorable rating—45 percent—is significantly higher than that of any of the other major GOP candidates—10 points higher than front-runner Donald Trump. In contrast, Texas Senator Ted Cruz is viewed unfavorably by only 16 percent of Republicans.
Bush's net favorable rating among Republicans and Republican-leaning independents is well below the seven other GOP candidates Gallup is tracking.
Cruz currently is at the top of the list with a net favorable rating of plus-45, followed by retired neurosurgeon Ben Carson with plus-40, Florida Senator Marco Rubio at plus-35 and former Arkansas Governor at plus-33. Trump, former businesswoman Carly Fiorina and New Jersey Governor Chris Christie all have net favorable ratings between plus-23 and plus-25.
Bush is least popular among Republicans, but Trump has the lowest net favorable score among all U.S. adults, minus-26 compared with minus-13 for Bush, the poll found.
The poll brought good news to Christie, who overall gained more in favorability than any other candidate since July.
The poll was conducted with a random sample of 44,111 Republicans and Republican-leaning independents between July 8, 2015 and January 5. The margin of error was plus or minus 4 percentage points.
Gallup doesn't point to any single factor as a contributor to Bush's decline; there haven't been highly publicized incidents or scandals connected to his campaign in the past five months. Instead, Gallup suggests his negative image is a result of his lack of momentum in the campaign, including poor performances in the past five debates.
Gallup began tracking the candidates' images in mid-July, about a month after Bush declared his intent to run.
The GOP candidates will face off next Thursday in their sixth debate of the election cycle.