Jeb Bush to Pope: You're Not the Boss of Me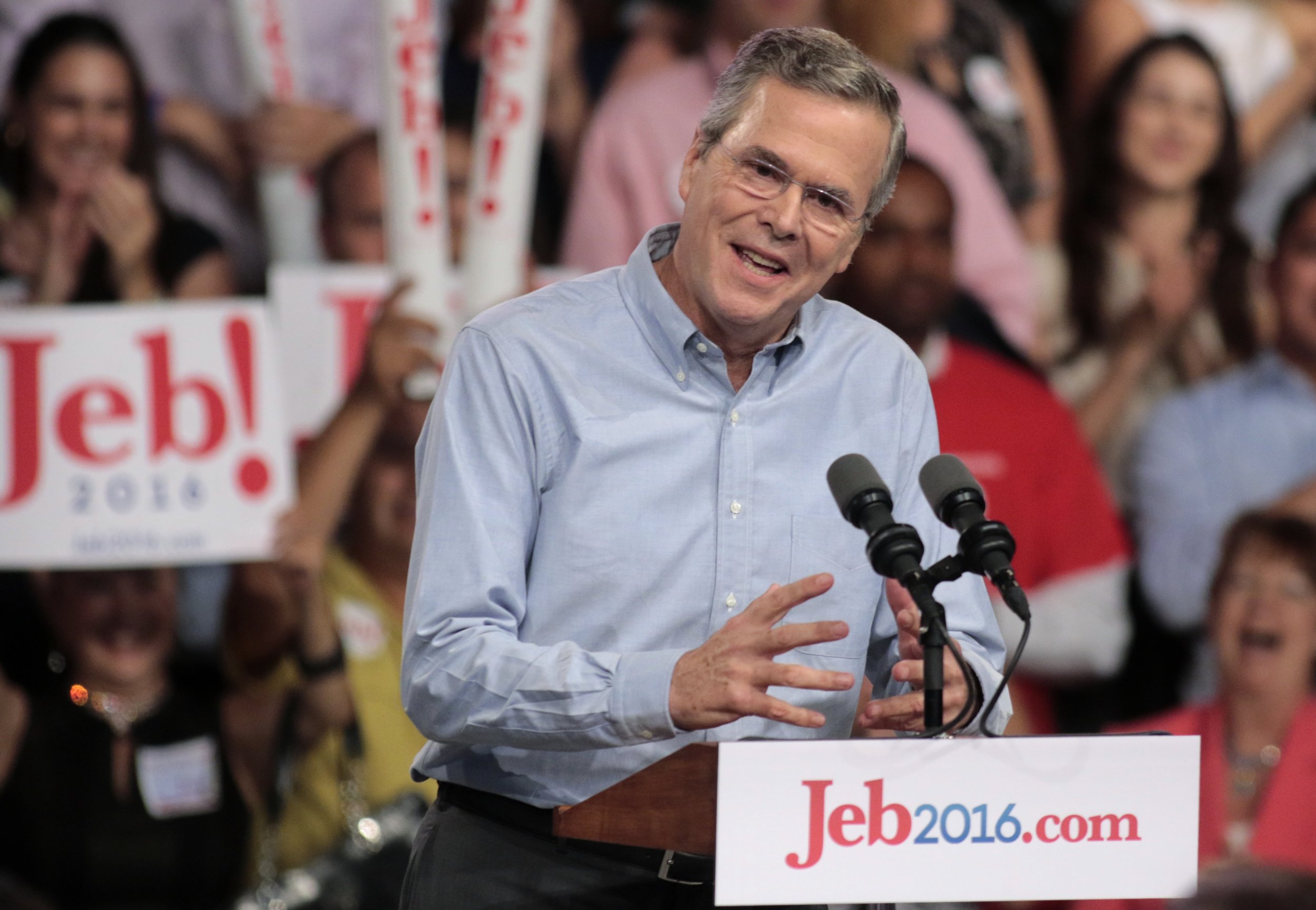 Laudato Si, Pope Francis's climate change missive, is scheduled to be released Thursday at noon, Rome time. But we already know what it will say: A draft copy leaked by the Italian news magazine L'Espresso Monday confirmed what many expected: the pope—and, by extension, the Catholic Church—believes Earth's climate is changing and humans are to blame.
This is not a radical position. The church used to burn scientists at the stake; now it agrees with them (on the issue of climate change, at least). A 2013 review of climate change studies found 97 percent support the conclusion that climate change is man-made. But that belief is not so popular among some members of the political class.
So, despite the fact that the pope hasn't actually released his encyclical yet, Jeb Bush wants you to know he, like John F. Kennedy before him, doesn't take orders from the pontiff. If elected, Bush would be the second Catholic president. Ditto Marco Rubio, Rick Santorum, Chris Christie and Martin O'Malley.
"I hope I'm not going to get castigated for saying this by my priest back home, but I don't get economic policy from my bishops or my cardinals or my pope," Bush said at a Tuesday campaign event in New Hampshire, according to The New York Times.
"I think religion ought to be about making us better as people and less about things that end up getting in the political realm," he added.
But the pope has been quite clear on the issue: "A good Catholic meddles in politics," he said during a 2013 homily. Six months after his elevation to the papacy, Francis invited Gustavo Gutiérrez, a Peruvian priest, to the Vatican. In his 1971 book, A Theology of Liberation, Gutiérrez gave a name to a movement that had existed among South American Catholics since the 1950s and aims to help the poor through political action. Liberation theology, as Gutiérrez called it, was labeled Marxist by the Vatican and rejected. But Francis is an adherent, in spirit if not in name, and his invitation of Gutiérrez to the Vatican confirmed as much.
Already the church is beginning to push the pope's message in advance of the actual announcement—bishops in Ohio and New Mexico are planning press events where they will put the church's position to the public—and Francis himself is scheduled to address a joint session of Congress in September.
Bush has said he believes the climate is changing, but will not say he believes humans are driving that change. A majority of Republicans agree. Democrats, meanwhile, are fairly united on the issue. In a recent speech, Democratic front-runner Hillary Clinton chided Republicans for refusing to listen to scientists on the issue. "Ask many of these candidates about climate change, one of the defining threats of our time, and they'll say, 'I'm not a scientist.' Well, then, why don't they start listening to those who are?"