Jeb Bush Super PAC Links Rubio's Missed Votes to National Security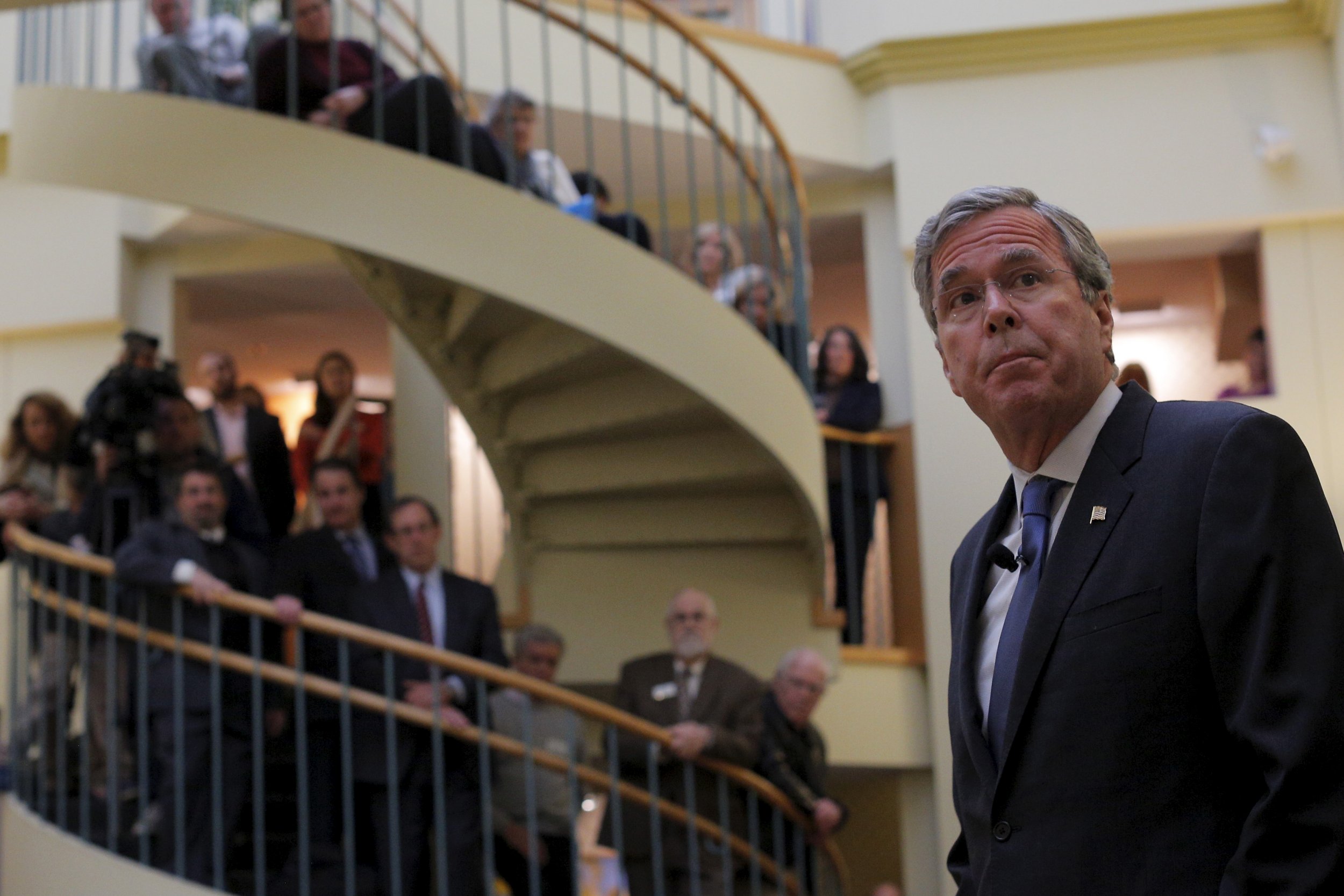 Right to Rise, one of the super PACs backing Jeb Bush for president, is airing a new ad in Iowa criticizing one of Bush's Republican rivals, Senator Marco Rubio, for not showing up for work.
"Days after the Paris attacks, senators came together for a top-secret briefing on the terrorist threat. Marco Rubio was missing, fundraising in California instead," the ad, titled "Briefing," begins. "Two weeks later, terrorists struck again in San Bernardino. And where was Marco? Fundraising again in New Orleans."
The ad goes on to mention Rubio's voting record in the Senate, where he has missed around 35 percent of roll-call votes in 2015, according to C-SPAN.
The criticism—that Rubio skips work a lot—is a common one. Bush, who was once a mentor to Rubio, chastised the senator for his absenteeism during the October 28 GOP primary debate on CNBC. "The Senate, what is it like a French workweek? You get, like, three days where you have to show up?" Bush said, pre-empting Rubio's standard rebuttal that he misses votes because he'd rather spend time on the campaign trail.
"You can campaign, or just resign and let someone else take the job," Bush continued. "There are a lot of people living paycheck to paycheck in Florida, and they are looking for a senator who is willing to fight for them."
Other Rubio rivals have also needled him about his voting record. Chris Christie, who is rising in the polls in New Hampshire, said that if Rubio opposed a bill (such as the tax and spending bill passed by Congress this month), he should "show up and vote no." Rubio missed that vote but struck back at Christie nonetheless, saying the New Jersey governor is "gone half the time."
"They should both try showing up for work," Kentucky Senator Rand Paul said Wednesday afternoon in a tweet with a link to a New York Times story about Rubio and Christie's back-and-forth.