Jeb Bush Says He Opposes Gay Marriage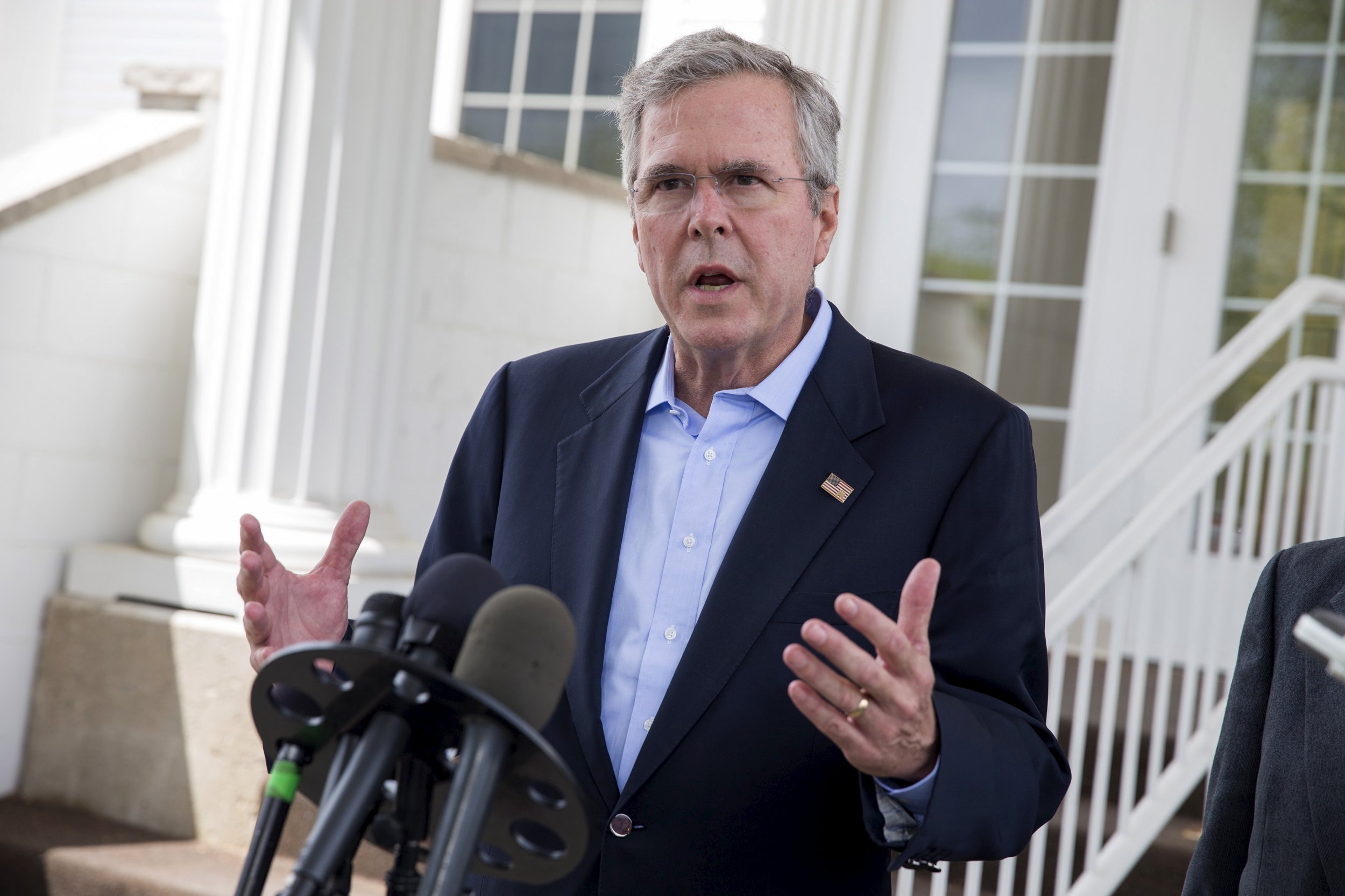 (Reuters) - Republican Jeb Bush said in a weekend radio interview that he does not believe the U.S. Constitution grants a right to gay marriage, moving away from his previous urging of "respect" for all Americans on the gay and lesbian marriage issue.
The U.S. Supreme Court is expected by the end of June to make a landmark ruling that could make gay marriage the law of the land or return the decision to individual states.
"It's at the core of the Catholic faith and to imagine how we are going to succeed in our country unless we have committed family life, (a) committed child-centered family system, is hard to imagine," Bush told the conservative Christian Broadcasting Network show, The Brody File, in an interview broadcast on Sunday.
"So, irrespective of the Supreme Court ruling because they are going to decide whatever they decide - I don't know what they are going to do - we need to be stalwart supporters of traditional marriage," said Bush, who converted to Catholicism 20 years ago.
The former Florida governor has not formally declared that he is running for the Republican 2016 presidential nomination, although he said in December he would explore a run for the White House.
Bush issued a statement in January in which he said: "I hope that we can show respect for the good people on all sides of the gay and lesbian marriage issue — including couples making lifetime commitments to each other who are seeking greater legal protections and those of us who believe marriage is a sacrament and want to safeguard religious liberty."
Bush also said in the radio interview that Christian business owners should be able to refuse, "if it's based on a religious belief," to provide services to same-sex couples.
"A big country, a tolerant country, ought to be able to figure out the difference between discriminating against someone because of their sexual orientation and not forcing someone to participate in a wedding that they find goes against their moral beliefs," Bush said.