Jeb Bush's Comments on Americans' Working Hours Spark Backlash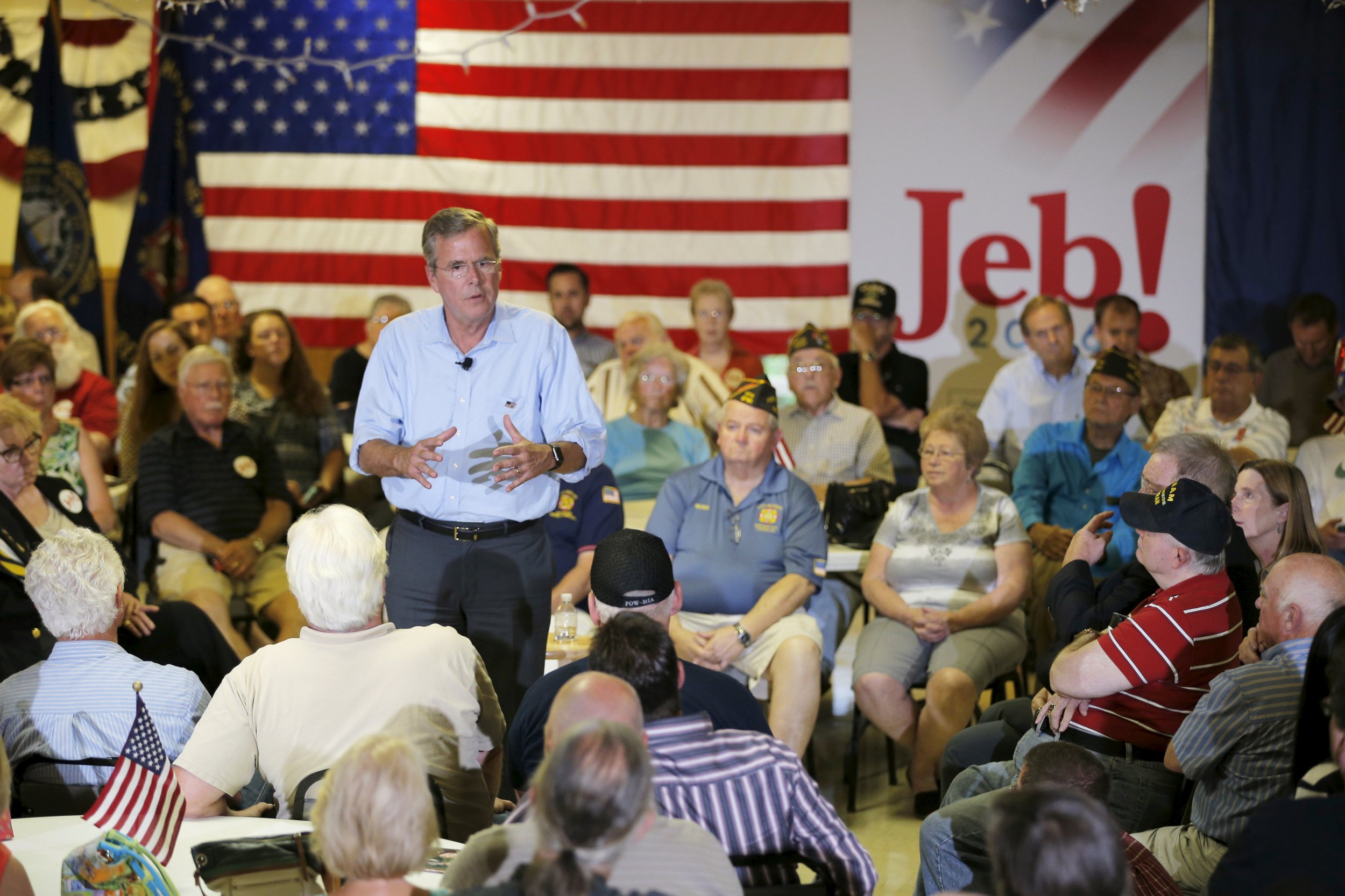 While campaigning Wednesday in New Hampshire, Jeb Bush described his plan to grow the economy to a local newspaper, stating that "people need to work longer hours." ABC reported that the comment, provoked by a question about tax reform, took place during a live streamed interview.
Bush told reporters that his vision for a more productive economy would require workplace participation to "rise from its all-time modern lows." Not long after, the Democratic National Committee released a statement calling the admonition "out of touch." Hillary Clinton responded quickly on Twitter:
But members of the Bush camp, including Jeb himself, said the words pertain only to Americans who are employed part time or looking for full-time employment. Bush tweeted back at Clinton:
Democrats tend to advocate raising the minimum wage as an alternative to increasing working hours. The newly sparked debate constitutes part of a larger dialogue concerning who reaps the benefits of economic growth—employers or workers. Critics of Bush's vision consider his goal of "4 percent growth as far as the eye can see" a limited way of understanding a healthy economy, one that may benefit only those at the top. Others have argued that increased working hours may not even lead to greater productivity in a modern economy that leans heavily on digital innovation.
Then, of course, there were those who took the comments to Orwellian conclusions.
Underlying all of this is what appears to be Bush's central plank: He believes that many Americans would prefer to work more than they currently do, and that decreasing "underemployment" is a key strategy for growing the economy.