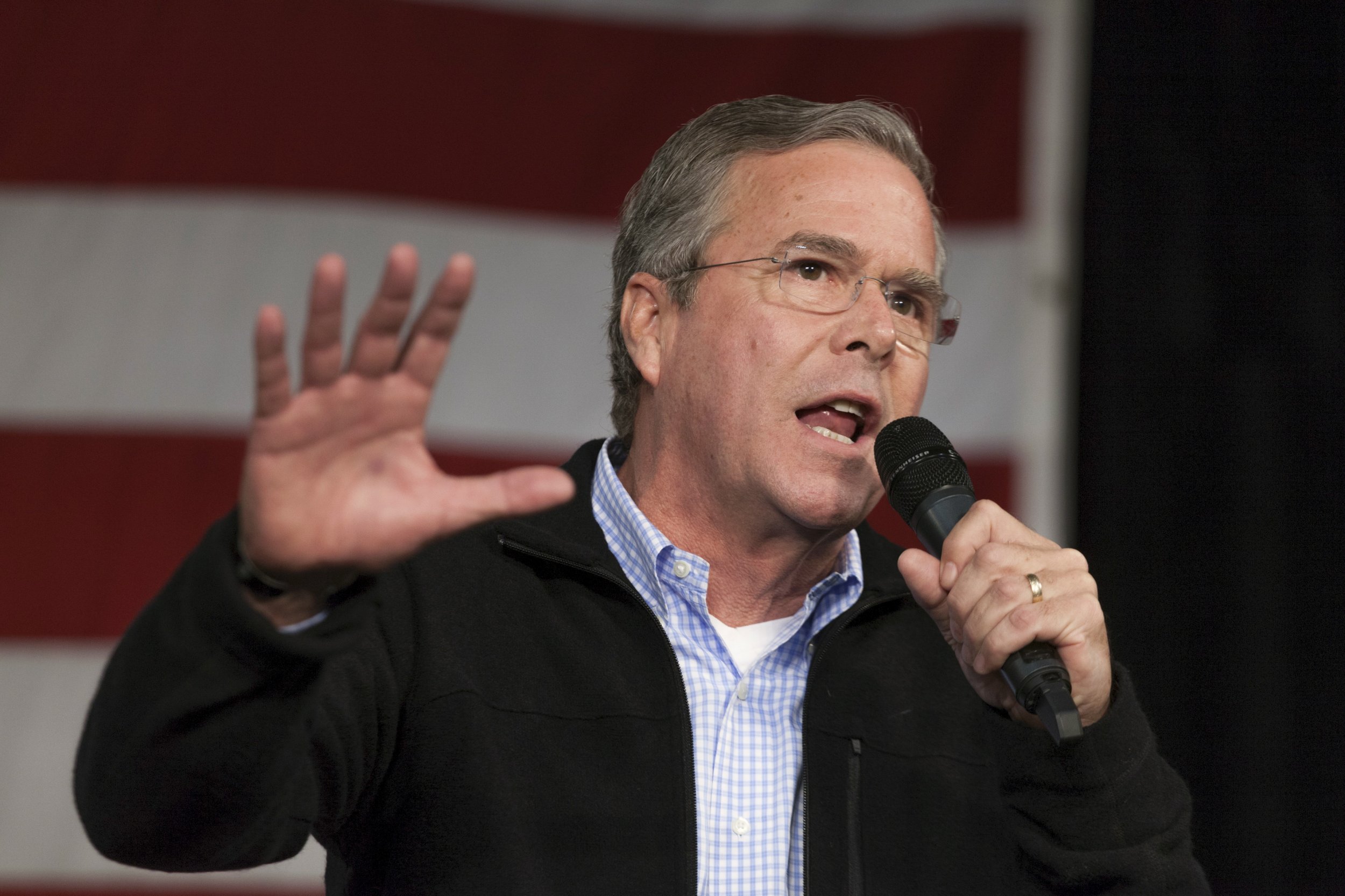 If you or a loved one have ever wondered about Jeb Bush's BlackBerry usage from 1999 to 2007, this is the holiday book for you.
Trying to spark his flagging campaign, Jeb Bush has (re-)entered the book-tour phase of the election season with a 730-page e-book called Reply All that consists of email exchanges he had while governor of Florida—designed to portray him as a "fix-it" conservative.
Speaking in Tampa this morning, Bush unveiled this rebrand. He took a thinly veiled swipe at Donald Trump, saying he's not an "angry agitator" and adding "you can't just tell Congress...'You're Fired'...and go to a commercial break."
Speaking at the Tampa Garden Club, the 62-year-old also took a swipe at Senator Marco Rubio, his younger rival.
"The challenges we face as a nation are too great to roll the dice on another presidential experiment, to trust the rhetoric of reform over a record of reform," Bush said.
Bush added that "the answer isn't sending someone from one side of the capital city to the other," which was a shot at Senators Ted Cruz and Rand Paul and perhaps longtime House member John Kasich, now the governor of Ohio.
On Sunday, Bush said on Meet the Press that the collected materials in his new e-book, including speeches and messages from constituents and colleagues, are meant to showcase "the essence of the servant leadership that I had as governor." The format of the publication is in part an allusion to the personal-email scandal that has hampered Democratic front-runner Hillary Clinton.
With the new e-book and his freshly unveiled campaign slogan ("Jeb Can Fix It"), the former governor has entered a self-described comeback phase. The Tampa speech marked the beginning of a nationwide tour this week, as Bush promised an improvement to his performance on the trail.
"I mean, when I see that I'm not doing something, well then I reset and I get better," he told NBC.
The new slogan has already become a parodied Internet meme.
Once the presumed favorite to win the GOP nomination and take on Clinton in the general election, Bush has had to slog through a campaign season from hell. Over the past month, he was forced to shed campaign staff and cut salaries as his fundraising efforts slowed. When he entered the presidential race, he hoped that a shock-and-awe display of super-PAC fundraising would clear the field. But last quarter, Bush came in well behind Dr. Ben Carson in total fundraising, finishing in the same league as Senator Cruz. His poor performance at the last debate, including a shot at Rubio's absenteeism in the Senate that was smartly rebuffed, has only made matters worse. At the moment, at least, little about the Bush campaign looks formidable, let alone inevitable.