'Jeen-yuhs: a Kanye Trilogy': What We Know So Far About Kanye West's Netflix Documentary
Kanye West's journey from a fledgling entrepreneurial genius to international superstar is detailed in three acts in a new Netflix documentary.
jeen-yuhs: A Kanye Trilogy tells Ye's story using behind-the-scenes footage from the past 21 years of his career. Described as a three-week event, the documentary trilogy has been out together by filmmakers Coodie and Chike.
Netflix have released two trailers for the series which reveal snippets of information as to what we can expect from the series jeen-yuhs: A Kanye Trilogy. Here's everything we know about the show so far.
What is jeen-yuhs about?
Netflix claim jeen-yuhs: A Kanye Trilogy is "a landmark documentary event." In a press statement sent to Newsweek, Netflix describe the show as "an intimate and revealing portrait of Kanye West's experience."
The three-part docu-series will also showcase both the early parts of Kanye's career when he was trying to break through, and Ye's life today as a global brand and artist.
The latest trailer effectively shows Kanye's confidence in the early parts of his career, as he calls himself a genius from the confines of a small New York apartment as early as 2002. Footage then shows him in a dentist chair, humming the hook to "Through the Wire" which famously featured him rapping despite having his jaw wired shut after a car accident.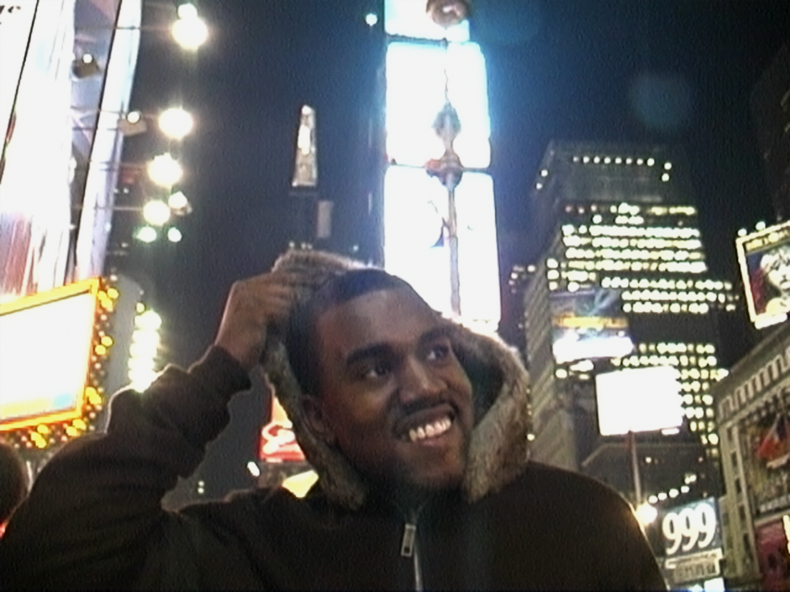 Who are the filmmakers?
The duo who collaborated on this Kanye-centric documentary hat-trick is Clarence "Coodie" Simmons and Chike Ozah.
Coodie and Chike are a filmmaking duo whose previous works include the ESPN 30-for-30 film Benji (2012) and other sports documentaries like A Kid From Coney Island, The First To Do It and Muhammad Ali: The People's Champ.
They have worked with a number of artists like Ye, Mos Def, The Black Keys, Rick Ross and more. They directed the third version of West's music video "Jesus Walks" back in 2005 and more recently the music video for the song "Old School Love" by Lupe Fiasco featuring Ed Sheeran.
The duo each have their own personal history with Kanye West, as they described in this short "Director on Director" video posted to an official Netflix account on YouTube.
How to watch jeen-yuhs: A Kanye Trilogy?
The upcoming documentary series premieres on Netflix on Wednesday, February 16, 2022.
Netflix describes the series as a three-week global event so, while unconfirmed, it's likely that the following two episodes will air on each subsequent Wednesday, February 23 and March 2.
The length of each episode has yet to be revealed by Netflix but IMDB states the entire documentary clocks in at four hours and thirty minutes. This suggests that each episode could be 90 minutes long each.