'Jeen-yuhs' Creators 'Shocked' by Ye's Demand for Final Approval on Netflix Documentary
Ye shocked the creators of Jeen-yuhs: A Kanye Trilogy when he demanded final edit and approval on the Netflix documentary, they have told Newsweek.
Their three-part series delves into the early years of the rapper/producer's career using exclusive footage shot in the early 2000s. It premiered at the Sundance Film Festival last month and arrives on Netflix on Wednesday, February 16.
Its creators are Coodie and Chike, a film-making duo who have worked on a number of music videos and documentary movies—including videos for Kanye West.
On January 21, however, the pair's preparations for Jeen-yuhs were interrupted by an abrupt demand from the subject of their documentary. West issued his message, politely but firmly, via an Instagram post: "I'm going to say this kindly for the last time. I must get final edit and approval on this doc before it releases on Netflix."
He continued: "Open the edit room immediately so I can be in charge of my own image. Thank you in advance." West softened the apparent blow by adding a smiley emoji.
"When I seen it," Coodie told Newsweek, "I was shocked because I told him, 'You have to trust me', and he said he would trust me the same way with when we did 'Through the Wire' and 'Jesus Walks.' So, he said he would trust.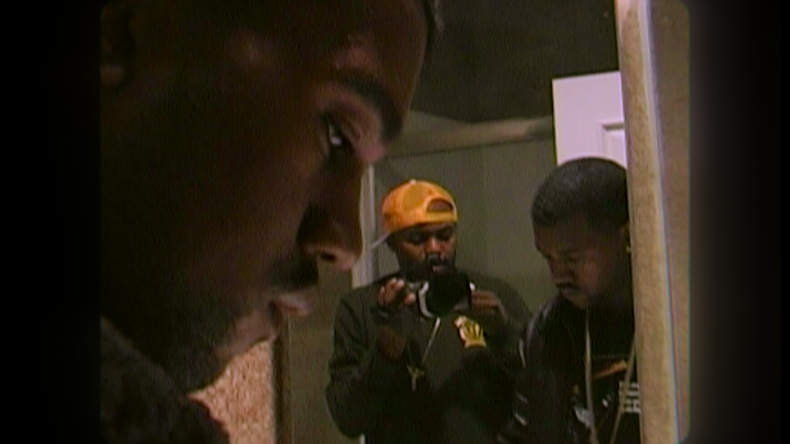 "You've got to realise too, our production company is called Creative Control and we have that for a reason," Coodie added. "So, I told him it had to be authentic. 'If you have any control over this, it loses its authenticity.'
"So, he agreed to that. And when I say I was shocked… but you know? That's Kanye," he laughed.
Neither Clarence "Coodie" Simmons nor Chike Ozah, who founded their production company in 2007, replied directly to West's post. For his part, the rapper has not mentioned his request publicly since that Instagram message.
Jeen-yuhs explores West's career, highlighting his interactions with the likes of Jay-Z, Mos Def, Beyoncé and Pharrell Williams in the early noughties, but also the powerful relationship between Ye and his late mother, Donda West.
West has dedicated a number of songs to her memory, including the 2021 album Donda and its follow-up Donda 2, which is expected to drop later this month.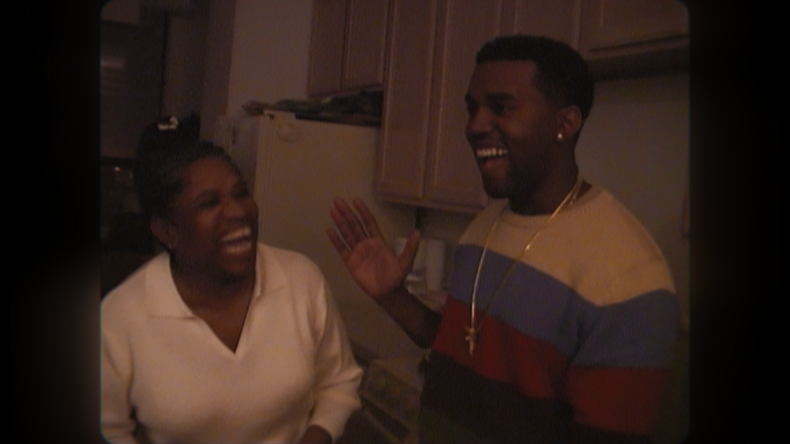 Jeen-yuhs will be released over three weeks, with each act chronicling a different stage of West's career. The early days are shot by Coodie, who also narrates the trilogy. In 2002, while working for the Chicago-based TV show Channel Zero, Coodie crossed paths with West, who had recently been signed to Roc-A-Fella Records. From that point on, he began to film the young producer/rapper with the intention of releasing a documentary soon after.
As it turned out, it would take another 20 years for the world to see most of the footage.
"They say everything happens in God's time. We were going to do the documentary in 2006, but Kanye wasn't ready for the world to see that side of him because he was a performer and he wanted to have that light," Coodie said.
"Then we were going to do it in 2014, but they had another agenda for Kanye, so that didn't happen then. Then this time I said, 'It's time for this to happen'—and everything started lining up."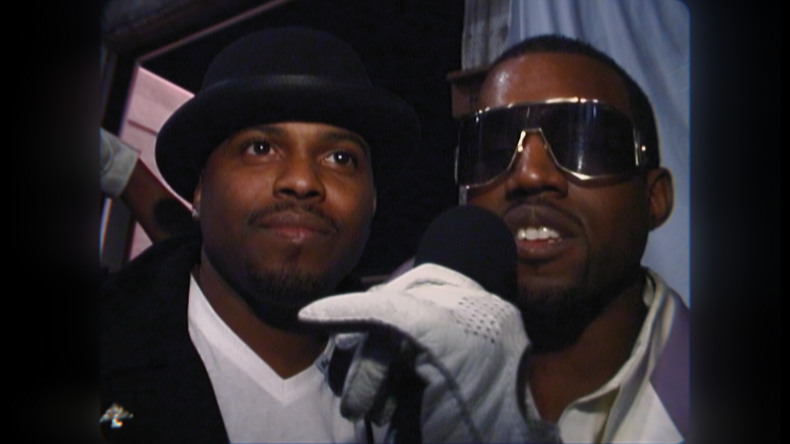 During those early years of filming West, Coodie also met Chike—when Ye appeared on You Heard it First, an MTV show that Chike was producing.
"I think right now, it's about unlocking your inner passion. The film is titled Jeen-yuhs because we believe everybody has a genius, some just lay a little bit more dormant than other," Chike told Newsweek, expanding on the reasons why it was finally the right time to release the documentary.
"It's about affording that time to be able to dig inside yourself and find out what you're truly passionate about."
Jeen-yuhs shows West making his name as an incredible producer for artists such as Jay-Z, Ludacris and Alicia Keys, but struggling to be taken seriously as a rapper. "Once you find that [passion] and truly lock it in, and embark on that journey, you can have faith to fight through adversity and push through," Chike said.
"I think during the pandemic, it became a struggle for a lot of people because the job situation was funny," he added. "People did probably find things they really enjoyed but didn't find the strength to move on it."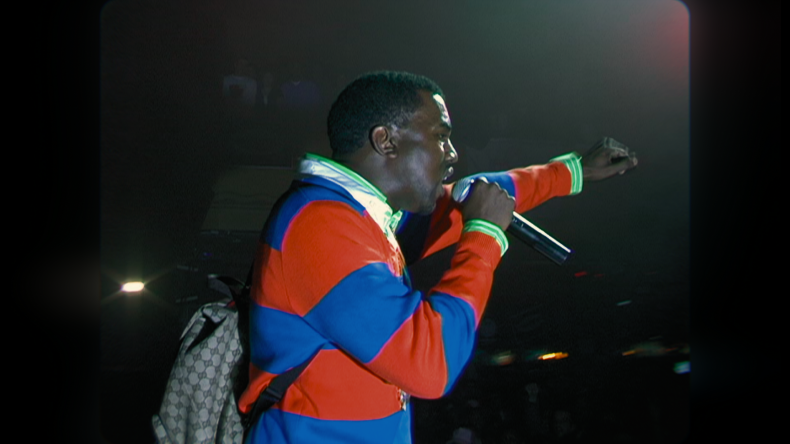 Jeen-yuhs: A Kanye Trilogy can help with that, according to Chike. "That's where this doc comes in. We feel like it's a blueprint to give you an idea of how to move through and how to move in your passion," he said.
Each of the documentary's three acts is around 90 minutes long. Peter Jackson's recent Beatles documentary Get Back is also told in three parts, though its total runtime is far longer at 468 minutes—close to eight hours. Coodie and Chike, who have not yet seen Get Back, say they can't make comparisons between the two projects.
"I can't compare it but I think our project is extremely unique, only because we have an extremely unique point of view in how we embark on this doc through Coodie's lens, and no other documentary in the world will have Coodie's lens," Chike said.
He continued: "There's so many different ways we could have told the story and once we decided to land and do it from Coodie's point of view, It will stand the test of time with his relationship with Kanye, I feel like that's what makes our project unique."
Act 1 of Jeen-yuhs: A Kanye Trilogy will launch on Netflix on February 16. Act 2 and Act 3 will arrive on the streaming service in the following weeks.