Jeep Began Putting Stars on Stripes on Every New US-Made Model in 2021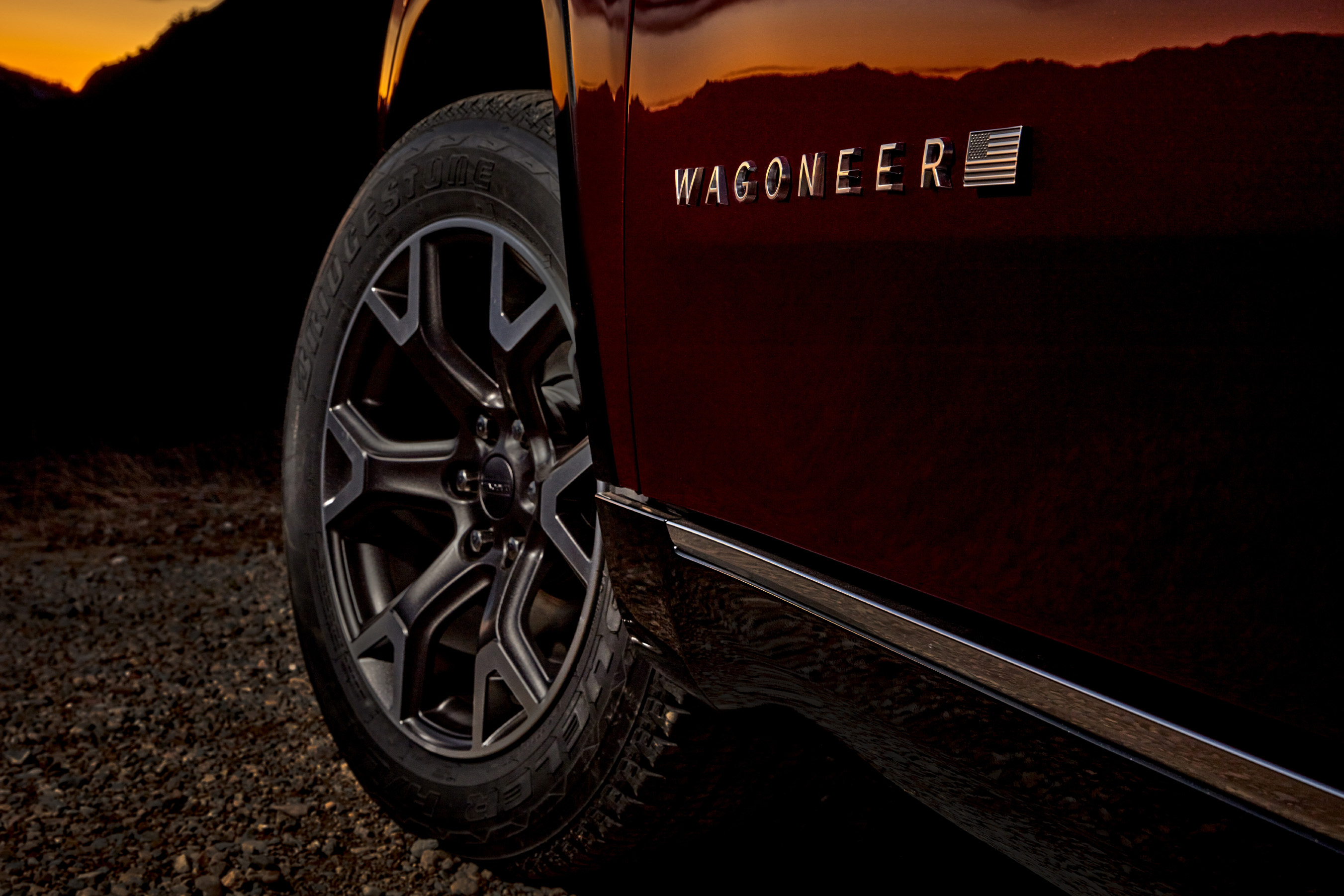 Aftermarket parts and equipment suppliers look to automakers for inspiration as new versions of vehicles debut. For Jeep, one of the newest additions to its lineup followed a reverse path, taking inspiration from the millions of Jeeps already on the road.
For years, Jeep owners have put versions of the American flag on their vehicles. Window stickers, decals, spare tire covers and license plates have all worn the emblem. Some owners proudly fly Old Glory from a pole in their Jeep.
Starting in 2021, Jeep is putting the American flag on all its new models, straight from the factory. The flag is prominently placed on the three newest Jeeps, Wagoneer, Grand Wagoneer and Grand Cherokee L. On Wagoneer it's displayed on the side of the model in line with the "Wagoneer" badging. The flag can be found in a similar location on Grand Wagoneer while Grand Cherokee L has it discreetly placed inside the driver's side door.
Some Jeeps in the past have come from the factory adorned in an Americana motif. Freedom Edition and the 80th Anniversary Edition models had various odes to their rich American history. On the Anniversary Edition badge, the form of the original Jeep has stars and bars overlaid on the Willys MB cutout.
This new take on the flag is different. Its appearance follows the "Department of the Army Regulation 670-1 Pamphlet: Guide to the Wear and Appearance of Army Uniforms and Insignia". Chapter 19 of that document states that, "The U.S. flag embroidered insignia is worn so that the star field faces forward, or to the flag's own right." On vehicles, the blue field faces the front giving the impression that the flag is flying in the breeze as the vehicle moves forward.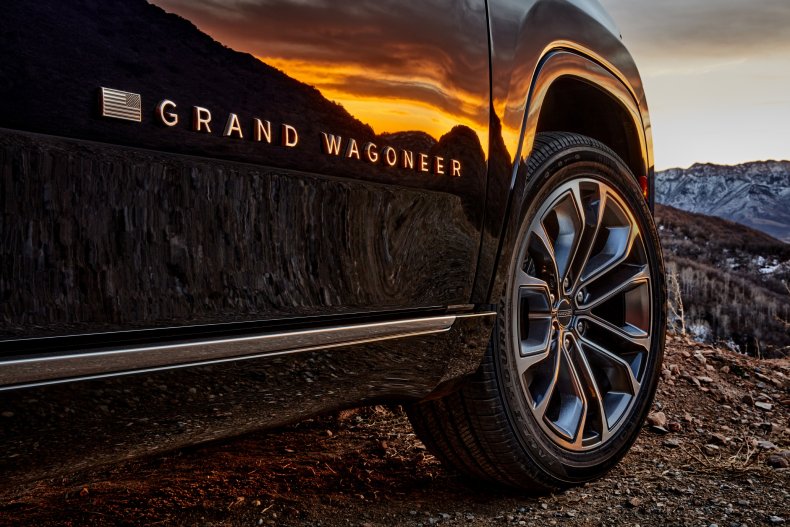 Jim Morrison, head of Jeep Brand in North America says the move to display the flag was a natural one, "America is part of our heritage." The Jeep brand was born because of the U.S. Army. During World War II, the U.S. Army Truck, commonly called the Willys Jeep, was developed and implemented as an all-terrain people and supply carrier.
Over the years, the Willys MB went from military to farm use then to daily driver. Today, it's hard to go anywhere in the U.S. without seeing a Jeep, Wrangler or another Jeep model.
Today, the Jeep Wrangler, Gladiator, Cherokee and Grand Cherokee are made in America. Wagoneer and Grand Wagoneer will be built in Michigan. In addition to honoring the heritage of the brand, Morrison says that putting the flag on U.S.A.-made vehicles honors the "hardworking Americans" who designed and assembled the vehicles.
Jeep models are sold in over 120 countries. However, it's only the models that are destined for American dealerships that get the Stars and Stripes displayed.