Jeep Deletes Bruce Springsteen Super Bowl Ad After 'the Boss' Arrested for DWI
Jeep removed Bruce Springsteen's Super Bowl commercial from YouTube after news of the music icon's November arrest for driving under the influence broke on Wednesday.
Springsteen was arrested for drunk driving at Gateway National Recreation Area in Sandy Hook, New Jersey on November 14. News of the arrest was first reported by TMZ on Wednesday. A short time later, Springsteen's Super Bowl Jeep ad was pulled from YouTube within days of debuting, although it still appeared on Springsteen's Instagram account at time of publication.
"It would be inappropriate for us to comment on the details of a matter we have only read about and we cannot substantiate," a Jeep spokesperson said in a statement obtained by Newsweek. "But it's also right that we pause our Big Game commercial until the actual facts can be established. Its message of community and unity is as relevant as ever. As is the message that drinking and driving can never be condoned."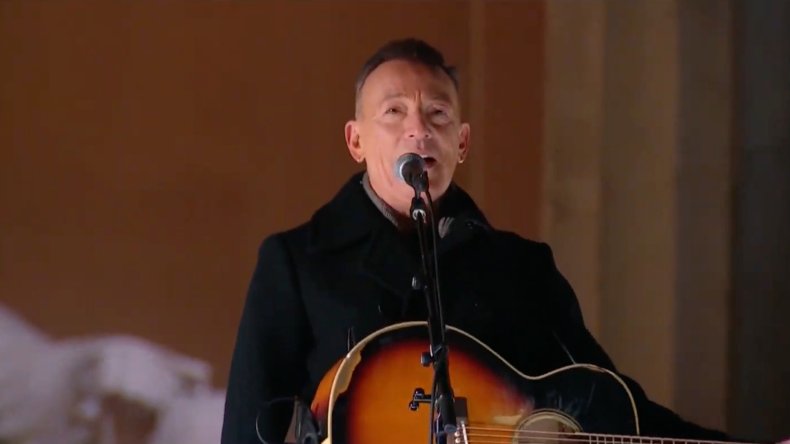 The National Park Service confirmed TMZ's report of Springsteen's arrest, indicating that he had been charged with driving while intoxicated, reckless driving and consuming alcohol in a closed area, according to The New York Times. Park Service spokeswoman Daphne Yun told the paper that Springsteen had been "cooperative throughout the process."
Federal prosecutors are handling the case since the incident occurred in a national park. Springsteen will be appearing in court virtually due to the COVID-19 pandemic, with his first appearance reportedly expected to take place later this month.
Springsteen's two-minute Jeep ad initially played during the Super Bowl on Sunday. Titled "The Middle," it featured Springsteen calling for unity in a divided nation. The ad was filmed in Kansas, Colorado and Nebraska over five days in late January, months after the arrest of "the Boss."
"The middle has been a hard place to get to lately," Springsteen says in the ad, which includes shots of him driving a Jeep. "Between red and blue. Between servant and citizen. Between our freedom and our fear. Now, fear has never been the best of who we are. And as for freedom, it's not the property of just the fortunate few; it belongs to us all."
"We need the middle," he continues. "We just have to remember the very soil we stand on is common ground."
Springsteen manager Jon Landau said in a statement that discussions centered on making what ultimately became the Jeep commercial had been ongoing for a decade, with the aim of making "something surprising, relevant, immediate and artful." It was the 71-year-old musician's first-ever Super Bowl ad.
The ad was met with mixed reviews, with negative social media remarks coming largely from conservatives who offered their critiques of Springsteen's left-leaning political views and support of the Democratic party. Springsteen had performed "Land of Hope and Dreams" on the steps of the Lincoln Memorial in a made-for-television celebration of President Joe Biden's inauguration on January 20.
Newsweek reached out to Springsteen and the National Park Service for comment.