Homeless Man Helps Chiefs Star Dig Car Out From Snow, Gets Rewarded With Tickets to AFC Championship Game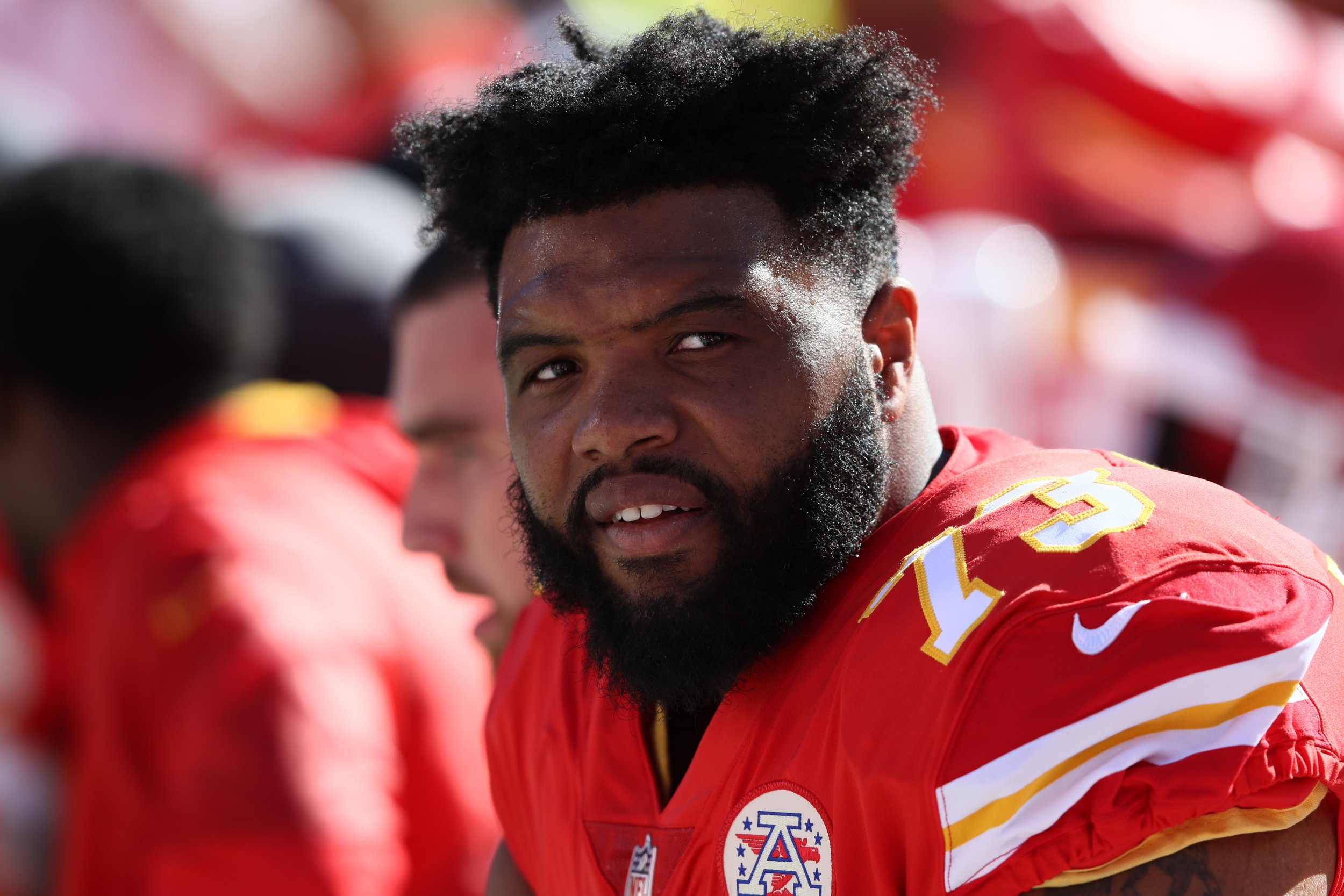 Kansas City Chiefs guard Jeff Allen gave tickets to next week's AFC Championship to a homeless man who had helped him dig his car out of the snow.
About eight inches of snow fell in Kansas City on Saturday and Allen was among the drivers who fell victim to the adverse weather as his car ended up being stuck in the snow. The 29-year-old, a second-round pick in the 2012 draft, was rescued by a man named Dave, who did not realize Allen was a NFL player and helped to free his car.
Read more: NFL playoff picture: What to look for in the NFC and AFC Championship Games
The Chiefs guard, however, failed to get the man's details and took to Twitter in a bid to identify him.
"My car got stuck in the snow before the game & a nice guy named Dave help pull me out without knowing I was a player," Allen tweeted early on Sunday.
"I want to give him tickets to the AFC championship game for helping but don't have a way to contact him."
A few hours later, Allen confirmed he had tracked down the man and rewarded his act of kindness with tickets for the AFC Championship Game against the New England Patriots on Sunday.
Local NBC-affiliate KSN spoke to the man in question, who was identified as Dave Cochran.
Speaking to the broadcaster, Cochran described the chance of attending his first Chiefs game as "a dream come true" and confirmed he had not recognized Allen.
"I was driving down (U.S.) 40 highway and saw a couple cars stuck," Cochran was quoted as saying. "I pulled one car out before that then I saw another car stuck and I told my old lady, 'We have to help him.'"
"[I] just pulled over. I went to help him then he told me he was a Chiefs player. I didn't know he was a Chiefs player. I looked at him as a normal person, and hoped he would do the same for me like I did for him.
"That's a natural habit for me is to help people. I don't expect anything in return. All I was expecting was a thank you."
The snow might have stopped Allen but it could not halt the Chiefs' offense on Saturday, as Kansas City beat the Indianapolis Colts 31-13 at Arrowhead Stadium.
Patrick Mahomes completed 27 of his 41 attempted passes for 278 passing yards and added a rushing touchdown as the Chiefs won a first playoff game at home since 1993.
That year was also the last time Kansas City made it to the AFC Championship Game, before losing 30-13 in Buffalo against the Bills.
The Patriots now stand between the Chiefs and a first Super Bowl appearance since the NFL-AFL merger. During its spell in the AFL, Kansas City reached the Super Bowl twice in four years, losing Super Bowl I to the Green Bay Packers in 1966 and then beating the Vikings in Super Bowl IV in 1969.