Jeff Bezos is The Richest Man in the World, But Hundreds of Amazon Employees Are on Food Stamps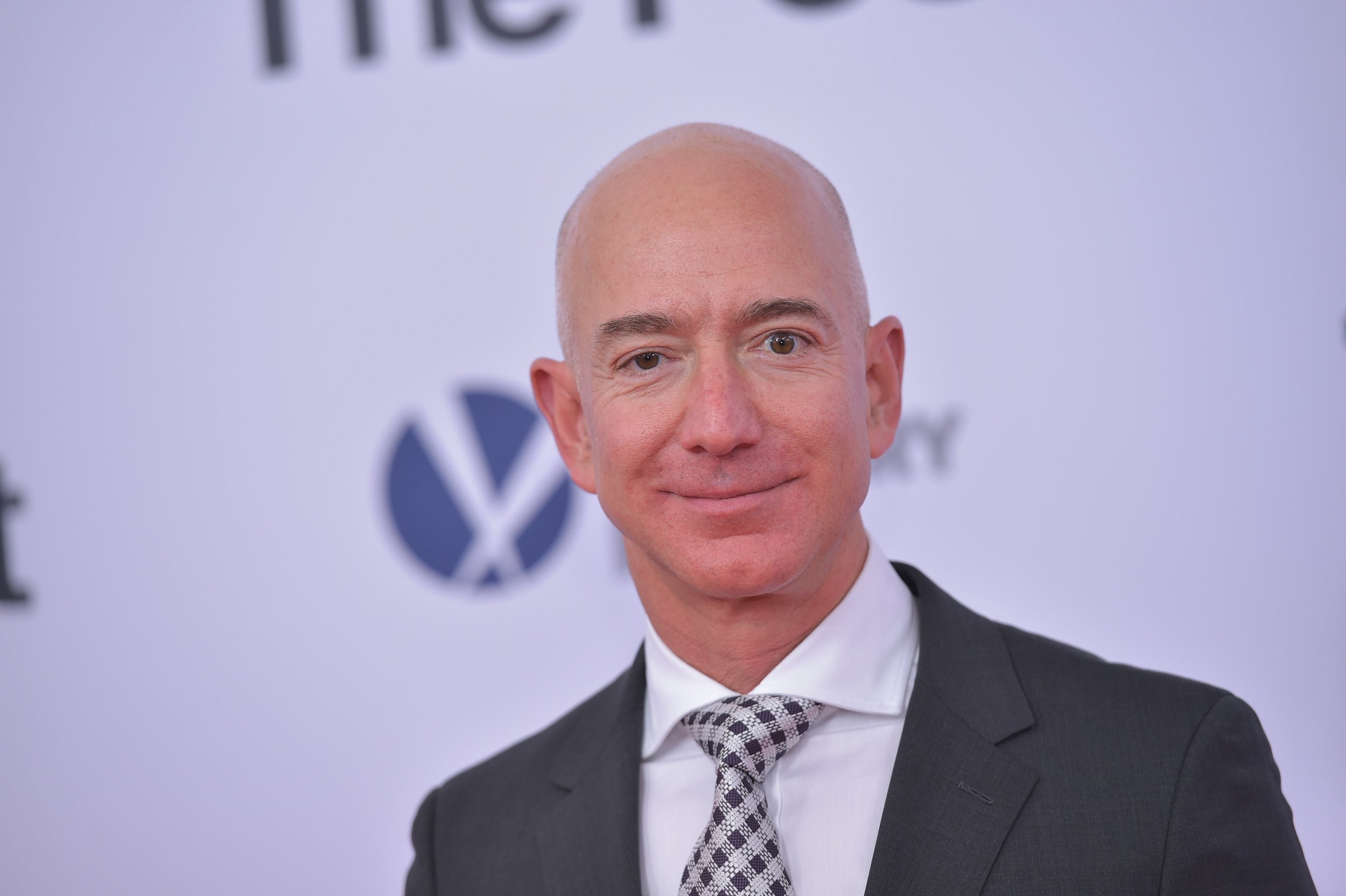 In 2017, Amazon founder and CEO Jeff Bezos became the richest person in the world with a net worth of over $100 billion. But a new report from the non-profit Policy Matters Ohio shows that Bezos-owned company had 1,430 Ohio-based employees or family members on food stamps as of August last year.
Amazon employs over 6,000 workers in the state, according to the report that looked at data from August 2017. In that month alone, 700 workers received benefits, meaning that one in every 10 of those locals were beneficiaries of the Supplemental Nutrition Assistance Program (SNAP). The report revealed that Amazon warehouses also receive significant state and local subsidies.
"The state and local tax incentives Amazon receives doesn't include the tens of thousands of dollars its Ohio workers need each month in food benefits," Zach Schiller, a research director at Policy Matters Ohio, said in a release on January 5.
"When you consider that, the subsidies are even larger," Schiller said.
Amazon will be adding three more warehouses in Ohio this year, making it the state's 19th largest employer, according to the report. Last year, Amazon announced it would be investing $5 billion in the construction of its second headquarters. The company said it will bring 50,000 "high-paying jobs" to the city that houses "HQ2." Ohio cities such as Cincinnati and Dayton, for example, submitted a joint bid for Amazon's second headquarters in October 2017.
During his inaugural address, President Donald Trump said, "We will get our people off of welfare and back to work--rebuilding our country with American hands and American labor." He repeated the same plea during his first address to Congress earlier last year.
Trump and the House passed a budget resolution in October 2017 that would slash funding by $150 billion to welfare programs including SNAP. However, 62 percent of households receiving government assistance in the form of food stamps are already working, many in low-income or part-time jobs according to the think tank Center on Budget and Policy Priorities.
"The sudden emergence of Amazon as an employer of so many who need that assistance raises a question: Why is this giant, successful company offering such limited pay and hours of work that many of its workers need help buying food?" Schiller said.
On Friday, the Amazon CEO and wife, Mackenzie Bezos, announced a donation of $33 million in scholarships for DREAMers protected by the Obama-era Deferred Action for Childhood Arrivals program.