In Pictures: The 40 Wealthiest Billionaires in the World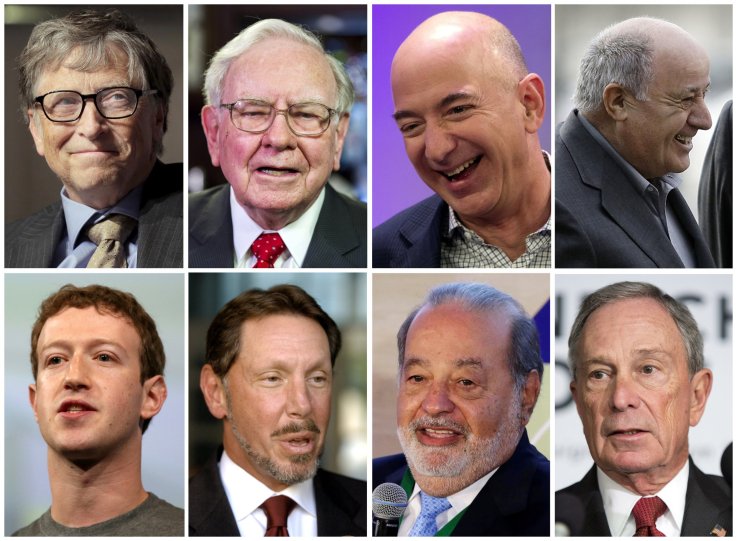 There was a 10 percent rise in the number of billionaires around the world to 1,542, according to the UBS/PwC Billionaires 2017 report. And for the first time ever, the number of Asian billionaires has overtaken those in the United States.
The total wealth held by the world's billionaires rose by 17 percent in 2016 to $6 trillion.
The growth means that the world's richest people now control the highest concentration of wealth since the period known as the Gilded Age in the United States, where business families built vast empires in the late 19th century, the Guardian reported.
Here are the 75 wealthiest billionaires in the world. Their combined worth is a whopping two-and-a-half trillion dollars, or more or less equal to the GDP of India. At the age of 34, Mark Zuckerberg is the youngest on the list, though Chinese property developer Yang Huiyan is just a year older than the Facebook founder.