Jeff Bezos Sells $1 Billion in Amazon Stock to Fund Space Race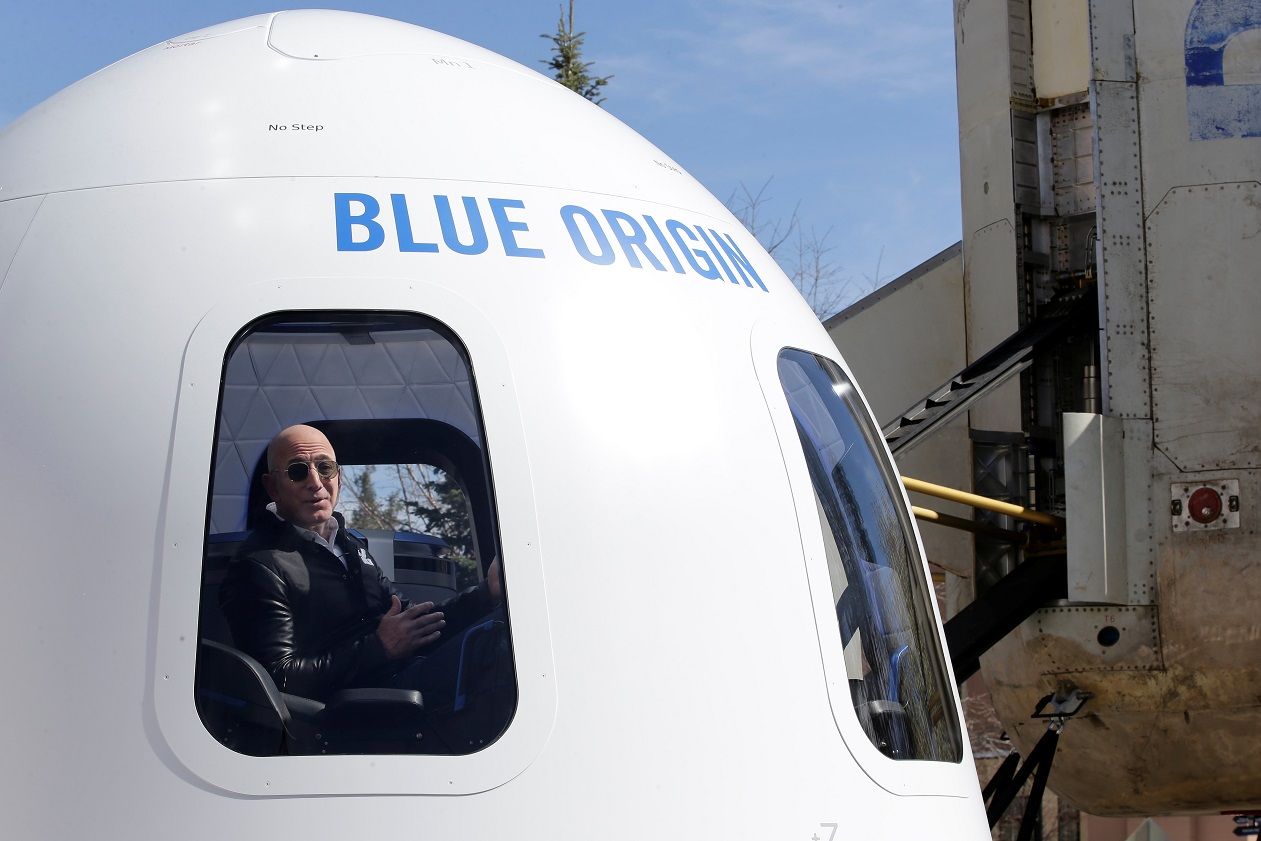 Amazon founder Jeff Bezos is to give a $1 billion boost to his space company Blue Origin through the sale of stock in the online retail giant.
Blue Origin plans to take paying customers on an 11-minute trip to the edge of space next year using its reuseable New Shepard vehicle.
The expensive endeavor to develop the spacecraft will largely be possible thanks to the deep pockets of Bezos, who last month became the world's second richest person. Bezos has added $13 billion to his net worth over the last year, according to the Bloomberg Billionaires Index, and is now worth $78.4 billion.
Bezos said at the 33rd annual Space Symposium in Colorado Springs that the business model for Blue Origin is to sell "about $1 billion of Amazon stock a year" and invest it in the space company.
Concept images of Blue Origin's first capsules capable of taking tourists to the edge of Earth's atmosphere were unveiled last week.
"We've been designing the capsule interior with an eye toward precision engineering, safety and comfort. Here's a sneak peak," Bezos said in an email to a Listserv. "Step inside… Every seat's a window seat. The largest windows ever in space."
Passengers will be flown 62 miles above Earth before the capsule detaches from the rocket and lands using a parachute system.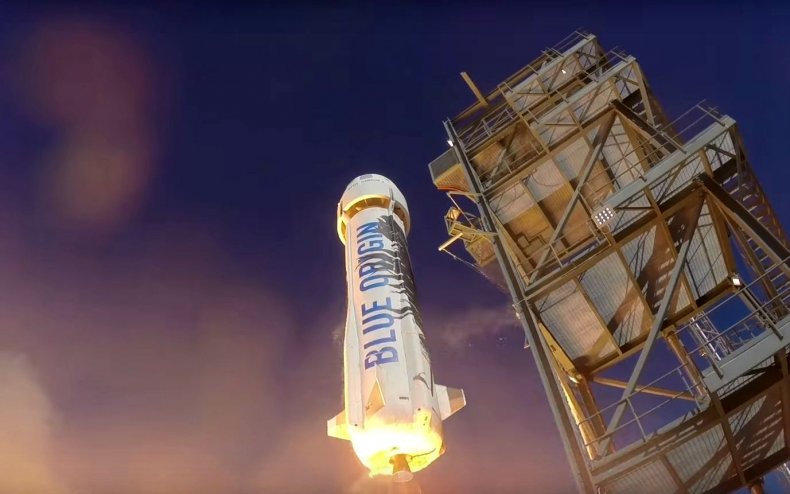 Blue Origin is not the only firm working on a space tourism project, with Richard Branson's Virgin Galactic, Russian company KosmoKurs and Elon Musk's SpaceX all working on vehicles that can transport tourists into space.
SpaceX plans to take two paying passengers on a trip around the moon as early as next year. Both Blue Origin and SpaceX have pioneered the development of rockets that can be landed after use, which is seen as a key factor in making space flight more affordable and accessible.
Last week, SpaceX successfully launched and landed a recycled rocket for the first time, marking a critical milestone in aerospace history.
"It's an amazing day for space as a whole, for the space industry. It means you can fly and refly an orbital class booster, which is the most expensive part of the rocket," SpaceX CEO Elon Musk said during a livestream of the March 30 event in Cape Canaveral, Florida.
"It's been 15 years to get to this point. It's taken us a long time. It's really a great day, not just for SpaceX but for the space industry as a whole and proving something can be done when many people said it was impossible."