Jeff Bezos New House Details: Amazon CEO Bought $165M Warner Estate in Beverly Hills From David Geffen
Jeff Bezos, CEO of Amazon, has purchased a Beverly Hills estate in a record-breaking sale. At $165 million, it is the most expensive property sale in Los Angeles history.
Bezos, the richest man in the world, purchased the Jack Warner Estate for an eighth of a percent of his net worth, which is an estimated $131 billion.
He purchased the property from David Geffen, a businessman, producer, and film studio executive, whose net worth is an estimated $9 billion. Geffen bought the property in 1990 for $47.5 million, which would be approximately $92.9 million in 2020 values.
The most expensive Los Angeles property record was previously held by the Chatwell Estate in Bel Air, which was purchased by media heir Lachlan Murdoch for $150 million in December 2019.
The Warner Estate is a historic mansion built for the Hollywood studio mogul Jack Warner, who founded Warner Bros. with his brothers Harry, Sam, and Albert. The estate was completed in 1937 after a decade of construction and was famous in the 1930s and 1940s for parties attended by Hollywood A-Listers.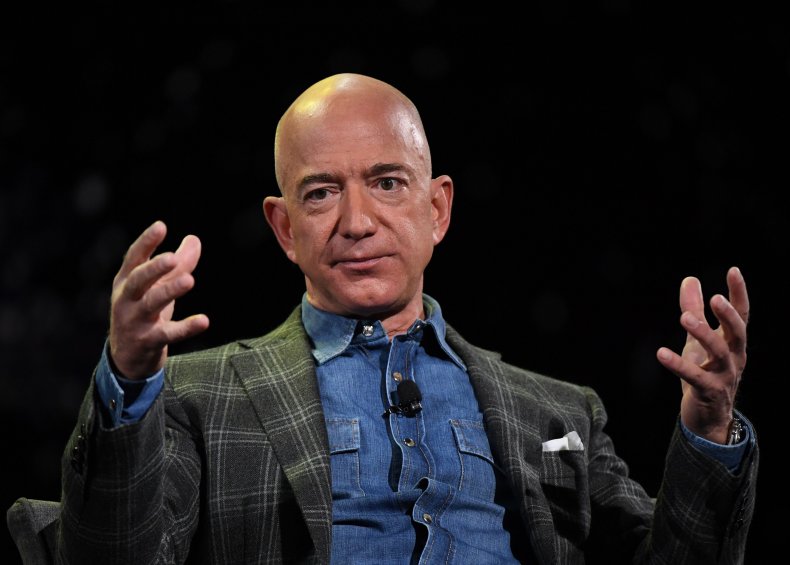 According to Architectural Digest, which featured the Warner Estate in 1992, the nine-acre lot features a "13,600-square-foot Georgian-style mansion, expansive terraces and gardens, two guesthouses, nursery, and three hothouses, tennis court, swimming pool, nine-hole golf course, and motor court complete with its own service garage and gas pumps".
As well as purchasing this estate, Bezos also purchased a plot of land from the estate of late Microsoft co-founder Paul Allen for $90 million. Bezos and his girlfriend, Lauren Sanchez, had reportedly been browsing Los Angeles real estate for a while before deciding on the Warner Estate.
The estate and plot of land are just the latest additions to Bezos' property portfolio, which already includes two L.A. homes, a mansion in Washington D.C., a ranch in Texas, an estate in Seattle and three adjacent apartments in New York City worth around $80 million combined.
Bezos spent more on the Warner Estate than Amazon will pay in tax this year. Amazon will pay $162 million in tax on $13.3 billion in profit, which equates to 1.2 percent. Businesses in the U.S. typically pay 21 percent in tax on their profits, which was cut from 35 percent by the 2017 Tax Cuts and Jobs Act.
In January, Bezos made $13.2 billion in around 15 minutes after Amazon shares surged. As the total cost of the estate and plot of land comes to $255 million, the property purchase equates to less than two percent of the money Bezos made in minutes.