The World Has a New Richest Man Alive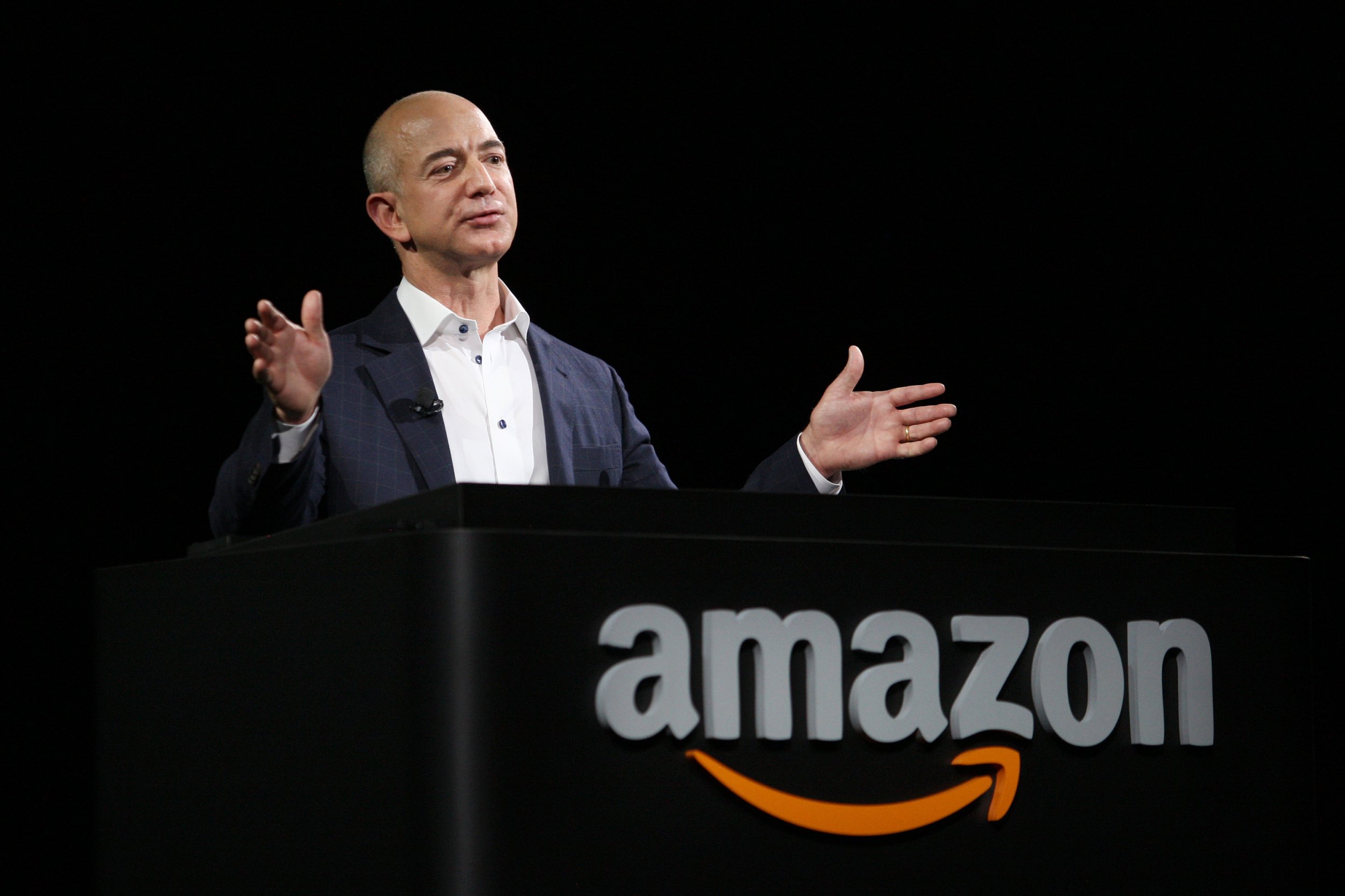 Amazon founder Jeff Bezos's personal wealth has jumped $6 billion only weeks into the new year, and his $106 billion net worth makes him the world's richest man. But he still has ways to go before becoming the richest of all time.
Three U.S. tycoons from the 19th and 20th centuries would beat the Amazon CEO for the richest American man of all time: Andrew Carnegie, John D Rockefeller and Henry Ford.
Related: World's billionaires increased wealth by almost 20 percent to control $5.3 trillion in 2017
The only other modern billionaire to approach Bezos's heights was Microsoft co-founder Bill Gates, whose net worth reached $100 billion in 1999.
Gates in now second on the Bloomberg Billionaires Index of the world's richest people as of Thursday, at $92.7 billion. Investor Warren Buffett is listed as third, at $88.4 billion, followed by Facebook CEO Mark Zuckerberg.
Bezos's rise to the top has been a quick one: Last March, he was listed as the second richest person, at $75.6 billion.
Others who have surpassed Bezos include historical figures such as Egyptian pharaohs and certain warlords and other rulers. It's possible he's not even the richest man alive: Experts are unsure of the net worth of the Saudi Arabian royal family or Russian leader Vladimir Putin. Some have suggested that Putin's fortune surpasses that of both Bezos and Gates.In 2007, Putin's fortune was estimated to be $40 billion.
Most of Bezos's net worth comes from his shares in Amazon stock, of which he holds 78.9 million. Those shares jumped 1.4 percent on Monday, making him $1.4 billion richer. The boost to Bezos's net worth comes after a strong holiday season for Amazon, when it nabbed 89 percent of online spending, according to Bloomberg.​