Jeff Bridges announced on Twitter Monday that he has been diagnosed with lymphoma. The actor has since received a public outpouring of support from fans and friends alike.
A number of famous faces from Hollywood have taken to social media to show their support for the 70-year-old star of The Big Lebowski.
Bridges referenced his most famous role in a tweet announcing the news.
"As the Dude would say... New s*** has come to light," he wrote.
"I have been diagnosed with lymphoma. Although it is a serious disease, I feel fortunate that I have a great team of doctors and the prognosis is good," Bridges continued. "I'm starting treatment and will keep you posted on my recovery."
In a second tweet, Bridges thanked his supporters and encouraged them to vote in the upcoming election.
"I'm profoundly grateful for the love and support from my family and friends. Thank you for your prayers and well wishes," he added. "And, while I have you, please remember to go vote. Because we are all in this together. Love Jeff."
FX, Touchstone Television, Hulu and FXP released a statement wishing Bridges a full recovery.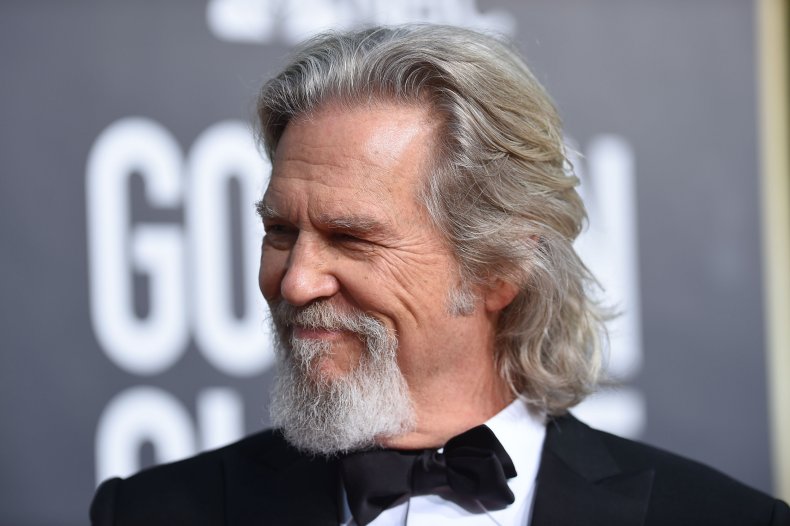 "Our thoughts go out to Jeff and his family during this challenging time and they have our love and support. We wish him a safe and full recovery," the statement, per Variety read. "And, as Jeff always says, 'We are all in this together.' Jeff, we are all in this together with you."
Star Trek actor George Takai responded to say: "You're a fighter. You can beat this."
While Westworld's Jimmi Simpson responded: "We'll be here reflectin all the light you've shown us back onto ya, sir. Godspeed to a full recovery."
"Sending you and your family love and healing," Patricia Arquette said.
Rosie Perez of White Men Can't Jump fame added: "Oh my. Man. My prayers are with you my friend. Sending love and a big hug. xo."
Rosario Dawson added: "Keeping the faith with you love!"
"Jeff, sending you the wish, the hope, that you get everything you need and anything you want," comedian Kathy Griffin wrote.
Sean Ono Lennon wrote: "Every cool human on this planet is wishing you well brother."
"Hey 2020, leave Jeff Bridges out of this!" Comedian Travon Free tweeted.
Author Don Winslow joked: "I've been married to the same beautiful & amazing woman for 35+ years! And for 35 years my wife has informed me that if Jeff Bridges EVER calls her things could get complicated But even w/ that, I have loved&admired his work & I'm rooting for him!"
"#JeffBridges is absolutely loved by every person who has ever crossed his path," James Woods tweeted. "In my heart I know he'll beat this thing, Against All Odds."
"Sending love and good thoughts, my friend," Marlee Matlin of West Wing fame tweeted.
While actress and director Olivia Wilde added: "I love you so much, Jeff."