Jeff Bridges Goes Country With New Album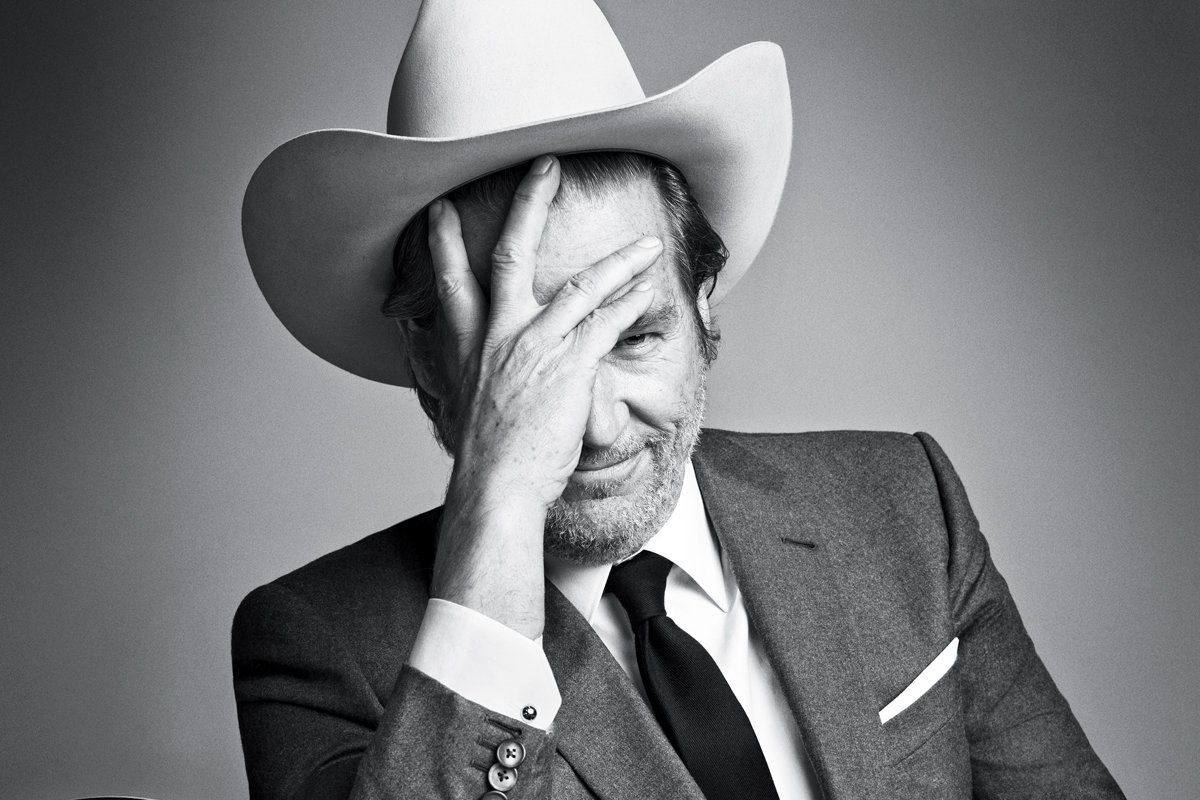 The idea of branching out from acting to singing could turn even the sanest veteran of the stage and screen into a nervous wreck. Russell Crowe, Lindsay Lohan, Danny Aiello, Kevin Bacon, and Robert Downey Jr. have all released music over the years, and none could honestly tell you it significantly affected their careers for the better. But ask Jeff Bridges if he is concerned about this transition—his self-titled major-label debut album comes out Aug. 16—and he just shrugs and says, "Not really."
It isn't arrogance, Bridges explains. Just a certain "Que será, será" about his next chapter. "I don't really think in career terms," he says on his cell phone, which he's using in the back of a chauffeured car that's taking him around Southern California on a recent evening. (Last stop: a pretaped interview with Piers Morgan for CNN; next stop: his Santa Barbara home.) "I've been doing music since I was a kid."
Plus, he recently had some good practice. In 2009 Bridges starred in the film Crazy Heart, playing an aging country singer. What floored people about the performance (and won him his first Oscar) was not just his uncanny understanding of the toll alcoholism can take, but also his surprisingly adept crooning. After doing the movie, and after shooting Tron: Legacy, Bridges and his Crazy Heart musical collaborator T Bone Burnett headed back into the studio to produce a full album.
No one spent a whole lot of time belaboring or overthinking the pro-cess. "It all happened quite quickly," Bridges says. "We cut something like 17 songs in a week. Over-dubs and mixing took longer, but it was fast." The result: a quietly impressive collection that embellishes, rather than detracts from, his career. He's supporting the album with a handful of live shows this summer.
Bridges has always given off a supremely mellow, slightly ho-hum vibe. He just does what he does and does it well. One adventure takes him to another, and he enjoys the ride.
"I'm not that ambitious," Bridges says, transitioning to a discussion of his childhood in California, where he grew up the son of actors Lloyd Bridges and Dorothy Simpson. "I'm a product of nepotism. One of the hardest things for an actor is getting a break, and my dad was so gung-ho about getting me into the business, things came easily."
At 23, Bridges earned a best-supporting-actor Oscar nomination for his role as a football player in The Last Picture Show, and he's worked steadily ever since. Though he's headlined action movies and dramas, Westerns and comedies, many of his most memorable roles have been playing men who are slightly broken: the obnoxious, emotionally disconnected shock jock in The Fisher King; the piano player in The Fabulous Baker Boys who falls in love with the woman who sings for him, and then watches as she leaves him in the dust; the inept stoner in the Coen brothers' film The Big Lebowski.
Bridges concedes that he and "the Dude," as the character is called in Lebowski, have "quite a bit" in com-mon. "We both dig Creedence Clearwater Revival, our philosophies are probably the same, we wear some of the same clothes. Those are my jellies in the film, those plastic shoes he wears." Like his slacker alter ego, Bridges also likes to smoke weed. "Occasionally," he says. "Not as much as the Dude."
Still, in real life, there's little to indicate Bridges is in any way broken or a mess—typical associations with a down-on-his-luck country singer. He's never had a tabloid scrape; there are no DUIs or horror stories about him on set. As film producer Lynda Obst, who worked with Bridges on The Fisher King, puts it, "No matter how many times he falls down onscreen, he's totally in control. He never loses his bearings. And he's not like one of these guys who when he's playing an asshole behaves like it in between takes. In between takes, he's lovely."
For 34 years, Bridges has been married to Susan Geston, whom he met on a Montana ranch. What's the secret to a great marriage, I ask him. "It's like that question, how do you get to Carnegie Hall?" Bridges says. "Practice, practice, practice. In marriage, what that means is when those tight times happen, when you feel, Oh, shit, this is terrible, I'm outta here, you take it as an opportunity to learn more about each other, get closer, and enlarge your love. Then that precious feeling kind of pulls you together and encourages you in the next tough time."
He's aware that the run he's had onscreen over the last four years—first with Iron Man, then Crazy Heart, and after that Tron: Legacy and True Grit—may not go on forever. It's all good, he says. There are other things he can do. "I've got a lot of interests. I like music, I do ceramics, I paint. And it's tough work, acting."
Certainly, he won't miss the exhausting awards circuit. The Gothams, the Indie Spirits, the Critics' Choice awards. They just go on and on, although he doesn't mind the free designer clothes. "I've got a closet full of tuxes, and I appreciate that," Bridges says, "because one thing I don't like to do is shop."