Jeff Cobb Wants To Be A Double Champion in Ring of Honor
Jeff Cobb has quite a week ahead of him. He will be wrestling at Ring of Honor shows on Nov. 3 and 4 and then again Nov. 7 - 9. While none of these matches are TV Championship defenses for Cobb, the man known as the "King of the Suplex" treats each match as if his title was on the line.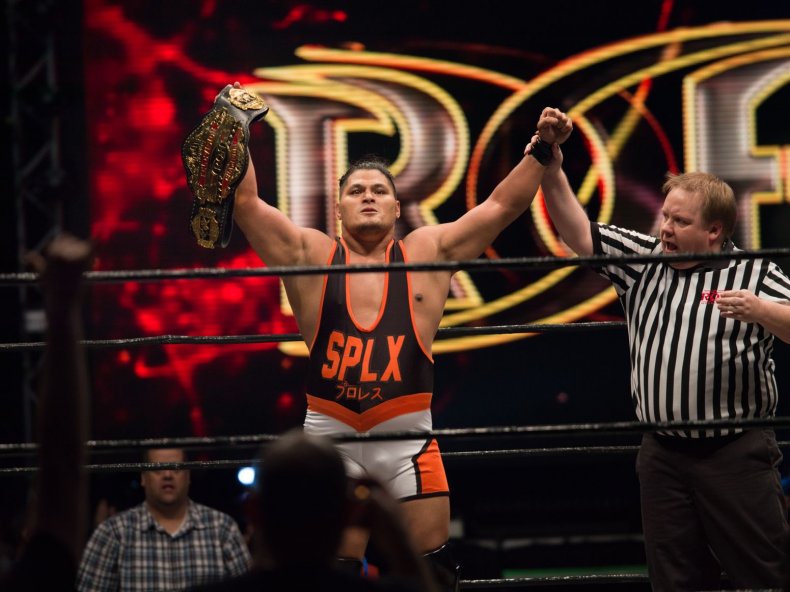 "I see it as any other day, I guess. It doesn't matter where I'm wrestling, I always give 100 percent," Cobb told Newsweek. "I know a lot more eyes are on me now that I have the championship, so that's going to make me step my game up."
Cobb's match on Sunday at Survival of the Fittest in Columbus, Ohio could lead towards some extra gold around his waist if things go right. Cobb is teaming up with Ring of Honor's Heavyweight champion Jay Lethal to face off against the tag team champions SoCal Uncensored.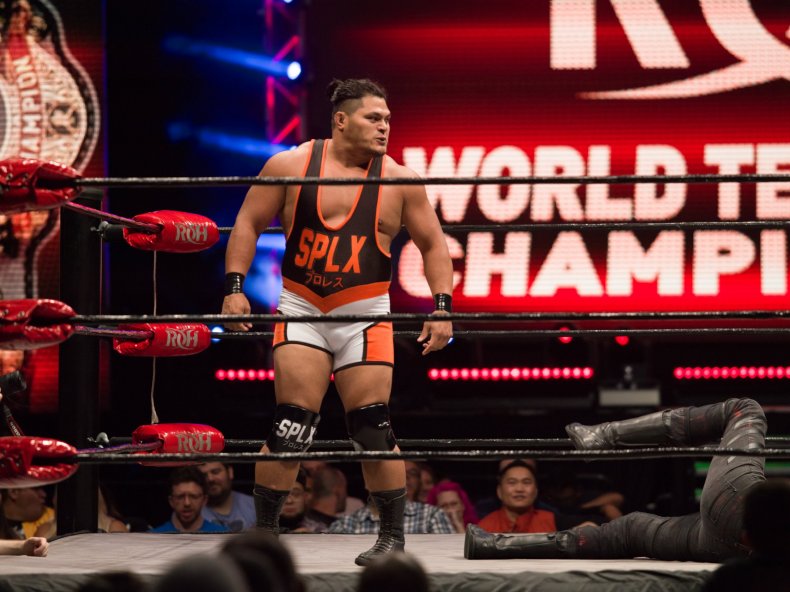 "I've known SCU for a while now since moving to California and being a part of the California independent wrestling scene for a few years now," Cobb said about his upcoming opponents. "I wrestled [SCU member] Christopher Daniels in 2010 in Hawaii right when I was just starting wrestling. Knowing them for a while has been awesome, and seeing their rise to tag-team champions, it's been great."
The kind words had to stop there, however. "Unfortunately, they're the next people to be suplexed by me and maybe get a dose of Lethal Injection," said Cobb. "If we do beat them I think we should team me and Lethal up again to get a proper shot. I think it's cool that it's a great showcase for the champions of Ring of Honor. I expect nothing less than a stellar match."
Look ahead in the Ring of Honor schedule, the company is co-hosting the first-ever non-WWE pay-per-view event at the legendary Madison Square Garden on April 6, 2019. Cobb says the G1 Supercard show is the talk of the Ring of Honor locker room, and he knows everyone on the roster is training extra hard in anticipation. While this show would be exciting for anyone to have a match on, there's a personal stake for Cobb.
"I amateur wrestled at Madison Square Garden in 2003, so I would love to pro wrestle there in 2019," Cobb said. "It would be super cool if it could be myself versus whoever is the Heavyweight champion in a champion versus champion match."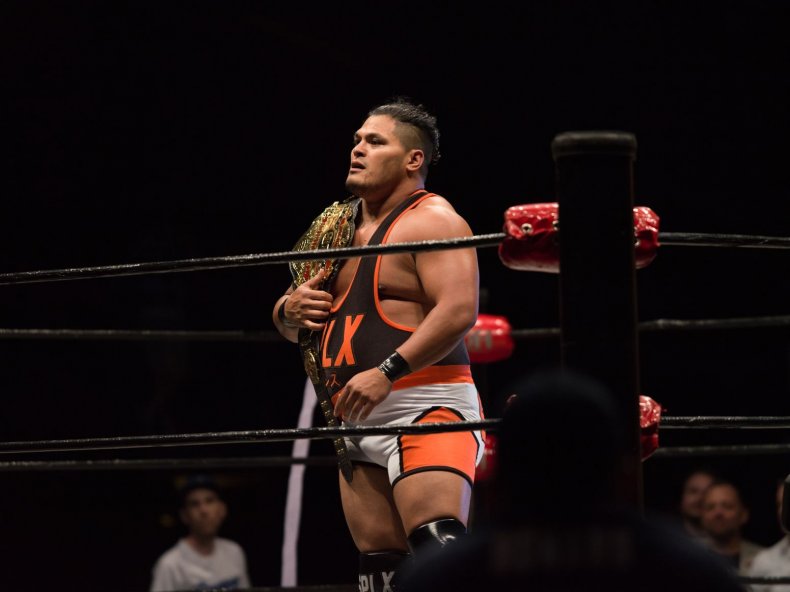 The G1 Supercard show is also co-hosted by New Japan Pro Wrestling, and Cobb wants that company's roster to know the TV Championship is open for new challengers. "Personally, I'd love to wrestle against someone I haven't yet like Naito or Kota Ibushi or Kenny Omega or Okada. Anybody from the roster I haven't wrestled yet," he said. "And I'm more than willing to put my title on the line."
Looking into 2019 and beyond, Cobb is thrilled to continue working with Ring of Honor and New Japan and showcase the two companies as much as possible. "They have such big namesakes all over the world, and if I can help elevate that any, I'm happy," he said.
Cobb can be seen in action at Ring of Honor shows on Nov. 3, 4, 7, 8, and 9. Check out the Ring of Honor website for more information on those events, and follow @RealJeffCobb on Twitter for everything else.
So what do you think? Are you excited to see Jeff Cobb in any of his upcoming matches? Who would you like to see him face off against at the Madison Square Garden show in April? Let us know your thoughts in the comments section below.