Jeff Daniels Political Views: Atticus Finch Actor Tells Newsweek If Trump Wins Again 'It's A Long Road Back to Democracy'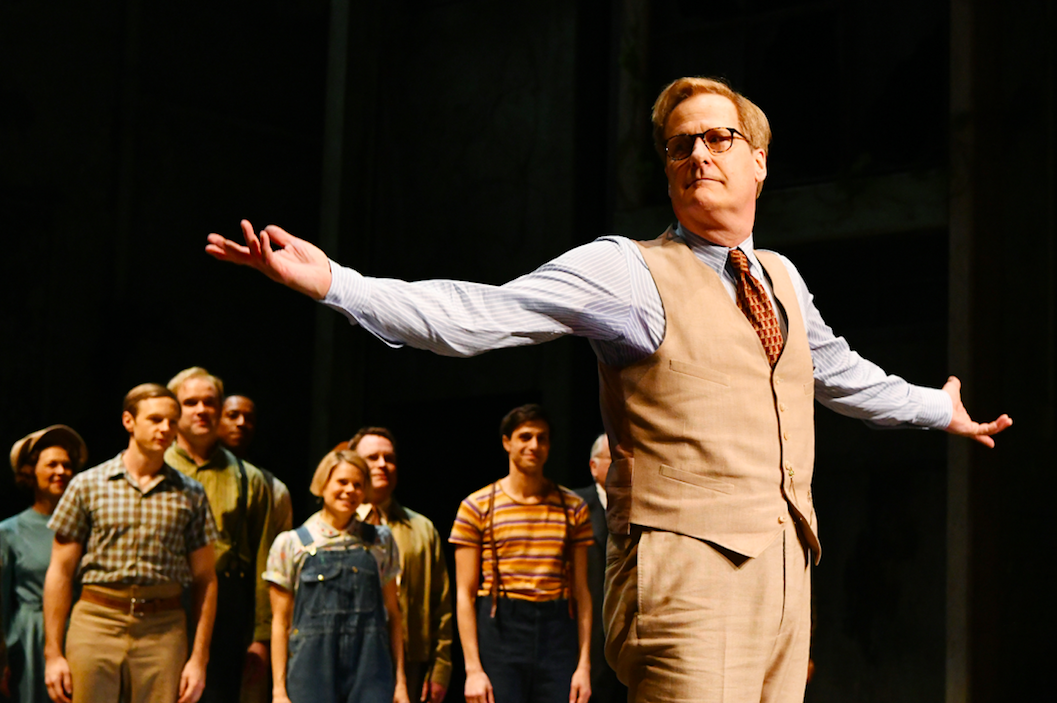 After an intense conversation about Republicans on MSNBC on Monday, Tony-nominated actor Jeff Daniels emphasized to Newsweek that America is at a crossroad with President Donald Trump in the White House. According to Daniels, who is currently portraying Atticus Finch on Broadway in Aaron Sorkin's adaptation of Harper Lee's To Kill a Mockingbird, when the election comes in November 2020, voters need to make a decision: Are you for decency, respect or not?
"Everyone has to face what Atticus faced. Is there goodness in everyone? Because that's being challenged now in today's America and you can't just sit on the porch like Atticus Finch did in the book and let it all play out and hope people do better," Daniels told Newsweek. "You have to become involved. You have to have an opinion. You can't just say, 'Well, I want my taxes lowered,' and be OK with the racism, sexism, bigotry and the lack of civility and common decency that is now the norm in this country. You have to decide as a voter, every voter, whether that's OK or not."
Aside from getting out and voting, Daniels said that people need to do more than just sit on their phones and watch television. "I remember seeing a lot of people at marches over the last couple of years," he said, referencing the Women's March and people who took to the streets to protest sexual misconduct in light of the #MeToo movement.
Daniels suggested the younger generation should become more involved. "There are young people in this country who I just want to look at them and go, 'It's your country now.'"
While Trump's slogan is Make America great again, Daniels said America is at a crossroads and people must stand up for what they believe is right. "I'm looking for the hero," he said. "Where's the guy at the Justice Department trying to get a hold of the unredacted Mueller report? Where are the whistleblowers inside that White House?
"I see the country at a crossroads because if [Trump] wins again in 2020 and he gets congress somehow, it's a long road back to democracy," Daniels continued. "People have to decide if they're for a divided country, whether they're for white America being the dominant race, or whether we're more diverse. You have to decide whether you're for compassion or not. You have to decide whether you believe in decency and respect for other people. These are all things that are just as important as how much money you can save on your taxes. It's all on the table. Right now it is and it hasn't been before. The only way [Republicans] can stay in power is to press the racist button and hope that people either go with them or ignore it and look the other way."
Jeff Daniels Political Views: Atticus Finch Actor Tells Newsweek If Trump Wins Again 'It's A Long Road Back to Democracy' | Culture