Jeff Goldblum Playing All 4 'Sex and the City' Characters in a Reboot Is Everything the Internet Wants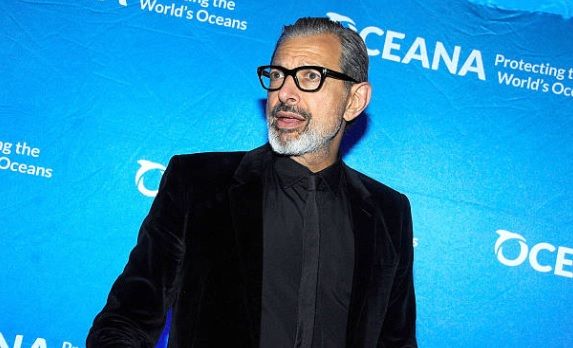 Kim Cattrall smashed the dreams of Sex and the City fans when she said there wouldn't be a third sequel last month, but the internet might have found a savior in Jurassic Park star Jeff Goldblum. It's nothing more than a fantasy, but when writer Gennefer Gross suggested on Monday the beloved actor play all four characters, the idea went viral.
Gross shared four photos of Goldblum: The photo of him shopping was labeled Carrie; the picture of him seductively looking at a woman was called Samantha; the image of him looking coy had Charlotte's name and the one of Goldblum giving the stink eye was branded Miranda.
The pictures of Goldblum were taken for a GQ article and Gross made them her own by adding the characters' names, the writer told Newsweek. The only one she didn't get from GQ was the Miranda picture, which she grabbed from Google.
"Like most of the Internet," Gross explained to Newsweek, "I am also enchanted with the wondrous enigma that is Jeff Goldblum, so when GQ published a recent article — complete with photos that show the full range of Jeff Goldblum-ness — the one with him dashing out of a boutique with shopping bags, in particular, struck me as so very Carrie Bradshaw. So, as one of many comedy writers who shares jokes on Twitter, I got inspired to find a photo of him that represented each of the Sex and the City characters—especially after the whole debacle over the SATC 3 movie going bust.
"And," she added, "if anyone could pull off playing four different characters, it's him! I thought my followers would get a kick out of it, and that it may get some decent likes, but I was not remotely prepared for the response that's still locking up my phone as likes and retweets continue to come pouring in rapid fire."
By Tuesday, the post had over 29,000 likes and was shared thousands of times. "Honestly, this is a genius idea," she tweeted. "I think I may have just singlehandedly resurrected SEX AND THE CITY 3."
With that much support for Goldblum, maybe Cattrall's proclamation last month doesn't matter. She was asked about reprising her role of Samantha in December, but said, "Thank you, but no, I'm good," to producers.
They tried to persuade her, but Cattrall was not moved, she said during an October interview with Piers Morgan. "It's quite extraordinary to get any kind of negative press about something that I've been saying for almost a year of 'no,' that I'm demanding or a diva," Cattrall said. "And this is really where I take to task the people from 'Sex and the City,' and specifically Sarah Jessica Parker [who played the lead, Carrie], in that I think she could have been nicer."
It was long rumored Cattrall didn't get along with her co-stars, and she didn't shy away from the gossip. "I don't know what her issue is, I never have," she said about Parker.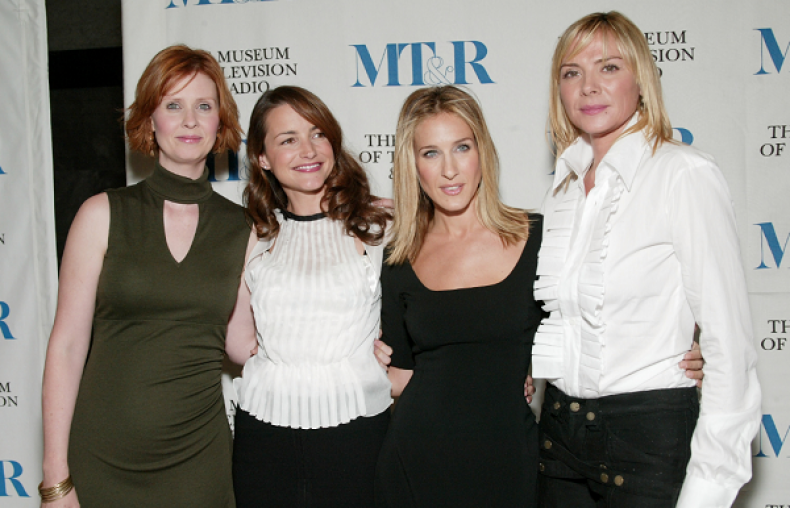 She's not close with Cynthia Nixon, who played Miranda, or Kristen Davis, who played Charlotte. "They all have children, and I am 10 years older. And since specifically the series ended, I have been spending most of my time outside of New York, so I don't see them," she said. "The common ground that we had was the series and the series is over."
Parker confirmed there would be no third movie in September. "We had this beautiful, funny, heartbreaking, joyful, very relatable script and story," she told Extra. "It's not just disappointing that we don't get to tell the story and have that experience, but more so for that audience that has been so vocal in wanting another movie."
Hey Sarah, maybe give Jeff a call?